These three boys are responsible for my having a fantastic summer!
I can only hope  summer felt longer to my kids than it did for me!  Somehow it flew by.  My boys and I spent most of it just hangin' out together, and cooking on the weekends, of course!
So it's time for the last summer BBQ (though there's no rule about not having fall or winter BBQ's)!  And here are a handful of my summer recipes for your Labor Day soireé!
It's hard to think about summer BBQ's without thinking about a refreshing and sweet glass of lemonade!
Key Lime-Grilled Corn Guacamole
Guacamole belongs at a summer BBQ in pretty much the same way coffee belongs at breakfast.
Heirloom tomatoes!
Use them any way you love them.
Marinated Grilled Portabella Mushrooms
A super delicious way to spice up any BBQ!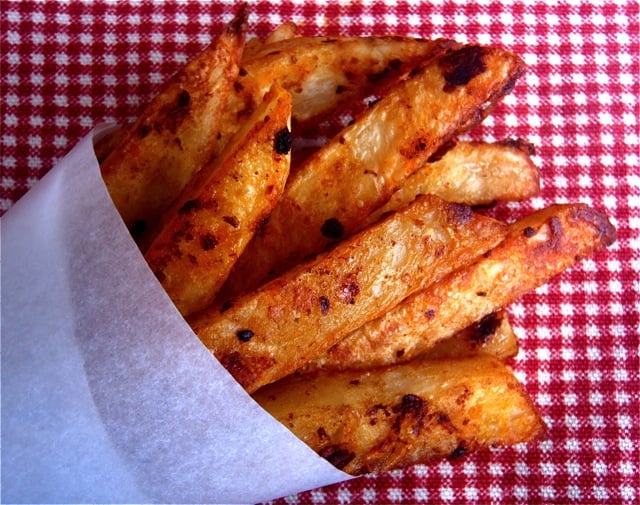 Smoky Chipotle Parmesan French Fries
Need I say more!?
Mediterranean Marinated Flank Steak
Put it all in a bag in the morning, and grill it  in the afternoon.
It's so good!
Grilled Strawberry-Basil Kebabs with Honey-Balsamic Glaze
A very sweet treat!
A coffee-chocolate experience that's not to be missed!
Silvia's Summer Seafood Paella
You can make it on the grill!
And a huge, heart-felt thank you for spending part of your summer with me!  I'm very grateful to all of my readers for sharing in my love of food and cooking.
Save
Save
Save