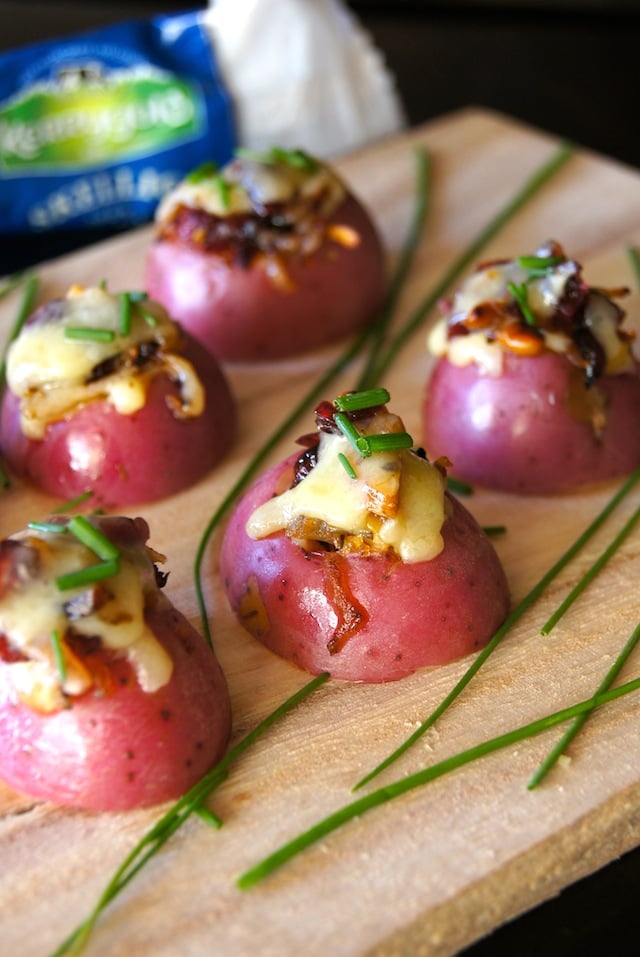 I used to feel like Thanksgiving wouldn't be the Thanksgiving I knew and loved, if we didn't celebrate in the home I grew up in.  The home my parents still live in, and where most of the Thanksgivings of my life were spent.
My parents' home invites Thanksgiving like no other.  The whole family filled the living room, which is full of warm colors, restored antiques, high ceilings covered with perfectly placed barn wood boards, and a two-story brick fireplace that my mom sandblasted herself from top to bottom.
The fireplace was the center of the gathering, with a roaring fire that my dad and brother would feed throughout the evening.
With my parents getting older, and the kids' table growing, over the past few years my husband and I have taken over hosting Thanksgiving.  While I haven't sandblasted any fireplaces recently, and our ten-year-old coffee table is hardly antique, as I plan for the holiday this year, I finally feel like I've created the warm, comforting feeling that my parents had perfected – the Thanksgiving I knew and loved.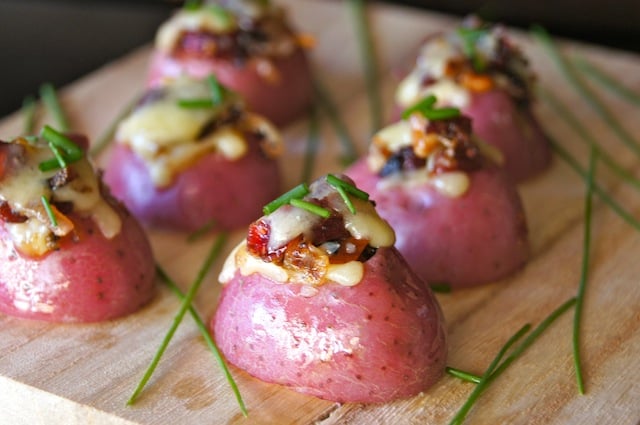 And really, it's because of those who fill the living room.
Even a huge feast should begin with hors d'oeuvres, and these Sweet and Savory Cheddar Potato Bites scream Thanksgiving.
Tiny red potatoes are filled with Kerrygold's Skellig Sweet Cheddar, and spiced cranberry-pecan caramelized onions.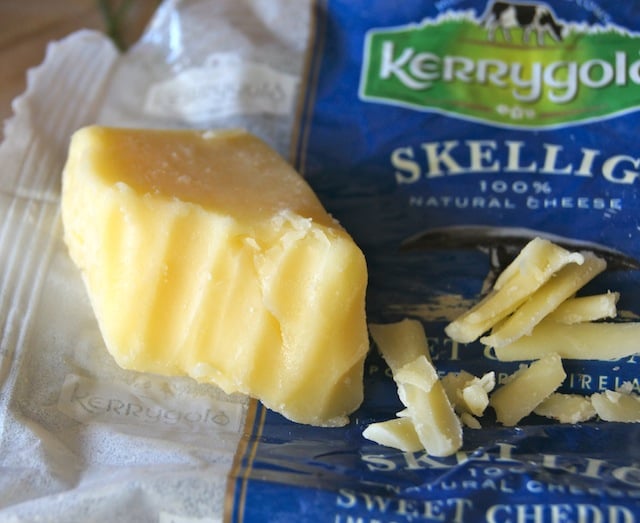 The creamy, full-flavored Cheddar is rich, tangy and subtly sweet, and it's unbelievable delicious melted beautifully into each bite.Enjoy!
This is not a sponsored post — Kerrygold sent me Skellig Sweet Cheddar Cheese for recipe testing.  And as always, all opinions are my own.

Sweet and Savory Cheddar Potato Bites with Cranberry-Pecan Caramelized Onions
Please consider the below measurements as close estimates -- potatoes will always vary in size, and therefore, the "filling" ingredients might also. Makes 2 dozen.
Ingredients
1 dozen pee wee red potatoes, washed (they should be approximately 1-inch in diameter, and 1-1/2-inches long)
1 to 2 tablespoons olive oil
⅔ cup thinly sliced red onion
⅓ cup roughly chopped, dried cranberries
2 tablespoons roughly chopped pecans
⅛ teaspoon cayenne pepper
Sea salt to taste
⅓ cup grated Kerrygold Skellig Sweet Cheddar Cheese
2 teaspoons finely chopped, fresh chives
Instructions
Cut each potato in half, horizontally. Then use a small melon baller to hollow out a bit of the round side of each half, about ½-inch deep. (Save the scraps to sauté, sprinkle with salt and pepper and eat!)

Place the prepared potato halves, flat side down on a large steamer rack, over a few inches of water -- ideally into a pot that fits it perfectly. Place the pot over high heat and once the water below the rack is boiling, reduce the heat to low, cover and steam the potatoes until they are tender, 10 to 15 minutes. (Cooking times will vary depending on their size). Set the potatoes aside to cool.
Add the olive oil to a medium-sized sauté pan, using enough to coat the bottom.
Roughly chop the thinly sliced onion and place the pan over medium-high heat.
Add the onions to the pan and, stirring often, cook until they are soft and beginning to brown, about 10 minutes. Add the cranberries and pecans and cook for another 2 minutes.
Add the cayenne and season to taste with the salt. (Here's How to Season to Taste.)
Preheat the oven to 300 degrees F, and line a baking sheet with parchment paper.
Place the potato halves on the lined baking sheet.
Using about ⅔ of the cheese, add a bit to the top of each potato, filling the scooped out area, and gently pressing it down.
Now evenly divide the onion mixture amongst the potatoes, gently pressing in down on top of the cheese.

Then sprinkle a bit of the remaining cheese on top of each one.

Place them in the preheated 300 degree F oven just to warm them through and melt the cheese, about 4 minutes.
Place them on a serving platter, sprinkle with the chives and serve warm.
Save
Save