This is the perfect, most delicious and fun menu for a bite-sized New Year's Eve party!  
Want the throw the best holiday party ever!?
My favorite kind of party offers a variety of hors d'oeuvrs —  one to two bites each, of incredible flavors, that will keep your guests coming back for more.  And that's exactly what's going on here.  From warm, tender olives and spicy, smoky deviled eggs, to juicy meatballs and refreshing granita filled strawberries — there's something for everyone!
Off we go . . .
Click on the title or image to get each recipe.
Warm Castelvertrano Olives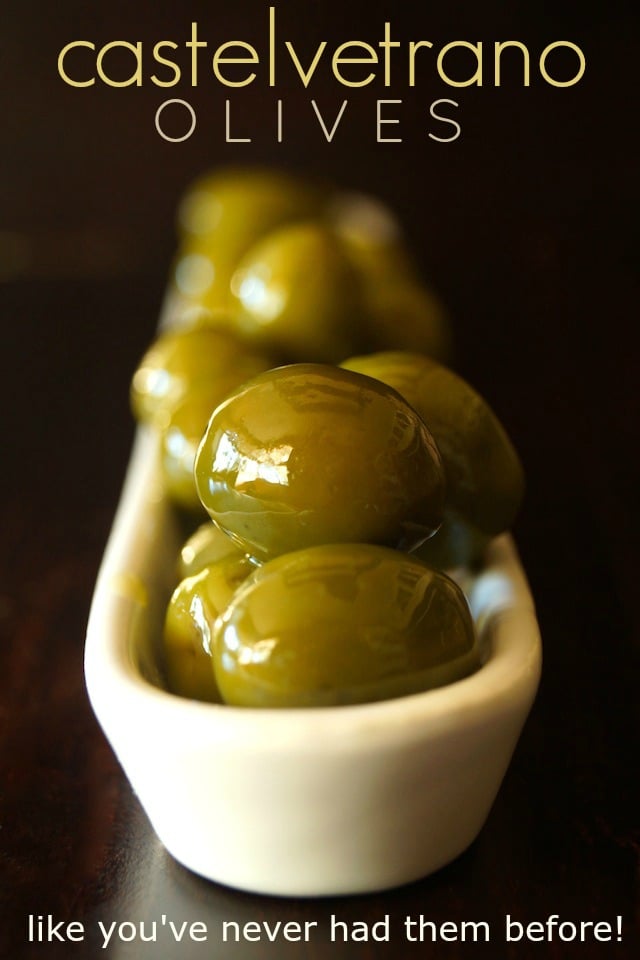 Tangerine Caprese Kebabs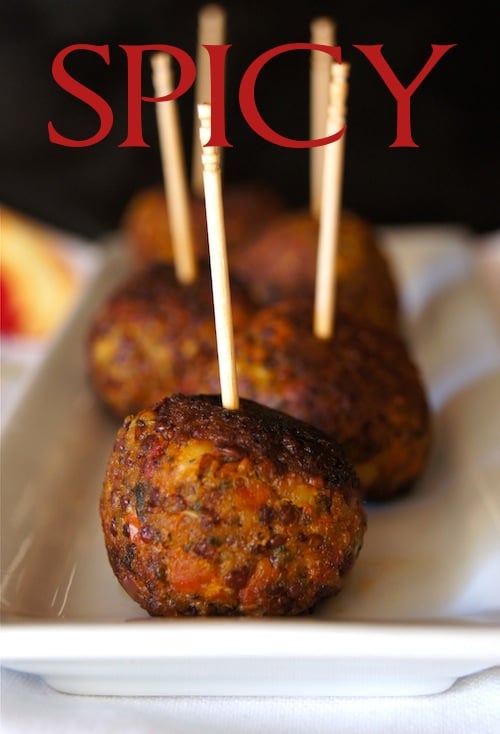 Champagne Grape-Avocado Bruschetta
Minty Lime Granita Strawberry Cups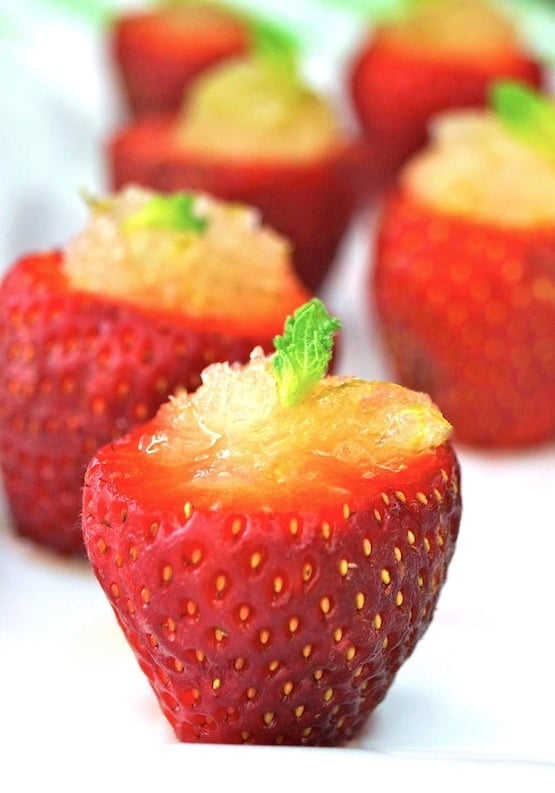 Smoky Strawberry-Chipotle Compote Bacon Meatballs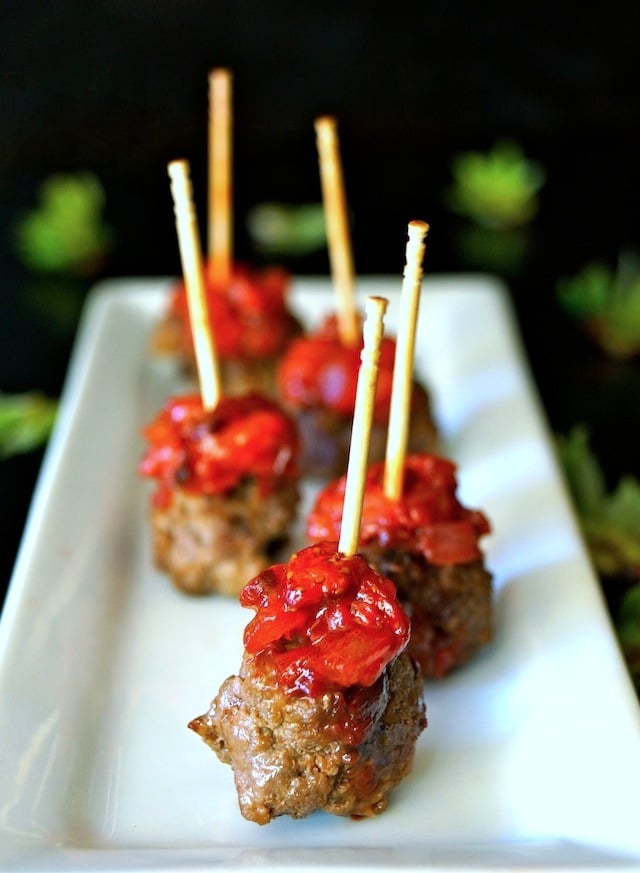 Smoky Tomato-Bacon Chipotle Deviled Eggs
Bacon-Basil Hasselback Dutch Yellow Potatoes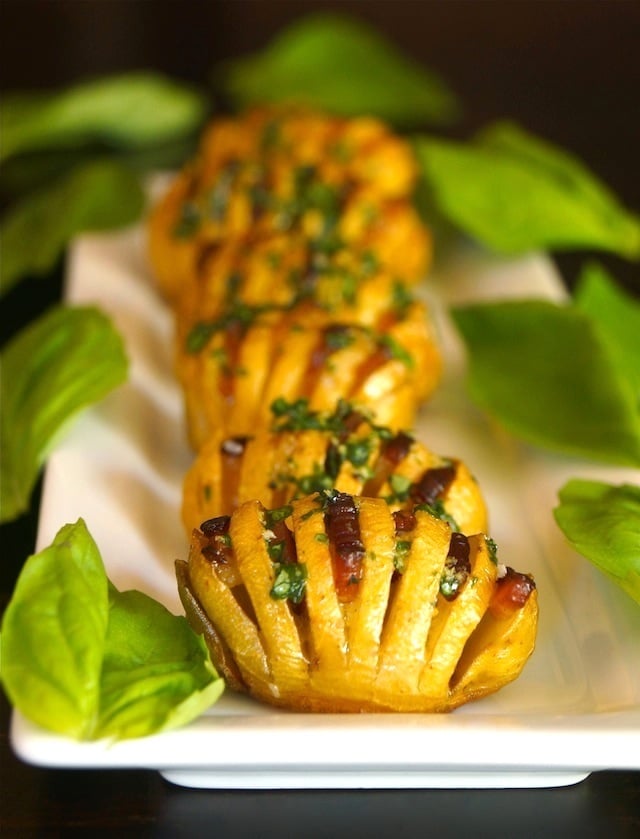 Enjoy!
Save