This vegan, dairy-free, gluten-free Bok Choy Shiitake Mushroom Gratin is absolutely lovely for Easter, or any other celebration.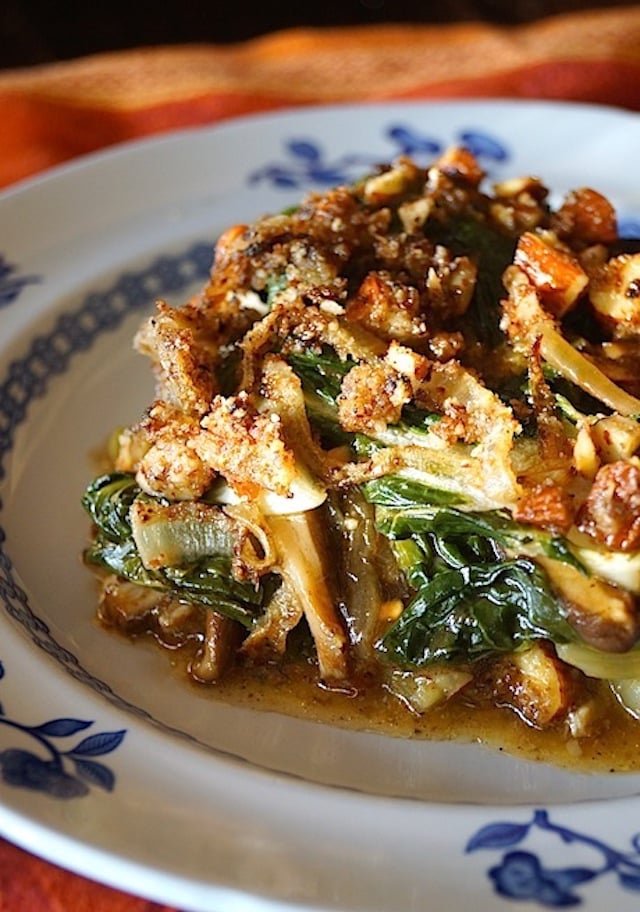 When you invite a crowd, there will almost always be someone who has special dietary needs.  And I want to make those guests just as happy as everyone else!
And guess what?  In one fell swoop, this scrumptious gratin meets the needs of four specific diets — vegan, vegetarian, gluten-free, and dairy free!
I love working with Jade Asian Greens, and the Baby Bok Choy featured in this recipe is definitely one of my favorites of their products!
Jade offers a number of delicious, authentic Asian specialty leafy greens that are so much fun to experiment with in recipes.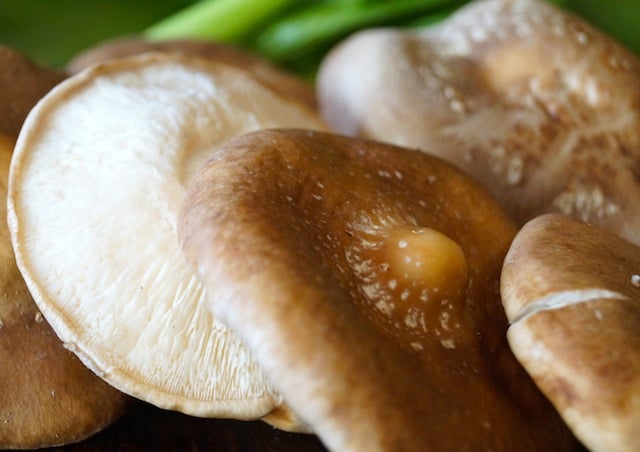 The earthy flavor of the shiitake mushrooms is such a delicious balance with the slightly sweet, mild bok choy.
Cooked among deliciously caramelized onions and garlic, the greens maintain their crunchy stems while leaves soften to perfection.
All of the ingredients together make for a beautiful, hearty and super tasty main course.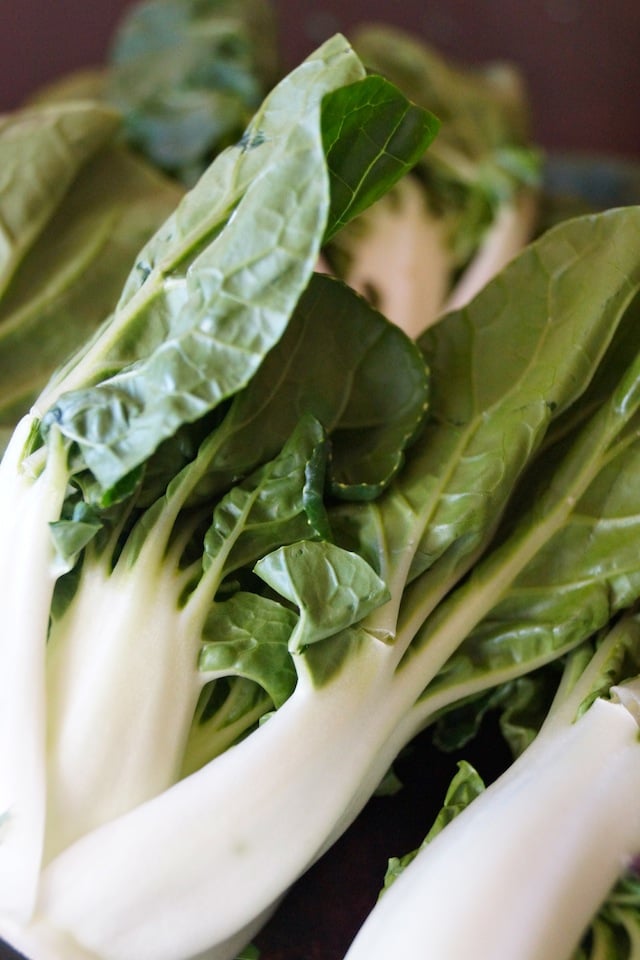 And check this out!  This is the topping, or "crust," if you will — it's made with almonds!  Toasted almonds, ground almonds, and more of those caramelized onions. Move over breadcrumbs!
Want to make this for Easter brunch?  How about for dinner tonight?  Or your next gathering or any sort?  Let's do it!
The Bok Choy Shiitake Mushroom Gratin recipe is here.
This is just one of many unique ways to use greens from Jade — here are many more recipes to explore.
Want even more scrumptious bok choy ideas?  Get them here on the Best Bok Choy Recipes Pinterest Board.  And you can follow Jade on Instagram, Facebook and Twitter.
*I was compensated for this recipe by Jade Asian Greens.  As always, all opinions are my own, and I only work with quality products from brands I love.

Save