Typically I try not to drone on about technical cooking terms or techniques that I find exciting — for fear you might not. Today however, I'm going to teach you something you might not know — and if you don't, I know you'll love the little lesson!
I'll never forget when I  learned that Risotto wasn't actually the name of a rice. Really?!  No, it's not!
You see, Risotto simply refers to a method of cooking  Arborio rice. The grains of rice are lightly sautéed in butter and then a liquid is gradually added; the mixture is simmered with almost constant stirring until the grains merge with the cooking liquid.
Fascinating, I know!  And what's really cool about learning the technique of how to make risotto, is that once you know it, the flavor possibilities are endless!
So when strolling through your local Farmer's Market, thinking about weekend recipes, think about Risotto, and see what catches your eye!
Sure this recipe takes a bit of time, and all of your attention, but if you love food and cooking, you'll find it to be a truly beautiful cooking process — watching the ingredients blend and transform into this wonderfully delicious dish.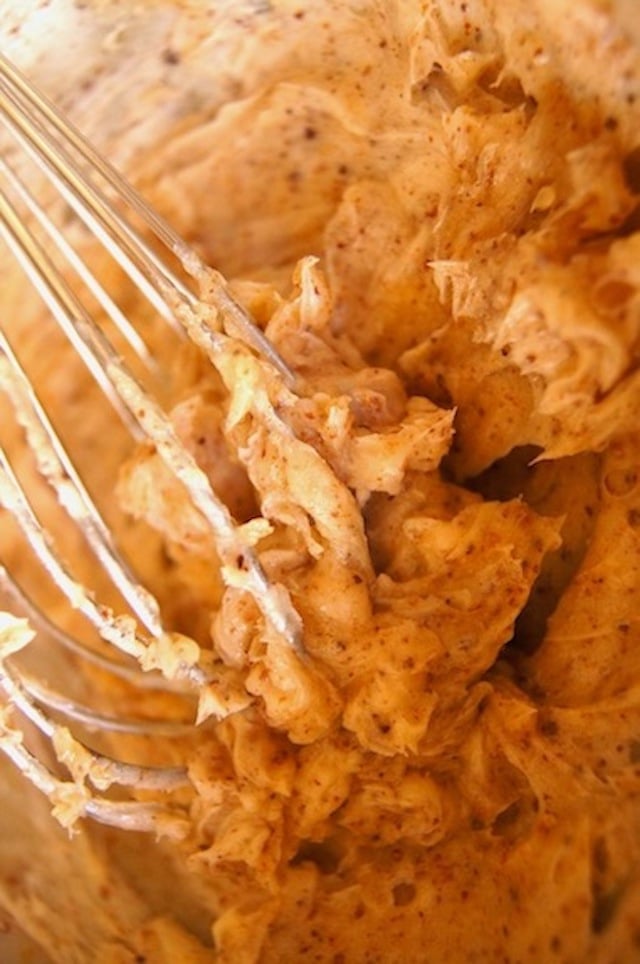 Did you happen to notice I've been all about Brown Butter this week?  Why shouldn't I be? It's adds incredible flavor to everything!
Brown Sage Butter Mushroom Risotto Recipe
Ingredients
About 5 cups vegetable stock

1

cup

dry sherry

3

tablespoons

olive oil

1

pound

Crimini mushrooms

roughly chopped into bite-sized pieces

1/4

cup

Brown Butter

divided in half (Here's How To Brown Butter.)

1

cup

finely chopped onion

3

tablespoons

finely chopped

fresh sage

1-1/2

cups

Arborio rice

1/2

cup

freshly grated Parmigiano-Reggiano
Instructions
Pour the stock and sherry into medium-sized saucepan and bring it to a boil. As soon as it's boiling, turn the heat off and keep it on the stove until you're ready to use it.

In a large sauté pan, over high heat, add the olive oil and mushrooms. Stirring frequently, cook the mushrooms until they are nicely browned, about 10 minutes. Reduce the heat to medium-low and add half of the brown butter, the onion and sage. Cook until the onion is soft, about 4 minutes.

Over medium-low heat, add the rice and stir it just to coat it with the butter and oil. You'll see that the grains of rice are almost glistening once they are well coated.

Use a ladle to add about 1 cup of the warmed stock-sherry mixture, just enough to cover the rice. Keeping the heat at medium-low, gently simmer the rice.

With near-constant stirring, continue to add about 1 cup of the liquid as each previous cup is absorbed by the rice. You know you're ready to add the next cup when you use a spatula to make an open area in the pan, and no liquid seeps in.


As the rice absorbs more and more of the liquid, it will gradually become creamy. Keep adding the liquid until the rice is aldente. (Aldente means "to the tooth." While the rice will be tender, there will still a bite to it.) When it's at this point, most, if not all, of the liquid will have been used.

Add the remaining half of the Brown Butter and the Parmesan cheese and mix just to combine.

Season generously to taste with sea salt and freshly ground black pepper.

Serve immediately!
Recipe Notes
The color of the finished risotto will vary, depending on the stock you use. (My vegetable stock had a lot of tomato in it.)

The risotto is naturally so creamy, that for a lighter version, you can skip the cheese. And if you're really brave, you can use a bit more olive oil and omit the butter. (I wouldn't do the later if you can avoid it though, as it adds a wonderful nutty flavor! -- and I think in moderation, most things are just lovely!)
Timeline:
Up to 1 day ahead: Prep the ingredients.
About 1 hour ahead: Begin making the risotto.
Risotto is at its best when served immediately after cooking.  However, if you need a head start, you can cook it half way a few hours ahead by adding half of the liquid, and then closer to serving, finishing the process with the remaining liquid.
Save