As you know, if you've been following my recipes for a while, I always try to use the freshest, healthiest ingredients whenever possible.
I taste and experiment with new healthy foods all the time, but they must also be delicious for me to want to cook with them.  Fortunately hundreds of healthy foods are incredibly delicious — and quinoa is absolutely no exception!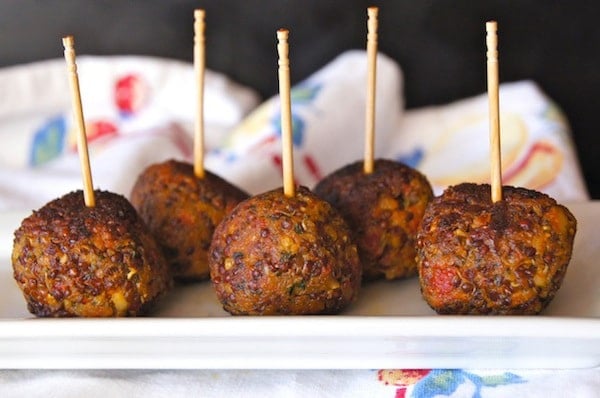 The main reason I use it is because I love it, and it's just an added bonus that it's packed with nutrition!
You'll have to take a little stroll over to the Wendy Polisi site for this recipe, where I'm happy to be guest posting today. 
The recipe is reminiscent of my Crispy Red Quinoa Almond-Tomato Burgers, though with a few different ingredients and with a lot more heat.
They're the perfect hors d'oeuvre to wow your guests!  Get the recipe  here.
Enjoy!
Save