This is one of those recipes where the process is as beautiful as the result.  I encourage you to look through all of the images —including those in the instructions below — to see what I'm talking about!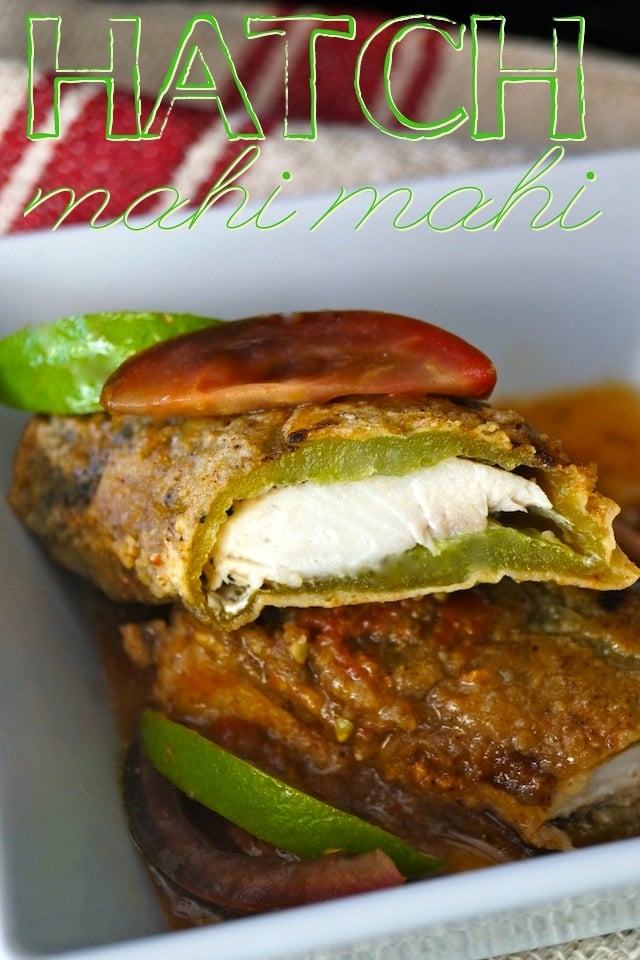 My parents have been married for over 50 years, and are about the same age. They are at very different stages of life though — my dad can still hike up a mountain, while my mom can barely walk into the next room.
My mom was diagnosed with Parkinson's Disease about 10 years ago, though it was hardly noticeable until a few years ago, when it began to progress rapidly.  It's been really rough for all of us, but mostly for my devoted dad, who has been doing absolutely everything and then some.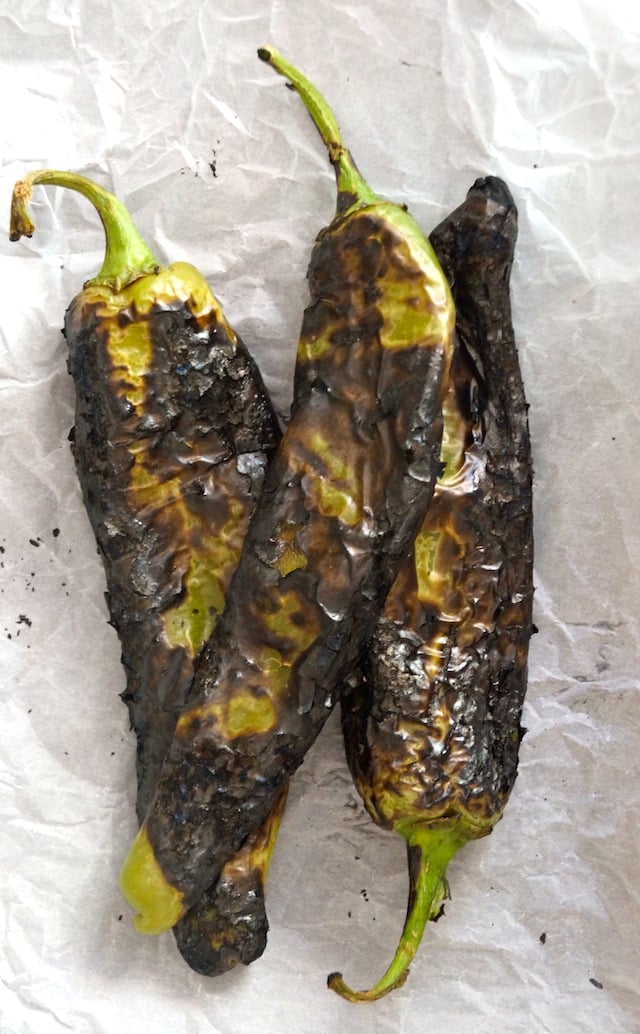 It took him a while to come around to accept outside help, and about a year ago a lovely woman started coming a couple of days a week to relieve him a little.
Now she's there most days, and starting this week, there's another caregiver at night.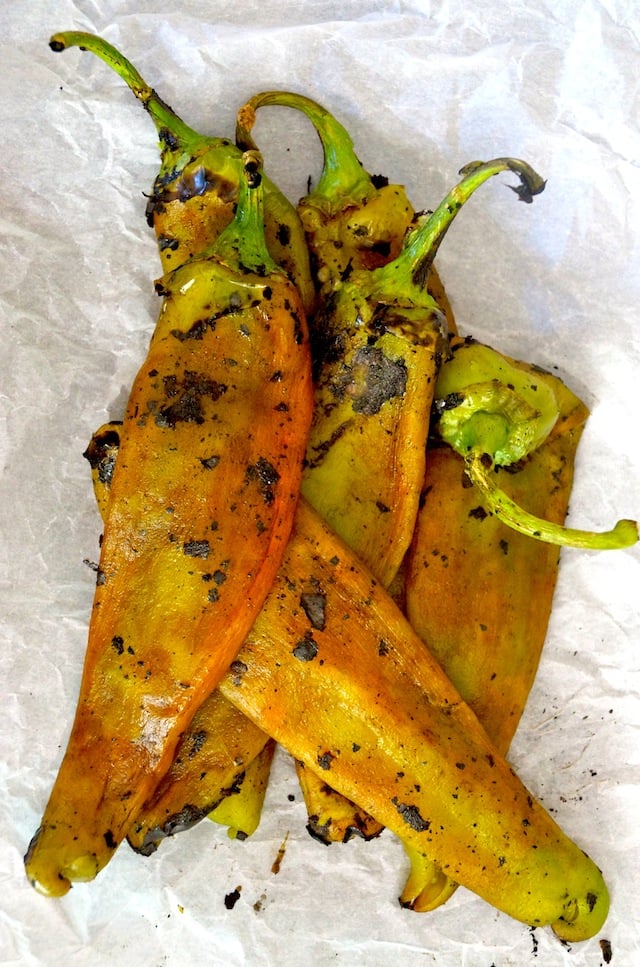 Since it's new, the routine isn't quite set, but the plan is that my parents will be alone each day from about 4 to 8 PM, to have dinner and spend time together.  And the hope is that this will be a nice, relaxing time for them to enjoy each other's company.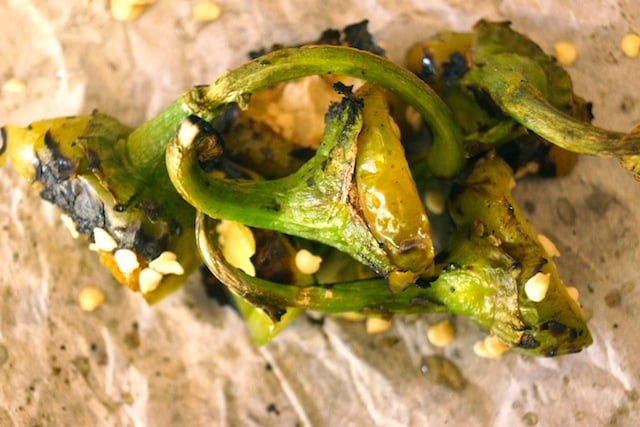 Both my parents have always been great cooks, and my dad is quite comfortable serving as "Head Chef" in their house.  😉  Even so, I try to bring them dinner when I can.  I figure no matter what the food is, it's always a comforting treat to have dinner delivered — and to receive visitors. (There are often two boys and a dog at my side, all of whom make my parents smile.)
These Mahi Mahi Stuffed Roasted Hatch Chiles are what I brought my parents for dinner last night. We had them at my house, too.  There's so much deliciousness happening here — perfectly flaky fish, spicy hatch chiles laced with a smoky roasting flavor, a super thin crispy seasoned crust, and a fresh tomato sauce to have with each bite. Oh my!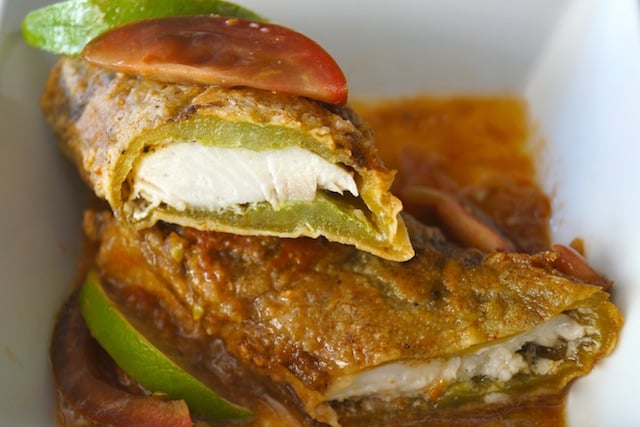 P.S. Only a couple of weeks are left in Hatch Chile season! Get them while you can. Find a store that sells them near you, here.
Enjoy!
Mahi Mahi Stuffed Roasted Hatch Chiles with Tomato Lime Sauce
Please note that roasting the chiles is not included in the prep time, and takes about 15 minutes. It can be done up to a day ahead of time if you keep them refrigerated.
Ingredients
For the sauce
1

large tomato

about ½-pound

2

teaspoons

fresh lime juice

1

teaspoon

honey

¼

teaspoon

ground cumin

sea salt and freshly ground black pepper
For the stuffed chiles (I used mild, but the hot would be delicious also -- it's up to you)
about 1½ cups grape seed or other neutral oil

6

whole Hatch Chiles

roasted and peeled (here's How to Roast and Peel Peppers)

1-

pound

Mahi Mahi fillets

1

large egg

1

teaspoon

mild Hatch Chile powder

or other mild chile powder

½

cup

all-purpose flour

see notes

½

teaspoon

ground cumin

½

teaspoon

sea salt

a few turn of freshly ground black pepper
Instructions
For the sauce
Wash and dry the tomatoes, and add them to a blender with the lime juice, honey and cumin. Blend just for a few seconds, until it's mostly smooth with a few tomato pieces here and there.

Pour the mixture into a sauce pan over medium heat, and let it simmer for about 5 minutes -- just long enough to bring the flavors together. Season to taste with sat and pepper and set it aside. (

Here's How to Season to Taste

.)
For the chiles
Very gently use your finger to remove the seeds -- most of them are attached at the top. Then carefully turn each pepper up side down and shake it a bit to loosen any remaining seeds. (If you can't seem to get them out and you're sure there are still quit a few, you can pour a little water inside and then turn it up side down. If you're left with just a few, that's okay.


Slice the fish fillets into long strips that are just about the size of the openings at the top of each chile. They narrow towards the bottom, so you may need to trim the fish accordingly. You can then use those scraps to fill in any gaps towards the top.


Season both sides of the fish with salt and pepper, and then very gently fill each chile with it. Though the goal is to keep them intact, it's okay if the chile splits, as it will still hold together pretty well when you cook them. Set aside.


Add the egg to a very shallow plate and use a fork to blend it. Set aside.

Add the flour, chile powder, cumin, salt and pepper to another shallow plate and mix it gently. Set aside.

Add the oil to a large enough pan so that it goes up the sides at least a couple of inches. Place it over medium-high heat. The oil is ready when you drop a bit of food into it and it immediately bubbles around it. Alternatively, if you have a candy thermometer, the oil should be about 350 degrees F.

As soon as your oil is ready, set up a work station as close to it as possible -- it should include the stuffed chiles, flour mixture and egg. Very carefully, lightly dredge a stuffed chile into the flour mixture, then the egg, and then one last time in the flour. (This should all be a light coating -- it's not meant to be a batter. It will create a thin, crispy crust.) Now place the stuffed and coated chile directly into the hot oil. Follow this procedure with the remaining stuffed chiles. Be careful though, not to crowd the pan -- there should be a couple of inches between them. Two batches of 3 is probably best in a large pan. Once the bottoms are golden brown, use kitchen tongs to flip them over. Once the top is golden brown as well, they're likely done -- about 2 minutes per side. (If you're not sure you can cut into one of them to see that the fish is cooked through.)

Place them on a paper towel-lined plate to drain for a couple of minutes. (The leftover oil should be cooled completely before you toss it. Pour it into an old jar to throw it away.)


Warm up the sauce and pour a bit under and over the stuffed chiles to serve.
Recipe Notes
If you're gluten-free, or cooking for someone who is, this works well with gluten-free flour, too.
Save
Save