Sweet summer pineapple blended with smoky Hatch Chile powder and roasted fresh Hatch Chiles, this salsa is fantastic with burgers, over fish, on a chip or with a spoon!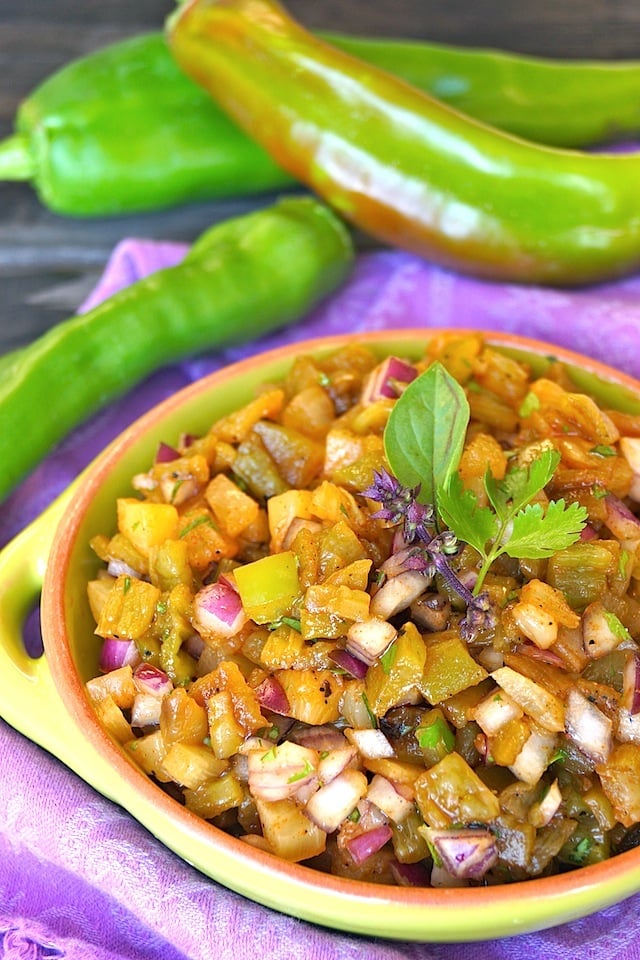 I write about Hatch Chiles every year when their long awaited season arrives, and it's one of the most beautiful times of the year!  My friends at Melissa's Produce get the season started for me with lovely bundle these special chiles on my doorstep. (Thank you, Melissa's!)
This lovely Hatch Chile season I'm starting you out with one of my favorite, new salsa recipes.  This salsa is so delicious that I ate half of it with a spoon (no joke)!  The other half went into an incredible turkey burger that I'm sharing with you in a few days.  (Stay tuned!)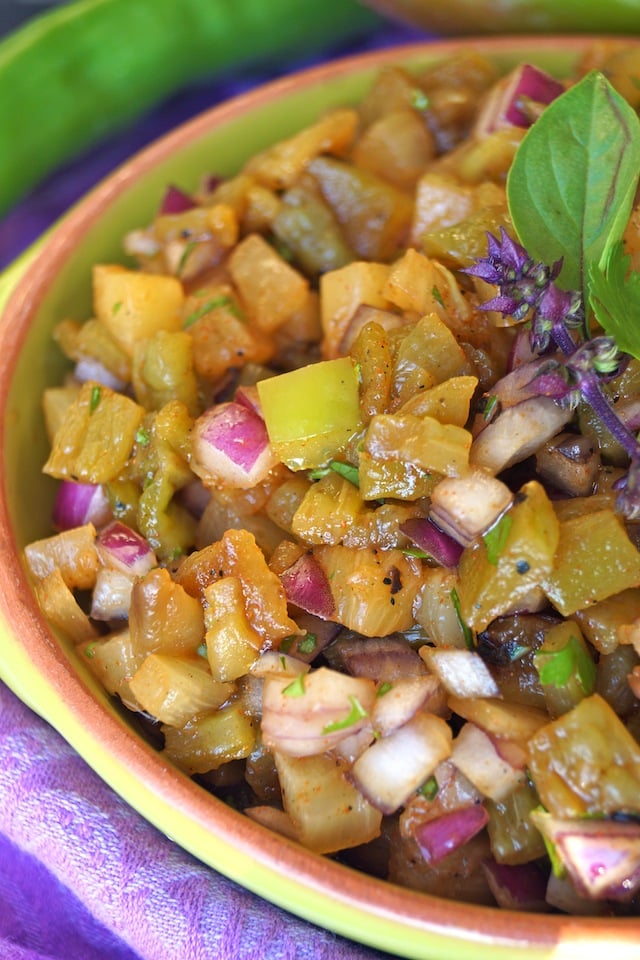 In the meantime, don't miss out on Hatch Chile Season 2016!  The season goes through September, and here's a list of places all across the country where you can buy your chiles AND have them roasted for you!
Why are Hatch Chiles so special you ask?
Simple . . . Hatch Chiles are a prized New Mexican chile that are grown in the Mesilla Valley, just north of Las Cruces, where the sunlight is intense and and the nights are cool.  This climate combination results in a chile that has a wonderful earthy flavor, with a subtle sweetness and kick to it.
Hatch chiles are one of the few chiles where hot, medium and mild can be determined, even though they all look the same.  They should be labeled as such in stores — if they're not, ask the produce department if they know, and if they don't, ask them to cut into one for you.  They can be very, very hot — or not at all.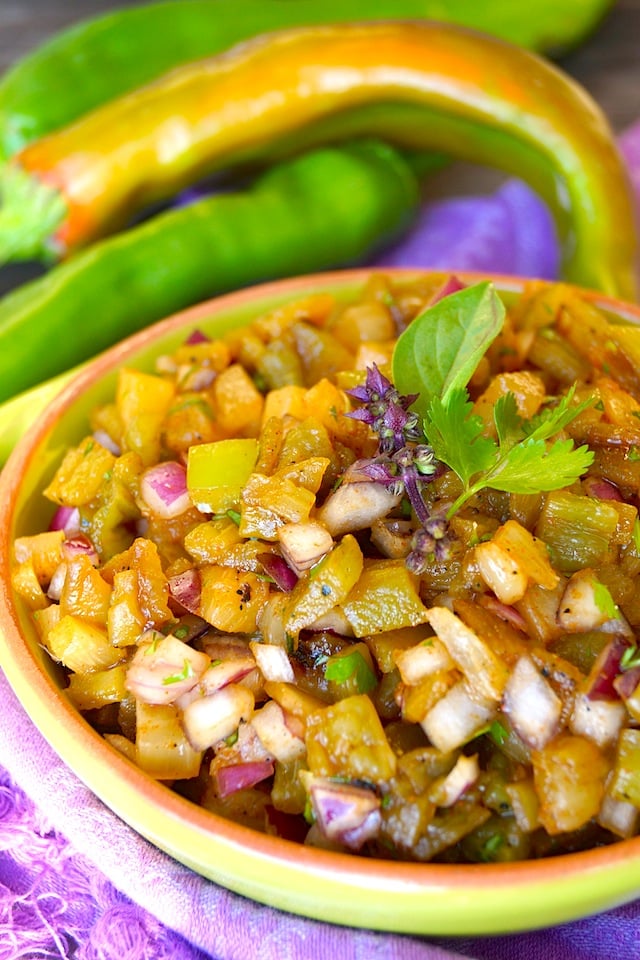 Roasted Double Hatch Chile Pineapple Salsa Recipe
Makes about 4 cups
Ingredients
1 1/2-

pounds

about 6 mild Hatch Chiles, roasted, peeled, seeds removed and finely chopped (Here's How to Roast & Peel Peppers)

1 1/4

cup

finely chopped fresh pineapple

Here's How to Cut a Pineapple

1/2

cup

finely diced red onion

2

tablespoons

finely chopped fresh cilantro

washed & dried

1

tablespoon

finely chopped fresh basil

washed & dried

2

teaspoons

olive oil

1

teaspoon

mild Hatch Chile powder

sea salt

freshly ground black pepper and granulated sugar to taste (Here's How to Season to Taste)
Instructions
Combine the roasted Hatch Chiles, pineapple, onion, cilantro, basil, oil and Hatch Chile powder in a medium-sized mixing bowl. Mix to blend, and then season to taste with salt, pepper and sugar. (

Here's How to Season to Taste

.)

You can serve this right away, or for best results, let it sit for at least an hour, so the flavors blend together.
Recipe Notes
You can use any strength of Hatch Chiles you like -- mild, medium or hot.
To save time, you can use pineapple canned in its own juice.