'Tis the season.  'Tis the season for many things, but especially for baking cookies, exchanging cookies, gifting cookies, and eating cookies!
So let's explore 28 Delectable Holiday Cookie Recipes, shall we?
(Please note that about half of these cookie recipes are gluten-free.)
Click on the titles to get started . . .
1.  Kampot Pepper Chocolate Chip Cookies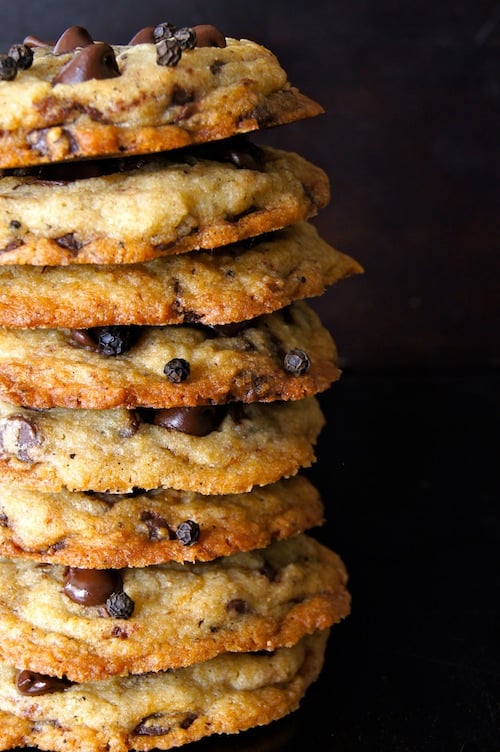 2.  Chocolate Almond Nougat Bars  {Gluten-Free Recipe}
3.  Meringues: Mocha, Vanilla, & Double Chocolate Chip {Gluten-Free Recipes}
4.  Brown Butter Praline Chocolate Chip Cookies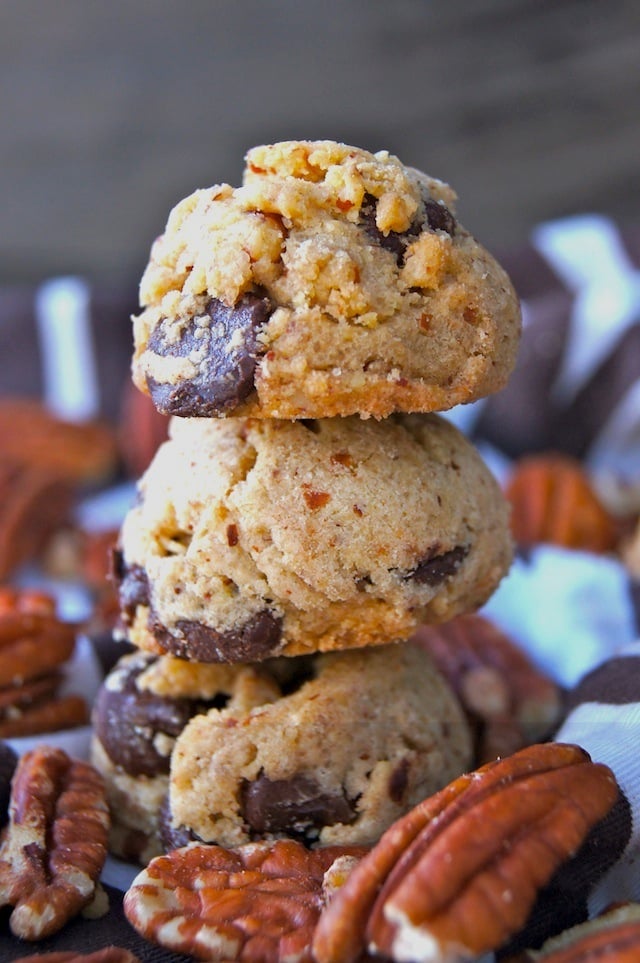 5.  Glazed Blueberry Chocolate Chunk Cookies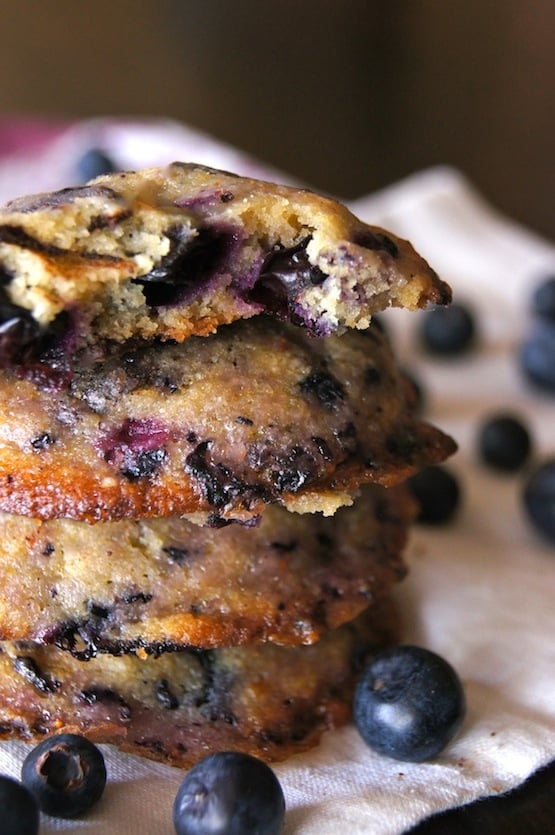 6.  Chocolate Truffle Espresso Bites
7.  Spiced Granola Breakfast Cookies {Gluten-Free Recipe}
8.   Maple-Pecan Chocolate Chip Waffle Cookies {Gluten-Free Recipe}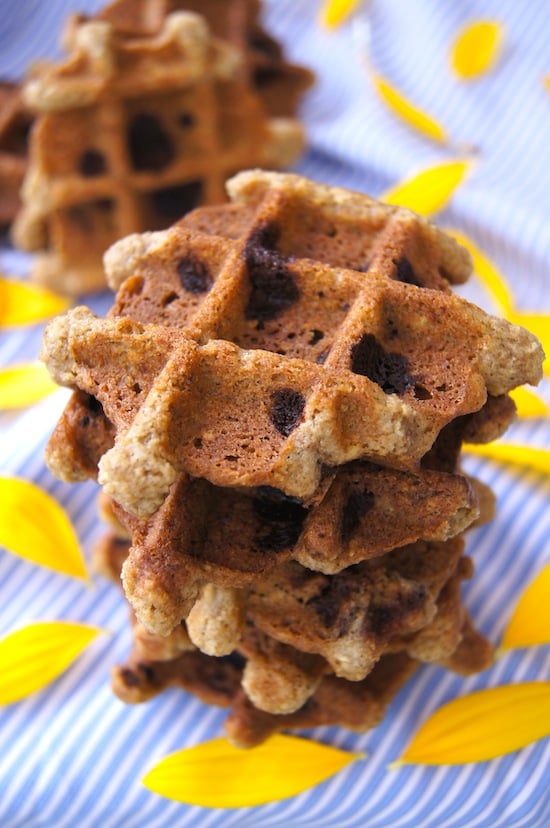 9.  Cranberry Oat Chocolate Chip Cookies
10.  Olive Oil Chocolate Chip Cookies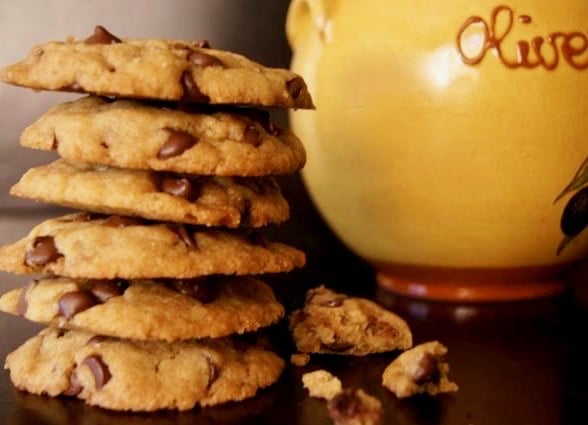 11.  Chocolate Peanut Butter Cookies {Gluten-Free Recipe}
12. Trail Mix Peanut Butter Cookies {Gluten-Free Recipe}
13.  Nutella Chocolate Chip Cookies {Gluten-Free Recipe}
15.  Wild Blackcurrant Chocolate Chip Cookies
16.  Salted Dulce De Leche Macaroons {Gluten-Free Recipe}
17.  Chestnut Chocolate Chip Cookies {Gluten-Free Recipe}
18.  Chocolate Chip Peanut Butter Cookies {Gluten-Free Recipe}
19.  Dulce De Leche Pretzel Cookies
20.  Brown Butter Chocolate Chip Cookies
21.  Buckwheat Chocolate Chip Cookies {Gluten-Free Recipe}
22.  Oatmeal-Almond Chocolate Cherry Lace Cookies {Gluten-Free Recipe}
23.  Chai Chocolate Chunk Cookies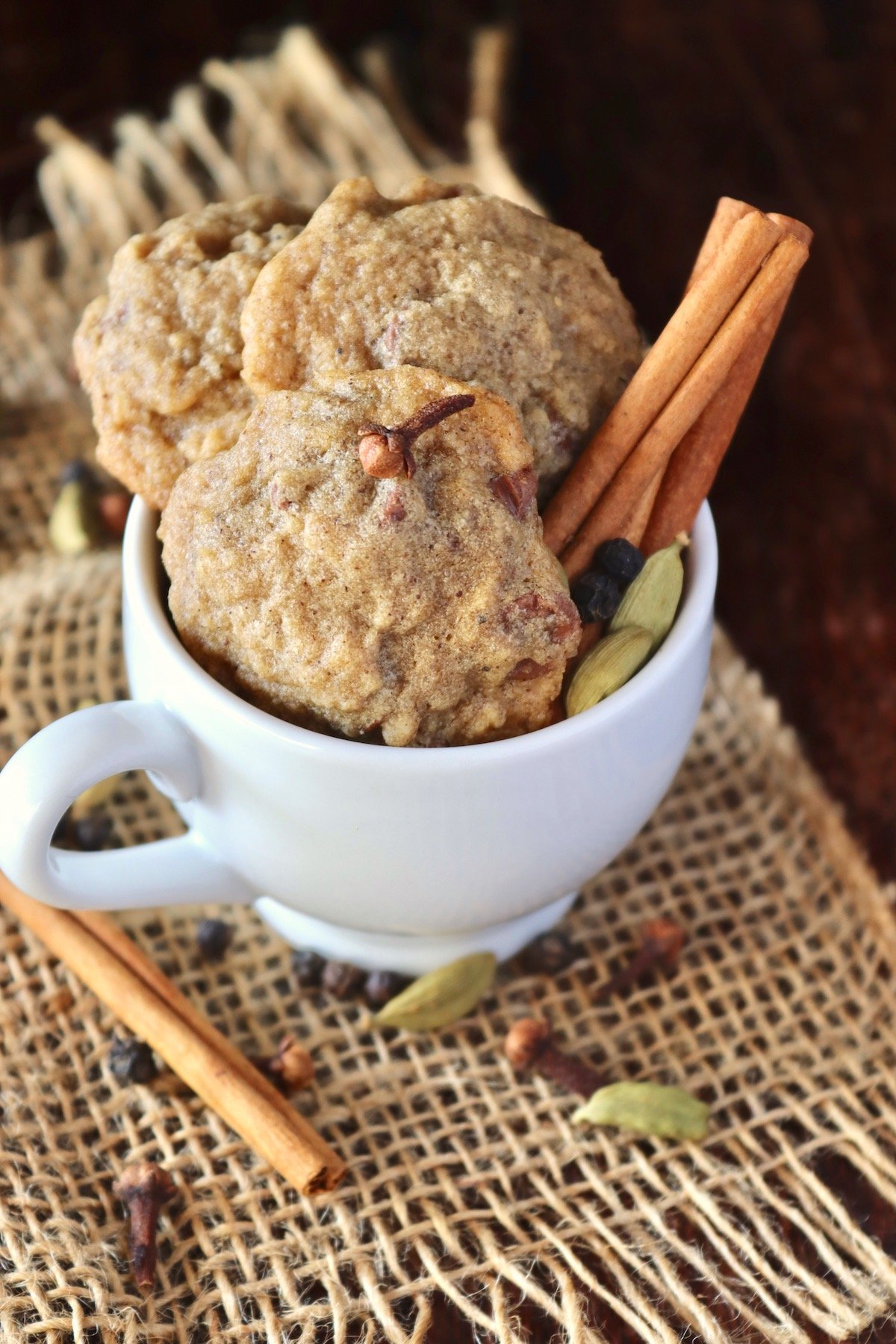 24.  Strawberry-Blueberry White Chocolate Chip Cookies
25.  Granola Chocolate Chip Cookies
26.  Almond Joy Cookies {Gluten-Free Recipe}
27.  Double Chocolate Almond Spice Cookies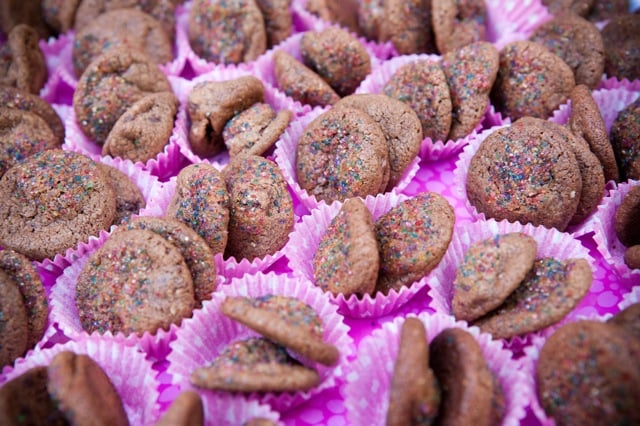 28.  Café Con Leche Chocolate Chunk Cookies
Save
Save