I'm thinking of starting National Port Glazed Manchego Figs and Prosciutto with Beet Pickled Eggs Day.  Kidding!  (I mean, could it be any more bizarre and specific!?)
I just find it so funny that these days there's a special day, week or month to celebrate just about every food in the world (i.e., National Nutella Day, National Pumpkin Pie Week, National Pizza Month, and so on).
Yep, October is National Apple month!  And this one makes perfect sense.  In October, as we look around our Farmer's Markets, our backyards, and fields that might be around us, apple trees are full with beautiful, colorful, ripening fruit.
* For the recipes in the above image, click on the corresponding numbers below.  Then be sure to read on because there's another list of my favorite apple recipes from some of my fellow food bloggers. *
1. Rosemary Apple Potatoes – Pavé Style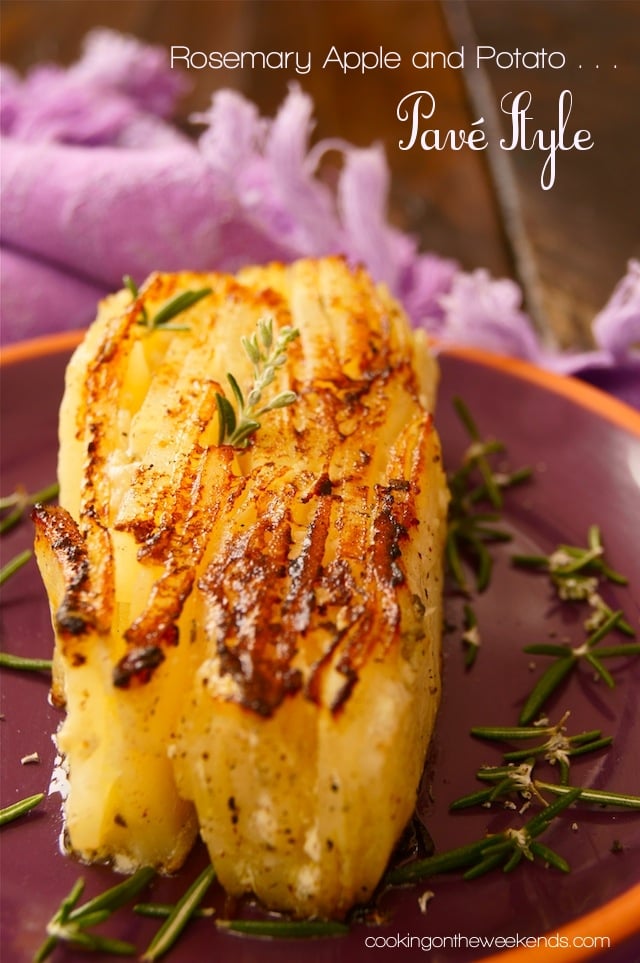 2. Braised Pork Ribs with Apple Ginger Soy Sauce
3. Fall Chai Spiced Apple Cake
4. Apple Bacon Roasted Chicken
5. Crimson Gold Apple Sesame Chicken Salad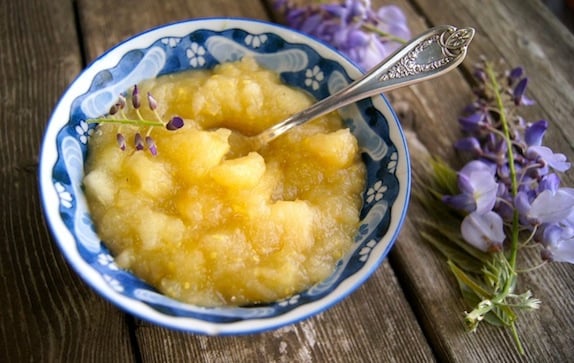 7. Apple Roasted Cinnamon Granola
8. Gluten Free Potato Pancakes with Red Onion-Apple Compote
9. Cardamom Buttermilk Baked Chicken Potatoes and Apple
10. Sweet Potato Apple Soup with Shallot Croutons
12. Spiced Almond-Apple Persimmon Bread
And more mouth-watering apple creations from other fantastic food blogs . . . .
13. Apple Cider Glazed Meatballs from The Messy Baker
14. Apple Cider Pie from Karen's Kitchen Stories
15. Apple Cider Sangria from Quarter Life Crisis Cuisine
16. Apple Pie Coffee Cake from Beyond Frosting
17. Caramelized Apple German Pancakes from I Heart Eating
18. Dreamy Roasted Apple Butternut Squash Purée from The Culinary Life
19. Five Spice Apple Pie from She's Cookin
20. Fresh Apple Cake from Poet in the Pantry
21. Green Chile Apple and Honey Galette from What Jew Wanna Eat
22. Lemony Baby Bok Choy, Apple and Miso Salad from Shockingly Delicious
23. Poussin with Apples, Brandy & Cream from She Paused for Thought
24. Raw Caramel Apple Cobbler from Spabettie
25. Quick Applesauce for One from Shockingly Delicious
26. Roasted Roots and Fruits with Sausage from Shockingly Delicious
27. Serbian Apple Pie or Apple Strudel from Bibberche
28. Slow Cooker Apple Pecan Blondie Oatmeal from Healthy Slow Cooking
29. SweeTango Apple Quinoa Pudding from Nibbles and Feasts
30. Triple Slaw with Apples, Pears & Pecans from She Paused for Thought
Save
Save