aUnique Deviled Egg Recipes for Easter! Deviled eggs are ideal for Easter brunch, and are fantastic appetizers for dinner parties or luncheons any time of year.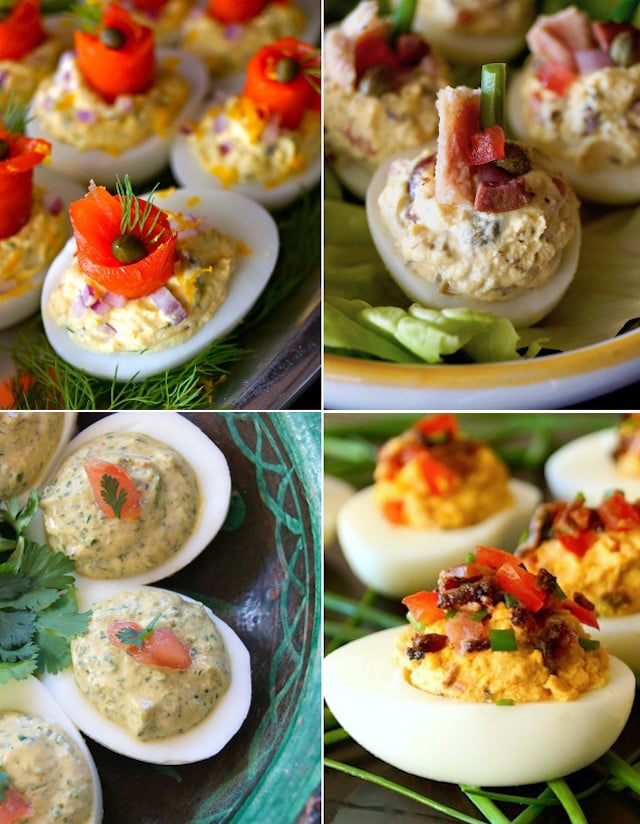 If you're having an Easter brunch, there's no better way to please your guests than by serving really delicious, unique deviled eggs.
Classic Deviled Eggs are fantastic, but it's really fun to make them different and interesting.
You can do all of the prep for any of these recipes the day before, and just assemble them before your guests arrive. Perfect!
What are Deviled Eggs?
Deviled Eggs are

hard-boiled eggs

that have been shelled, cut in half, and filled with a smooth mixture made from the egg yolks mixed with other ingredients.
At one time this filling was as simple as adding mayonnaise and mustard. These days though, the filling can have almost anything mixed in, and creations are becoming more and more creative all the time.
Though most commonly called Deviled Eggs, they're also referred to as Stuffed Eggs, Russian Eggs, or Dressed Eggs.
Fun fact:  Foods were first called, "deviled" in the 18th century. The name was given to any recipe that contained heat from hot peppers, hot mustard, or hot sauces.
Let's get to these delicious unique Deviled Egg recipes, shall we?
Smoked Salmon Deviled Eggs
These beauties include absolutely everything you want in a bagel, cream cheese & lox, minus the bagel.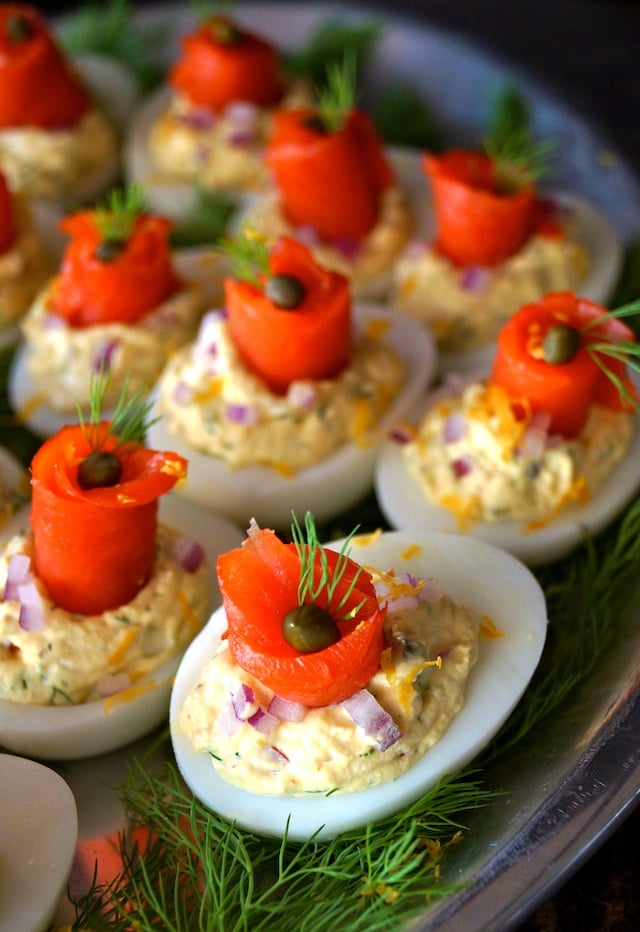 Niçoise Deviled Eggs
This recipe delivers all of the flavors of a traditional Niçoise salad — finely chopped and served to you beautifully in a tasty egg.
Spicy Cilantro Deviled Eggs
These Deviled Eggs are as packed with flavor as they are nutrients, and they have a delicious kick of heat.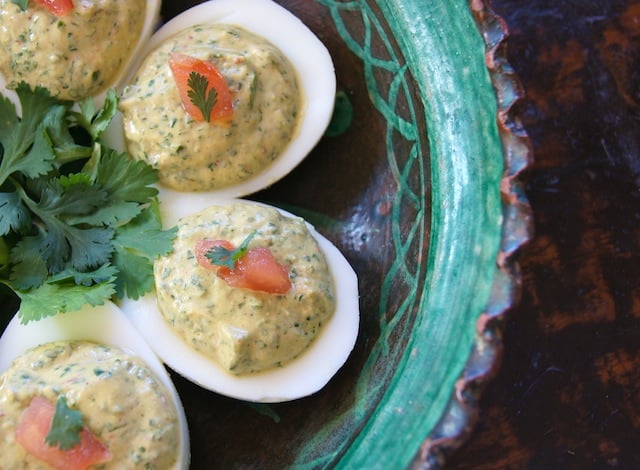 Chipotle-Bacon Deviled Eggs
Packed with scrumptious, smoky flavors, nobody will be able to get enough of these!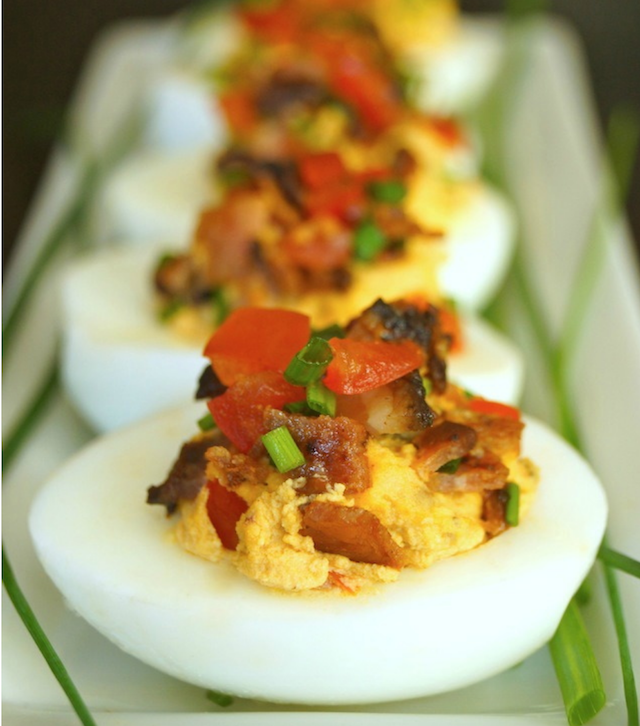 And there you have it, my favorite, top four Unique Deviled Egg Recipes for Easter!
I hope you love all of them!