It's a Week of Main Course Salads! From Fried Meyer Lemon Caesar Salad to Kale-Grape Salad with Thai Curry Vinaigrette, these seven salads are over-the-top delicious and hearty enough to be a meal!
You might think I'm dishing up salads for a week because it's a new year — and we should be eating lighter after the holidays, dieting or something.
---
Sesame-Orange-Steak-Salad-Recipe
---
Um, have you met me?  Perhaps not, but you know my eating style if you've been hanging out here, on Cooking On The Weekends for a while.  
I consider myself a healthy-ish eater.  And the "ish" is good enough for me.  🙂
---
Fried Meyer Lemon Caesar Salad Recipe
---
I eat everything I want, mostly healthy, and in moderation.  I have a huge sweet tooth, so I'm careful about sugar — though I don't cut it out all together.  I used to have high cholesterol (the bad kind), so I'm also careful about not eating too much saturated fat — but again, I don't get rid of it completely.
---
Kale-Grape Salad with Thai Curry Vinaigrette, Potatoes and Honey Glazed Pistachios
---
It's my humble opinion that as soon as we begin to remove things from our diets, we want them oh-so-much-more.  After all, absence makes the heart grow fonder, right?  If I say I'm not eating something, I'll end up swimming in it. 😉

---
Shredded Chicken Cobb Salad Recipe with Citrus Vinaigrette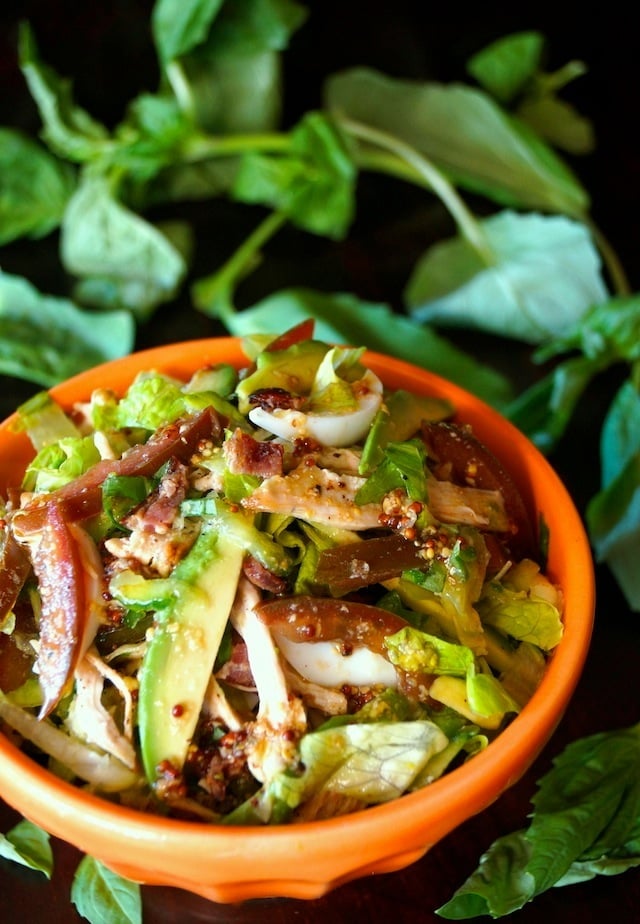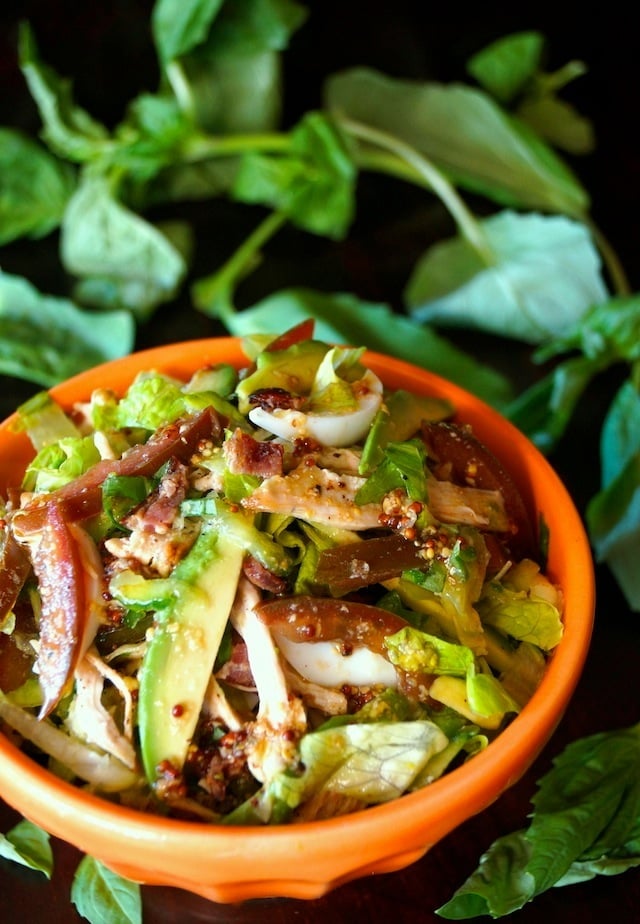 ---
Don't get me wrong, I understand that many folks need to diet for specific reasons, and of course I 100% respect that — I respect what feels right to everyone individually.  We're all different!
---
Grilled-Romaine-Anchovy-Salad-Recipe 
---
So why am I dishing up a week of salads?   Simple . . . they're super delicious, they're hearty enough to be a one-dish meal, and because they're healthy-ish!
---
Roasted Vegetable Citrus Salad Recipe With Quinoa Crisps
---
To my point, here's an interesting article, In Defense of Food and the Rise of 'Healthy-ish'.

---
Roasted Kale Chip-Quinoa Salad With Pancetta and Tomato Vinaigrette
---
So let's enjoy a week of main course salads, and I wish you all a happy and healthy new year!  
Save