Turkey, beef, seafood and vegetarian burgers — there's truly a scrumptious homemade burger recipe here for everyone! They're the best burger recipes for summer, after all!
This collection of my best burger recipes for summer is great to have up your sleeve. Burgers are perfect for Father's Day, July 4th or just a good ol' fashioned backyard barbecue.
There are usually a few vegetarians in the group, and maybe someone who only eats fish and seafood — or those who only eat poultry.
Gluten-free guests? Skip the bun or simply have gluten-free buns on hand. (I like these.)
Best Burger Recipes for Summer
Double Hatch Chile Pineapple Salsa Turkey Burgers
One of my favorites for summer — a tasty turkey burger filled with spicy, roasted Hatch chiles and sweet pineapple, and drizzled with melting Pepper Jack cheese.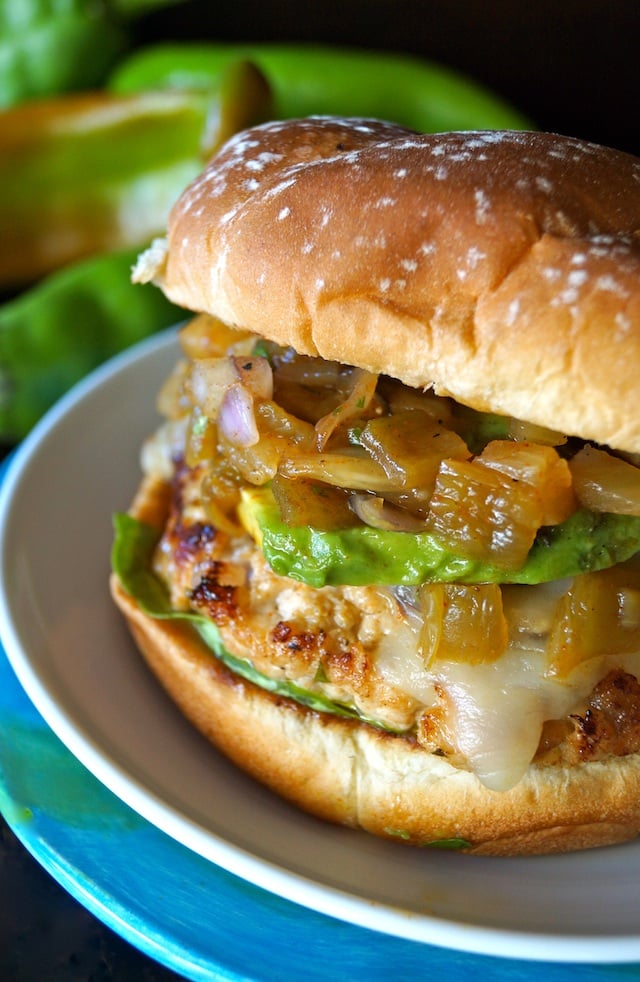 Spicy Grilled Sriracha Burgers with Crispy Shallots and Ginger-Chile Aioli
I love this Asian inspired beef burger — it's full of fresh garlic and ginger, sriracha and honey.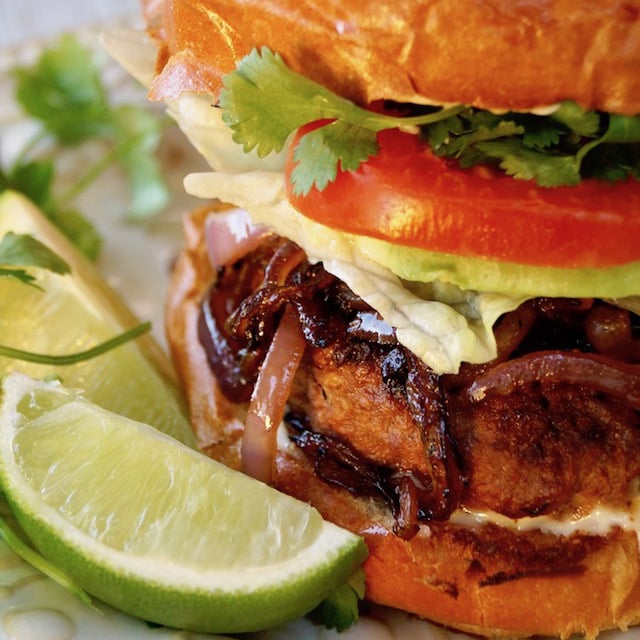 Grilled Jalapeño Pepper Jack Turkey Burger Recipe
One of the best burger recipes for the grill, this one is what my dad requests for Father's Day — spicy, smoky and packed with love!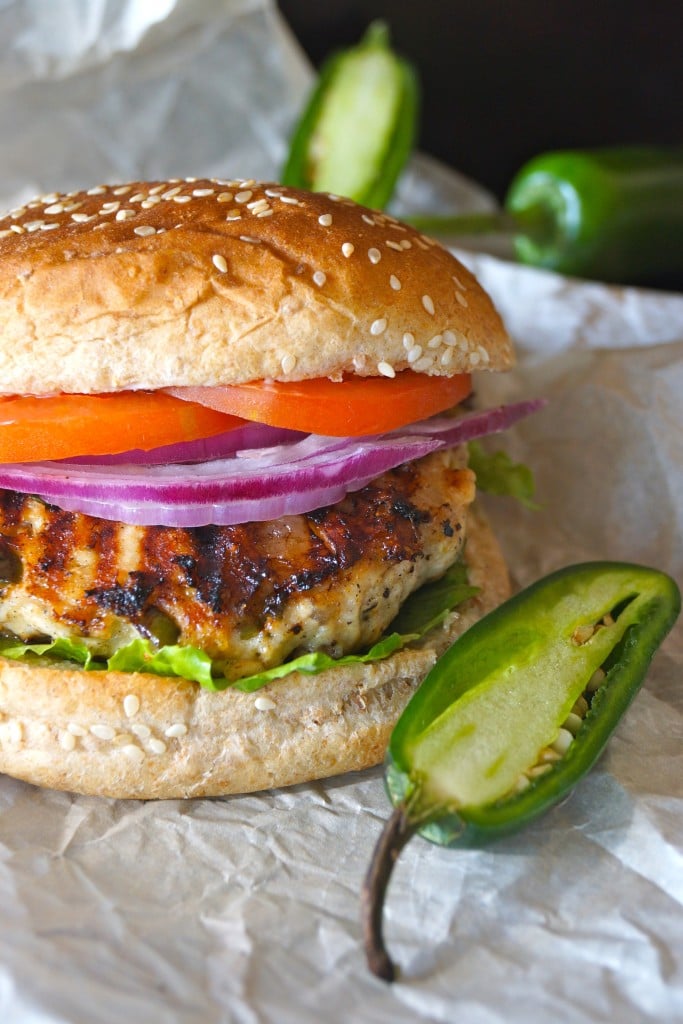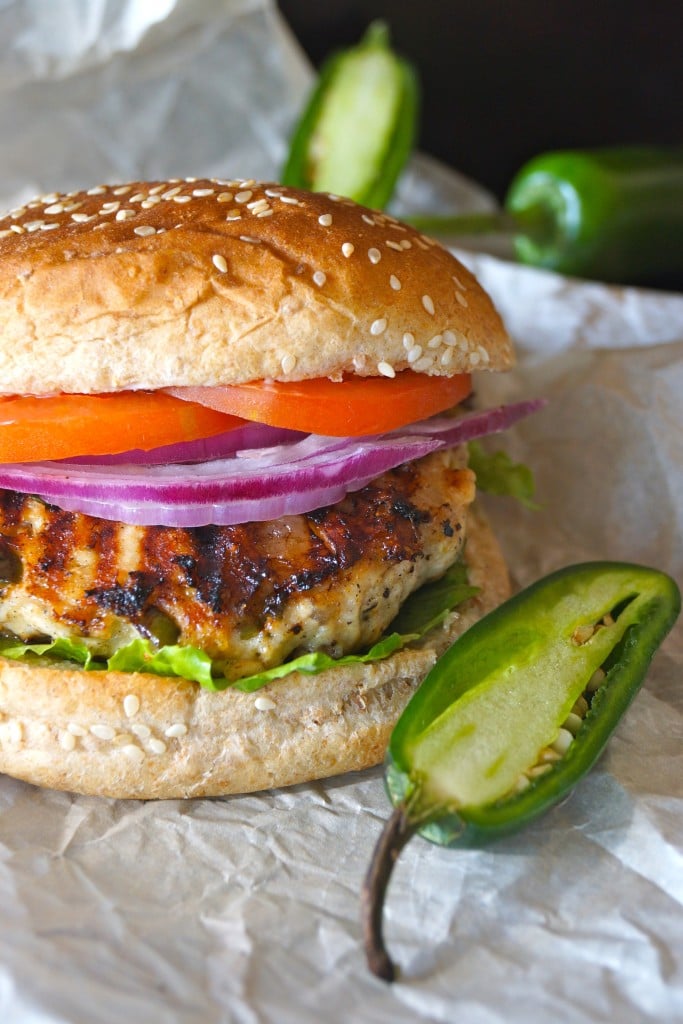 Shrimp Cilantro Burgers with Smoky Chipotle-Lime Guacamole
This shrimp burger is out of control juicy and oozing with delicious flavors, and the guacamole is beyond belief, as it's smoky, spicy, fresh and creamy all at once.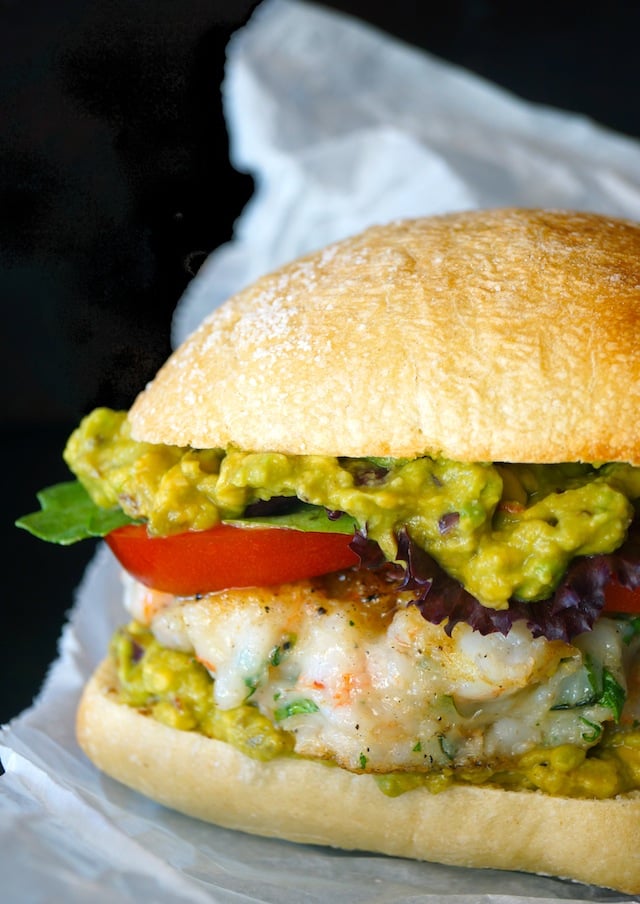 Grilled Mediterranean Burgers Recipe
Another of the best burger recipes for the grill, packed with Feta cheese, Kalamata olives, artichokes and fresh herbs, your guests are totally going to flip for these!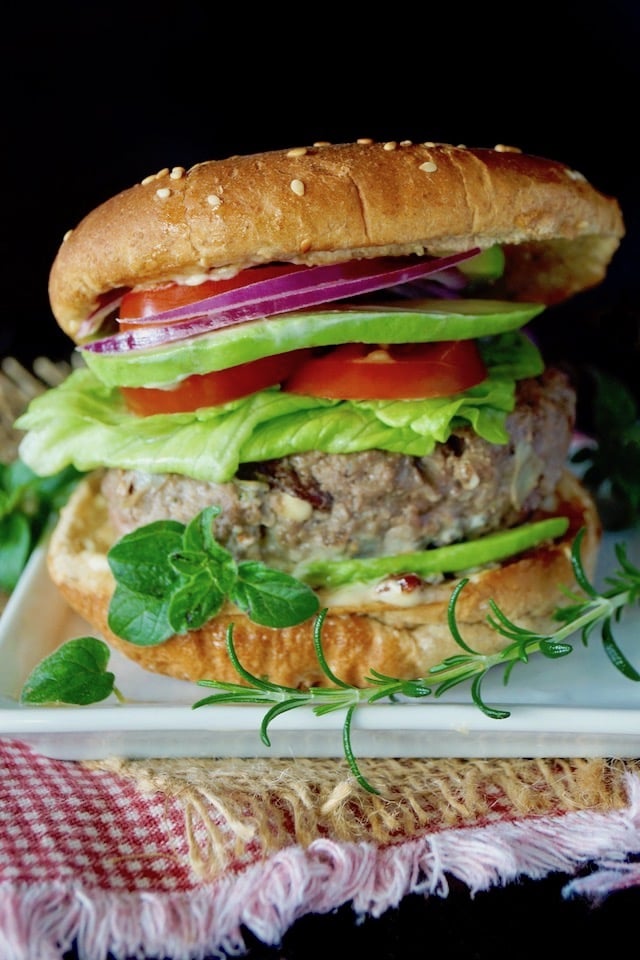 Spicy Sriracha Salmon-Basil Burger
I love making this salmon burger for a big crowd — it's quick, easy and I've never had anyone try it who hasn't loved it! It's packed with fresh basil and it's lovely for summer.
Vegetarian Yellow Split Pea Burger
These are so hearty and flavorful that they are loved by vegans and carnivores alike.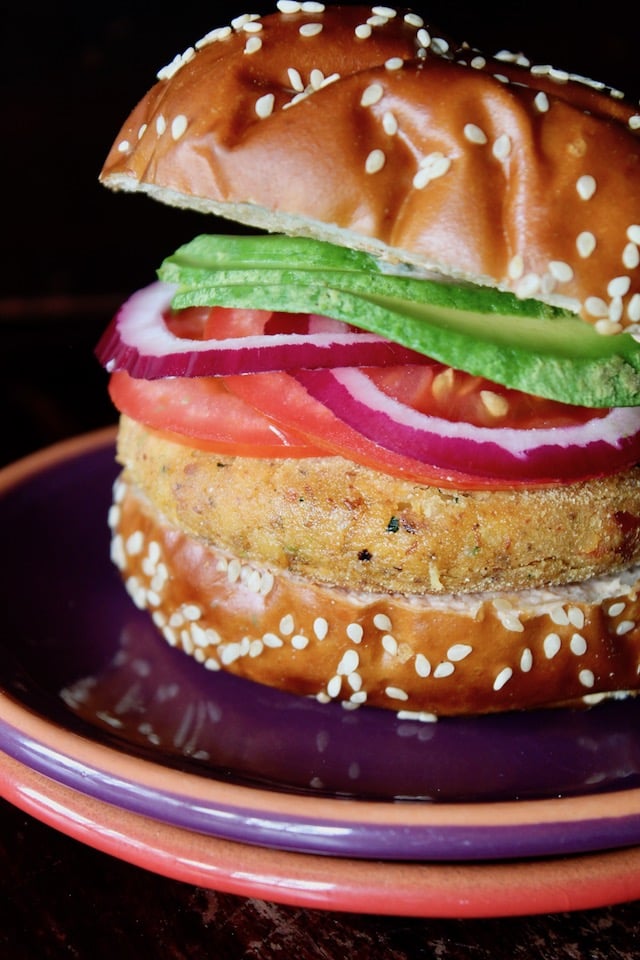 Red Quinoa Almond-Tomato Burger Recipe
My whole family loves quinoa, and the red variety has a sweet, earthy flavor that lends itself to these hearty and healthy burgers.
Tips for Making the Best Burgers
Make a "test" burger before you get started, to check for seasonings. This should be a tiny — maybe 2-inch — burger. You can't add more salt and/or pepper once they're cooked, so this gives you the opportunity to adjust the raw meat mixture if you think it's necessary.
Be sure to use oil before grilling or cooking in a pan. It's usually better to oil the burgers, not the grill or pan. This ensures an even coating, so no portion of the food sticks.
Whether it's a grill or a pan, your cooking surface must be very hot before adding the burgers. This is what will sear them and create a nice crispy outer "crust." You can always turn the heat down further into the cooking process.
When you're cooking with beef, ask your guests how they like it cooked.
For turkey burgers, cook them just until they're no longer raw in the center, and remove them from the heat as soon as possible.
Cook salmon burgers until they're almost (but not quite) still raw in the very center.
Remove shrimp burgers as soon as possible once they're no longer raw in the center.
You can test any of the burgers by cutting to the center — I usually make one small extra one for this purpose.
Enjoy & happy summer!
Cooking On The Weekends is a participant in the Amazon Services LLC Associates Program, an affiliate advertising program designed to provide a means for sites to earn advertising fees by advertising and linking to Amazon.com.