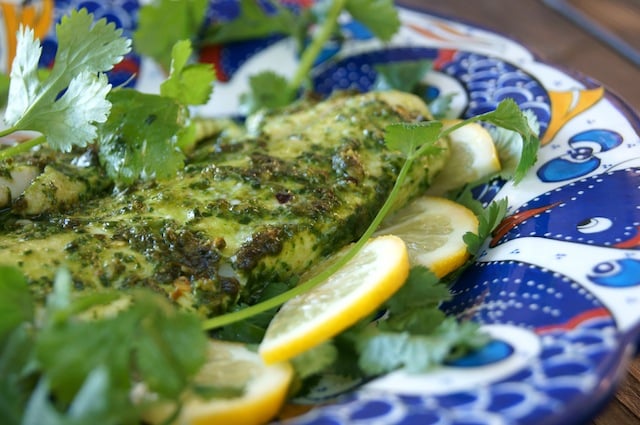 Since learning from my new favorite cookbook, 50 Best Plants on the Planet, that cilantro is one of the top five most nutrient dense vegetable on the planet, I love it even more!
Cilantro is definitely a love it or hate it flavor. And there's actually good reason for that.  You can read all about it here.
I'm very much hoping though, that you're here — visiting this recipe — because you love it.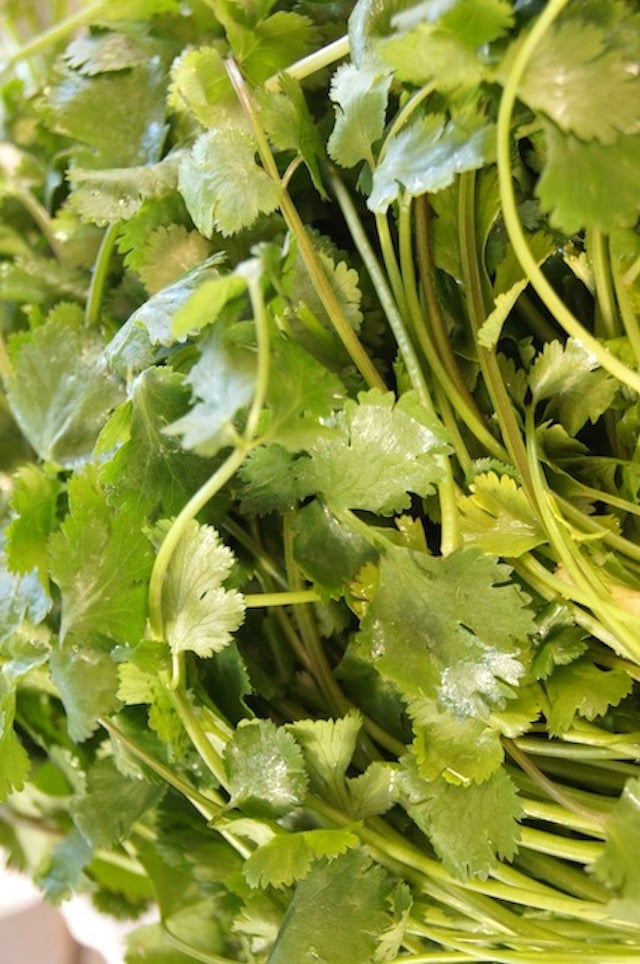 Over the weekend I made a huge amount of my Cilantro Chimichurri.
Doesn't it look so delicious!?  And just wait until it hits the fish.
My oh my is it a fabulous combination.
I've actually been enjoying it on just about everything this week.
I mixed it into brown rice, slathered it on a crusty slice of rustic bread, added it to a vegetable stir-fry, and marinated fish in it.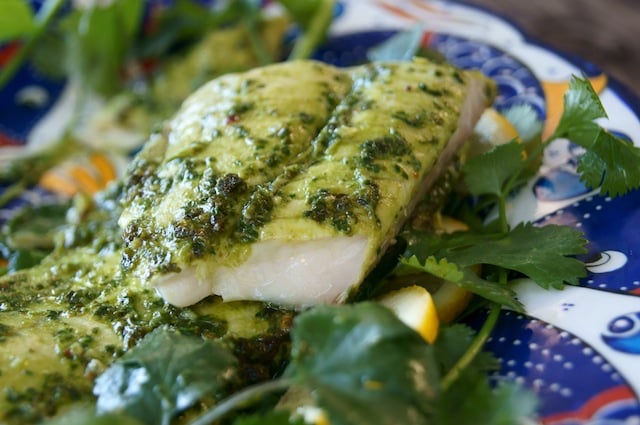 This is such a quick and easy main course, but when you make this at your next weekend dinner party, your guests will assume it took hours and be very impressed.  Trust me! 😉
Enjoy this light, healthy, packed-with-flavor fish dinner!
Broiled Cilantro Chimichurri Dover Sole
Ingredients
1-1/2

pounds

Dover Sole fillets

portioned into approximately 4 (6-ounce) pieces

3/4

cup

Cilantro Chimichurri

here's the recipe

Sea salt and freshly ground black pepper
Instructions
Add the Sole fillets and make sure both sides are well coated.

Let the fish marinate for at least 30 minutes, and up to 1 hour.

Preheat the broiler, place the marinated fish fillets on a baking sheet, and sprinkle them lightly with salt and pepper.

Place the baking sheet under the broiler just until the fish is cooked through, 3 to 4 minutes.
Recipe Notes
This Cilantro Chimichurri is a delicious marinade for all sorts of fish and shellfish. It's especially good with salmon and shrimp.
Save
Save
Save