Enjoya peppers are stunning and delicious!  In these Enjoya pepper recipes, they're roasted with fish, layered in caprese, and are the perfect crunch when used as "bread" in a sandwich. 
Click on the recipe titles below to hop over to the recipes.  I hope you'll pour over the beautiful pictures here first, but if you're famished, you can go right to Enjoya.com.
I'm briefly interrupting my series of Hawaiian inspired recipes, to bring you some exciting food news!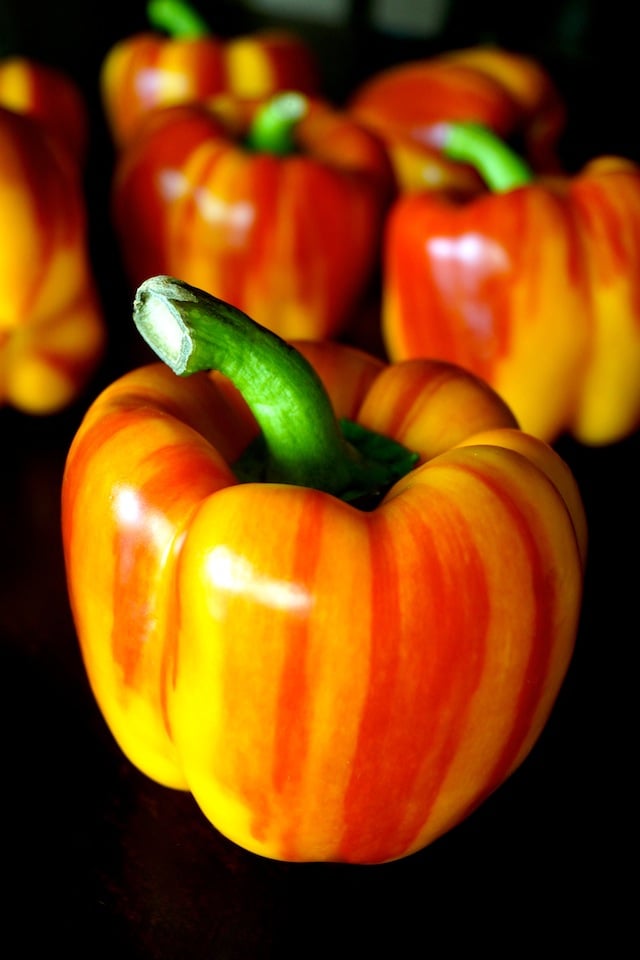 I just love when things happen organically.
About two years ago, a friend from Melissa's Produce posted a picture of the most gorgeous peppers I'd ever seen.  I immediately asked her about them, and before I knew it, Melissa's was sending me a few samples.
And then, I immediately introduced you to them here.
Cut to two years later, Enjoya.com, based in the Netherlands, where Enjoya peppers originated and are grown, saw my post and contacted me to create a few recipes featuring their beautiful peppers.
Enjoya pepper recipes?  Um, best job ever!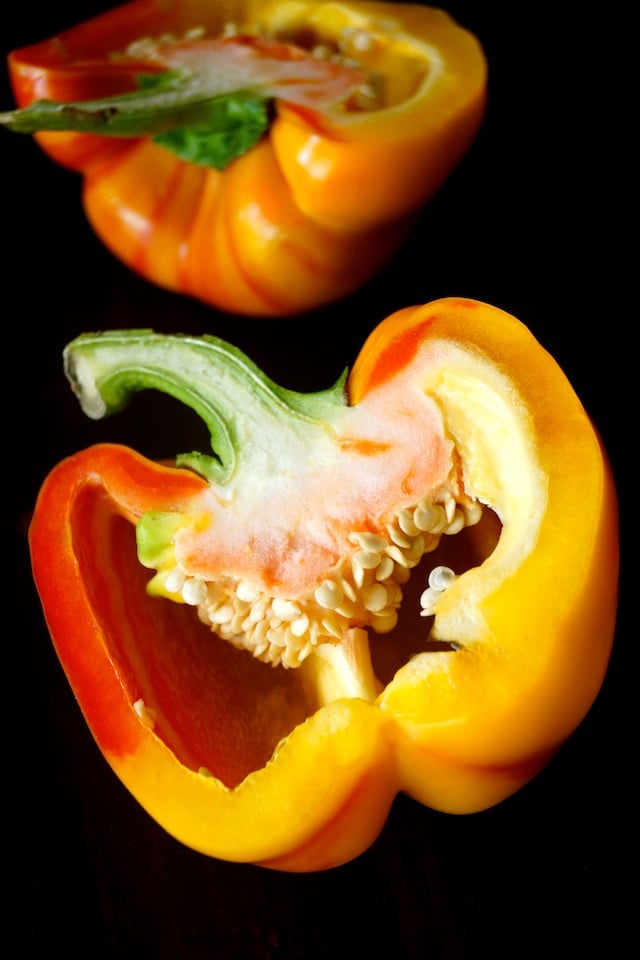 The red and yellow striped Enjoya pepper is a natural variation, meaning it just happened on its own.  It was discovered in a greenhouse in the Netherlands in 2013, and since 2015 has been making its way into the U.S. markets.
The Enjoya pepper recipes . . .
You can find out much more information about the origin of Enjoyas here.
The flavor is divine — similar to that of a red or yellow pepper at its sweetest.  They are fabulous just to slice and eat — or even bite into, like an apple!
They're equally as wonderful when worked into recipes.  And they're so much fun to cook with.
Click on the recipe titles above to hop over to the recipes.  Or you can go to Enjoya.com.
And a big thank you to Melissa's for providing the peppers for these recipes! 
You can get Enjoyas here at Melissa's, or you can use this Store Locator to find them around the world.
Save
Save
Save
Save
Save
Save
Save
Save
Save
Save
Save
Save
Save
Save
Save