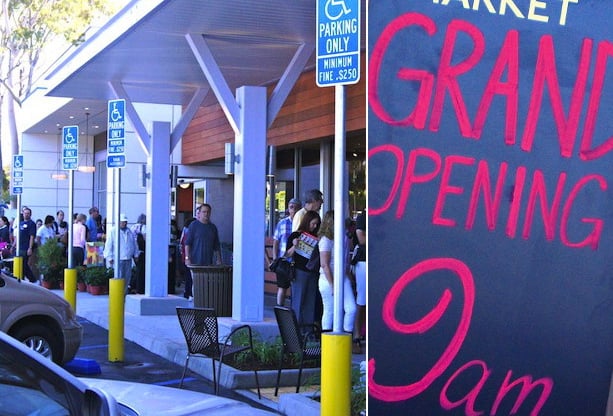 A couple of days ago I was invited to the grand opening of a new Bristol Farms in Santa Monica, CA.  When I arrived I couldn't believe my eyes — the line went from the front door, all the way along the front of the store, wrapped around the corner and continued half way down the block.
There aren't many places where I can bypass a line like that and walk right it, but in this instance was sure nice to be "media!" 😉
Beyond the beauty of the store, at the moment, the main attraction in Bristol Farms (in Santa Monica, and at most of their other locations), are the super delicious Hatch Chiles from Melissa's Produce.  Remember, Hatch Chiles have a very, very short season — August and September — but only about 6 weeks total.  Get them now!
Okay, let the Hatch Chile madness tour begin . . . .
Fresh, dried, and seasoning on trail mix and almonds.  Hatch, Hatch, Hatch!
(Look carefully at the Melissa's Produce boxes when you shop because if you don't see it otherwise, that's where you'll find, "hot" or "mild" labels.)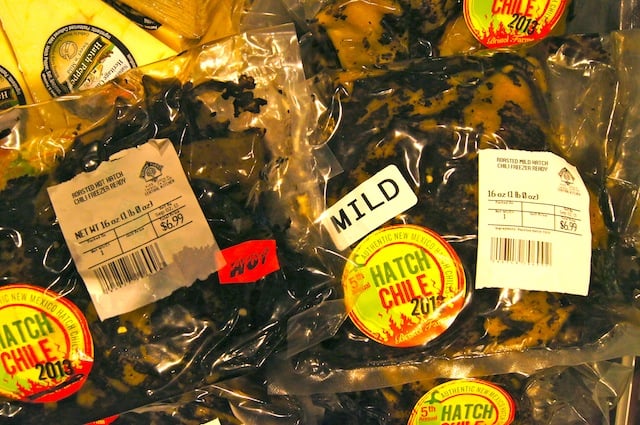 Now, this is very exciting!  At Bristol Farms you can purchase Melissa's Hatch Chiles, already roasted in vacuum sealed bags — ready to peel and use.
FYI, they freeze beautifully like this and you can use them all year long!  These bags are clearly labeled 'hot" and "mild," so you'll know exactly what you're getting.
Check this out, Hatch Chile Chicken Sausages. Yum!  What are you missing in my photos?  Hatch Chile Corn Bread and Hatch Chile Cheddar Cheese — I tried both and am a fan!
And I have to share a few other things that caught my eye . . .
Okay, so now you know you can get roasted Hatch Chiles in the vacuum sealed bags — however, that doesn't mean you're not invited to the roasting TOMORROW!
And no worries, if you don't live anywhere near Santa Monica, CA, here's a listing of Hatch Chile Roasting happening all over the country, from now through about mid-September.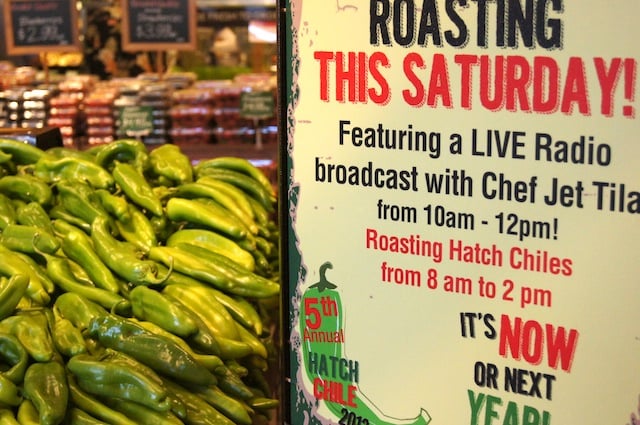 And, if you do live somewhere near this new, fantastic Bristol Farms  in Santa Monica, I hope to see you there, carrying a big box of warm, freshly roasted Hatch Chiles!
Cheers!
This is not a sponsored post. I love Hatch Chiles and Melissa's Produce — and the new Bristol Farms is really gorgeous, and is packed with great brands, lovely produce, and so much more. 
Save