Here are a few adorable and tasty Halloween treats that are super fun for kids or ideal to bring to a party.
The truth is, I'm not really into Halloween. (GASP!)  Sure, for the past 11 years, since my first son was born, I've rallied and done everything from painting my face, to making homemade costumes.  I even have a rather large spider hanging from my balcony right now, for goodness sake!  You do what you gotta do for your kids, and seeing Halloween through their eyes has definitely made me enjoy it.  (A little. 😉 )
And on that note, today you're seeing a very different side of me.  My crafty-mom-kiddo side, to be exact.  I thought these Frankenstein Marshmallows were a bit too cute not to share with you, and it is Halloween week, after all.  They're posted here on Momtastic, where I've been a contributing recipe writer for about 5 years, since before Cooking On The Weekends existed, in fact.  It is there where I'm in full mom mode and create recipes that are generally quick, easy and especially appealing to kids.  You can check them all out here.
And in the spirit of Halloween, here are two more recipes that I absolutely love.  Both are adorable and delicious!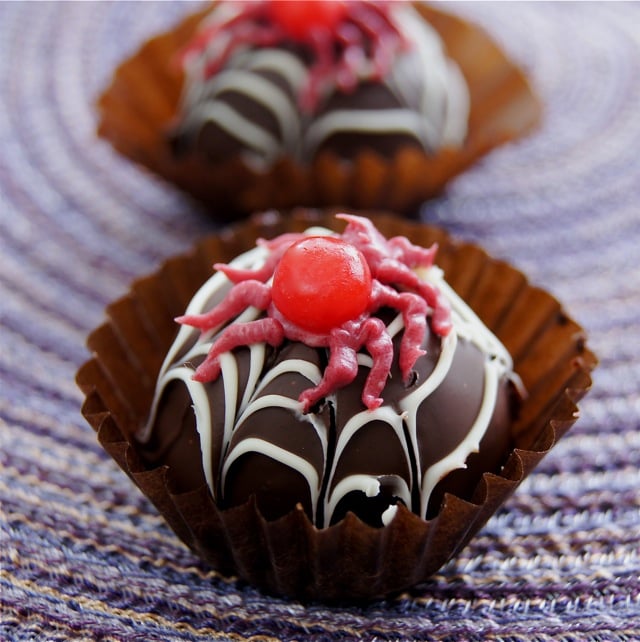 Spooky Spider Chocolate Truffles
Save