Some people attend "cookie exchange parties."  Others go to "cookie swap parties."  Still others host "holiday parties" — which are never complete without some cookies.
Call these festivities what you will, these events are simply an excuse to get together with friends and family . . . . and eat delicious cookies!
When I was twelve, I worked out a deal to bake cookies for a local restaurant!   I remember that I'd get out of bed thinking about what kind of cookies I'd make that day.  I felt the same excitement then as I do now when I'm going to test a new recipe.
Cookies are exciting, fun, and can be created with millions of flavor combinations.  There really is a cookie for everyone!
This weekend I'm thrilled to be going to the Food Bloggers L.A. Cookie Swap!   I'm bringing Nutella Chocolate Chip Cookies.  YUM! 
What cookies do you like to bring to holiday parties?
Above is a photo collage with some of my favorite cookies.  Below are their recipes.  Bake them!  Bring them to the party! Eat them!  Have some happy holidays with them!
The collage features images of these cookies, going clockwise and staring in the upper left.
Nutella Chocolate Chip Cookies {Gluten-Free}
Almond Joy Cookies {Gluten-Free}
Chai Chocolate Chunk Cookies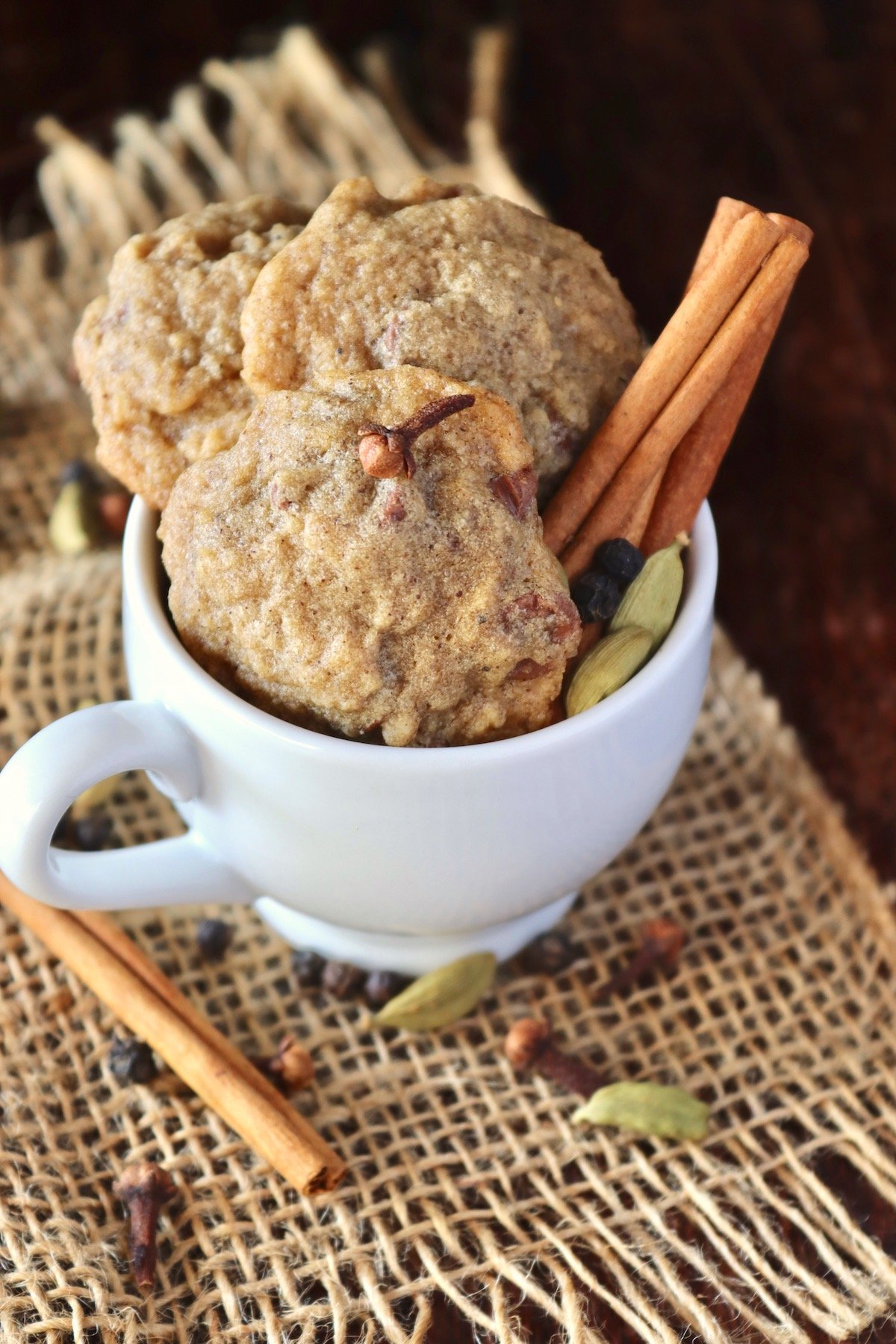 Oatmeal Almond Chocolate Cherry Lace Cookies {Gluten-Free}
Dulce de Leche Chocolate Pretzel Cookies (the big photo up there)
Granola Chocolate Chip Cookies (with the cup of coffee)
Chestnut Chocolate Chip Cookies {Gluten-Free} (lower left, red cup)
Double Chocolate Almond Spice Cookies (in pink cupcake papers)
Café Con Leche Chocolate Chunk Cookies (little photo in lower right)
Save
Save