A refreshing, beautiful and super delicious appetizer that's perfect for a fun cocktail party!
A few months ago I was invited to be a part of  POPSUGAR Select, which is a top network featuring the best fashion, beauty, fitness, food, home, mom and video bloggers.
Any recipes I submit to POPSUGAR will be written specifically for them, and will never have appeared on Cooking On The Weekends, or anywhere else.  And today my first recipe was published.
You might have noticed that I've been on a bit of a granita kick lately.  After all, we're in the middle of a heat wave here in LA, and they've been crying out for light foods to bring our temperature down.
Here's a similar preparation but with different flavors: Minty Lime Granita Strawberry Cups.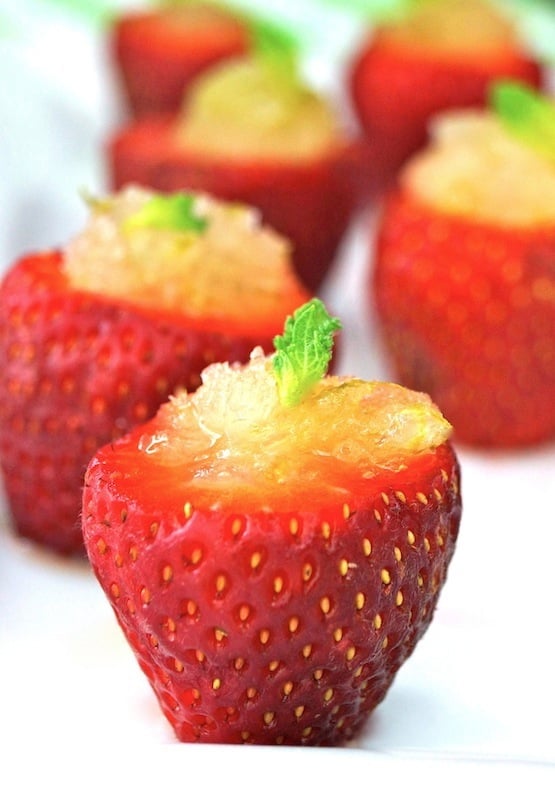 I love so many things about these recipes! From their gorgeous appearance and presentation to their fresh ingredients and deliciousness!
Get the recipe for the Lime Granita-Mango Salsa Bites Appetizer here!
Enjoy!
Save