Oh how I love to share the best Hatch Chile recipes! Every year during Hatch Chile Season, many new, delicious and interesting recipes are introduced. Here are some of my favorites!
I didn't learn about Hatch Chiles until about five years ago. (GASP!)  I'd been missing out on one of the most prized chiles in existence for too long!
What are Hatch Chiles?
Hatch chiles are a prized New Mexican chile and are only available in August and September.  These Southwestern chiles are grown in the Mesilla Valley, where the sunlight is intense and and the nights are cool.  It's this climate combination that creates wonderful earthy flavored, subtly sweet, delicious mild or hot Hatch chiles.
How hot are Hatch Chiles?
Ranging from very mild, to very hot, Hatch Chiles are one of the few chiles where hot and mild can be determined, even though they all look the same. They should be labeled as such in stores — if they're not, I'd ask the produce department if they know, and if they don't, ask them to cut into one for you. They can be very, very hot — or not at all.
Have you tried them?  Don't wait another moment!  Their season goes through September.
Here's a list of places across the country where you can buy Hatch Chiles and have them roasted.
Click on the images or titles below for the corresponding recipes.
Mahi Mahi Stuffed Roasted Hatch Chiles with Tomato Lime Sauce
This unique, elegant dish is as delicious as it is pretty.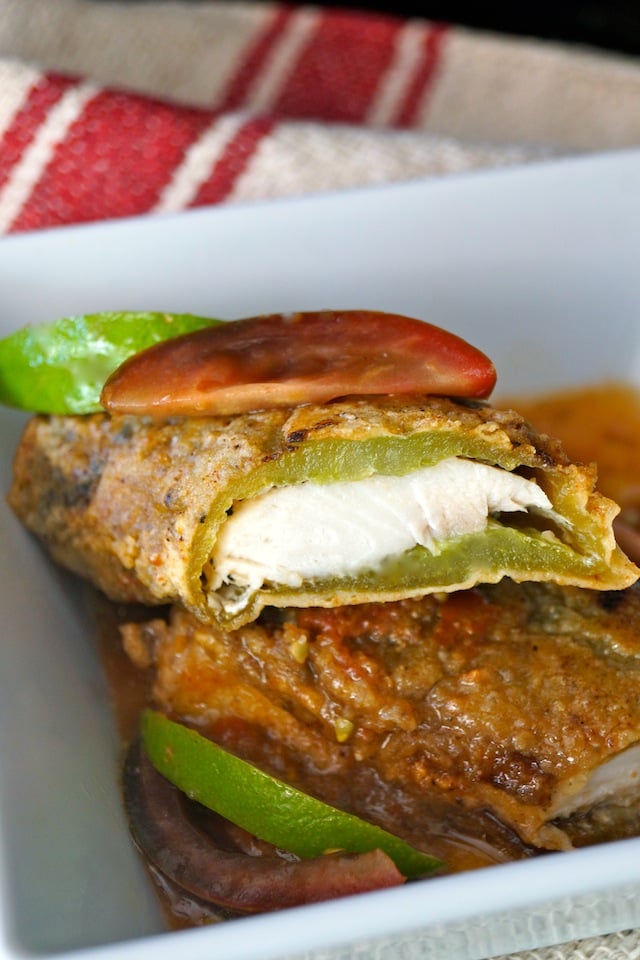 Roasted Hatch Chile Peach Salsa
This fresh salsa delivers sweet and spicy flavors, and it's delicious over just about anything. Or, simply with a chip!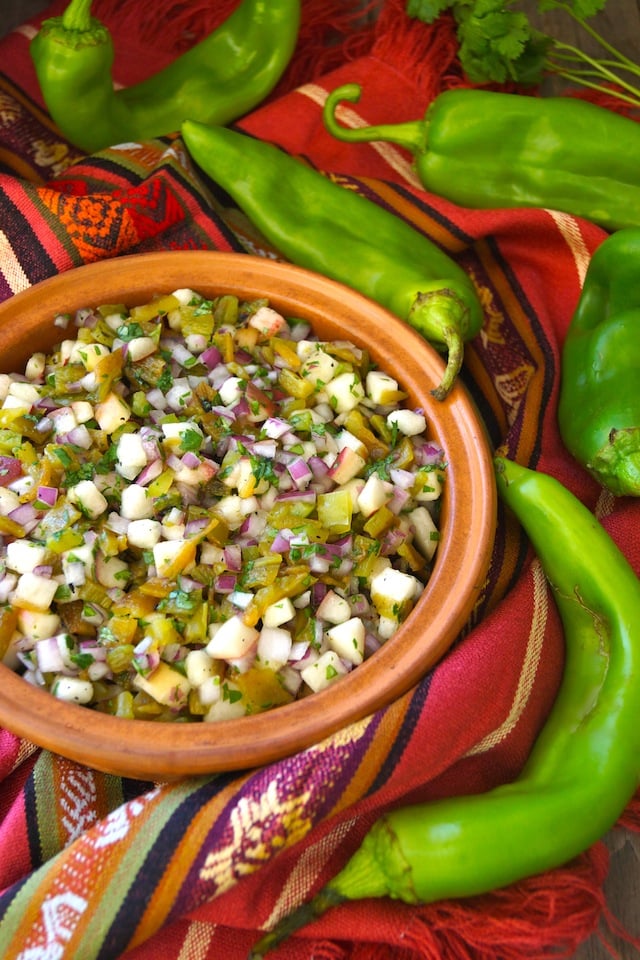 Perfect Poached Eggs Over Double Hatch Hash Browns
The best breakfast or brunch ever!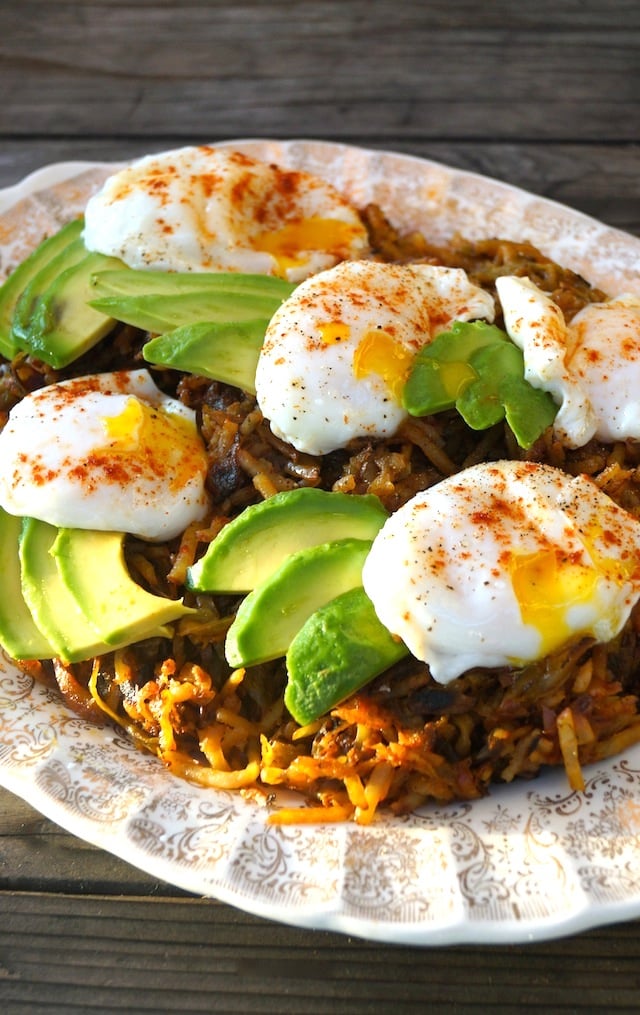 Hatch Chile Potato Hash & Eggs with Chipotle Roasted Tomatoes
Roasted Double Hatch Chile Pineapple Salsa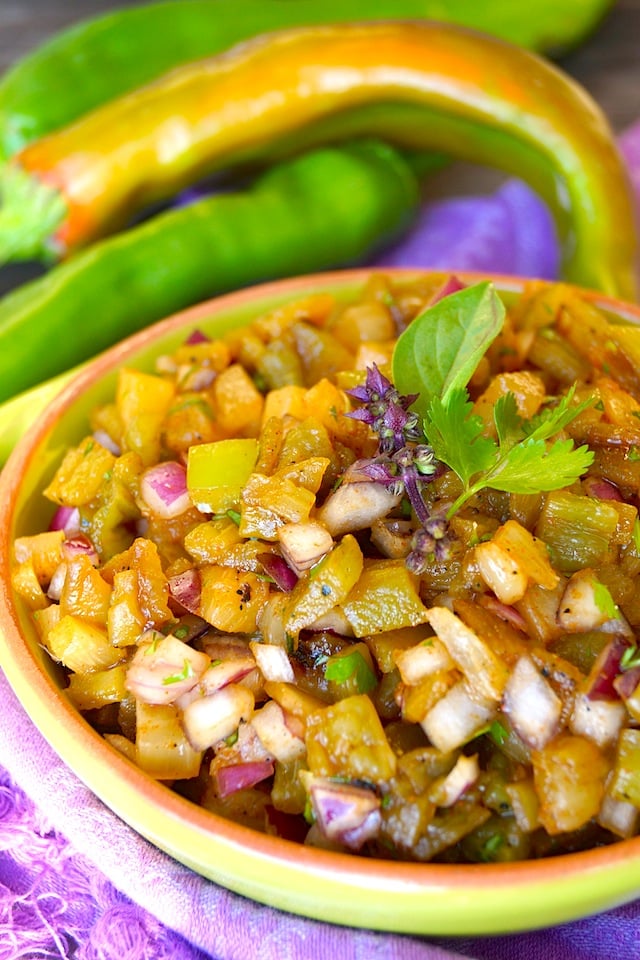 Roasted Hatch Pineapple Salsa Turkey Burger
This mouth-watering burger will make everyone happy! Trust me!
Click on the below photo collage for another nine amazingly delicious Hatch recipes!
Save