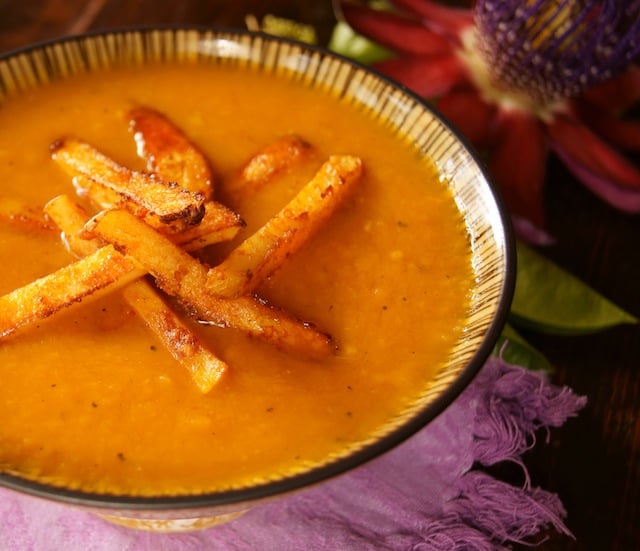 A little math equation for you:  favorite, fresh flavors . . . plus wonderful textures . . . plus a bit of warming spices equals . . . a delicious and perfect puréed soup!
That's exactly what's going one here.
Sweet, smoky peppers . . . plus potato . . . plus a bit of cumin and chipotles equals . . . Roasted Pepper Potato Soup.
Do you remember my Smoky Chipotle Parmesan French Fries!?
I know, hard to forget. 😉
I love adding Idaho Yukon Gold potatoes to my puréed soups, as they add an incredible creamy richness, and are a great way to thicken the consistency.
Using this potato eliminates any need or desire to add cream. (For me, anyway.)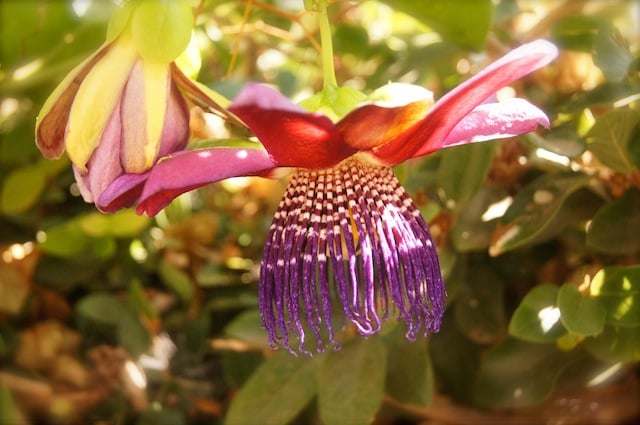 Remember my lovely friend's backyard?  The one with the pretty apple trees and the cute dogs playing?  Well not only do gorgeous apples grow there, but at this very moment these insanely beautiful Passion flowers are in full bloom.
These Friday Flowers are absolutely breathtaking — the image says it all.  And I choose this flower to go with the Roasted Pepper Potato Soup because I love how beautifully the rustic, earthy vibe of the soup contrasts with the brilliant colors and lines of the flower.
I have a feeling it's going to feel more like fall this weekend.
The temperature will drop a bit, maybe you'll go pick a pumpkin or make Pumpkin-Almond Cookies.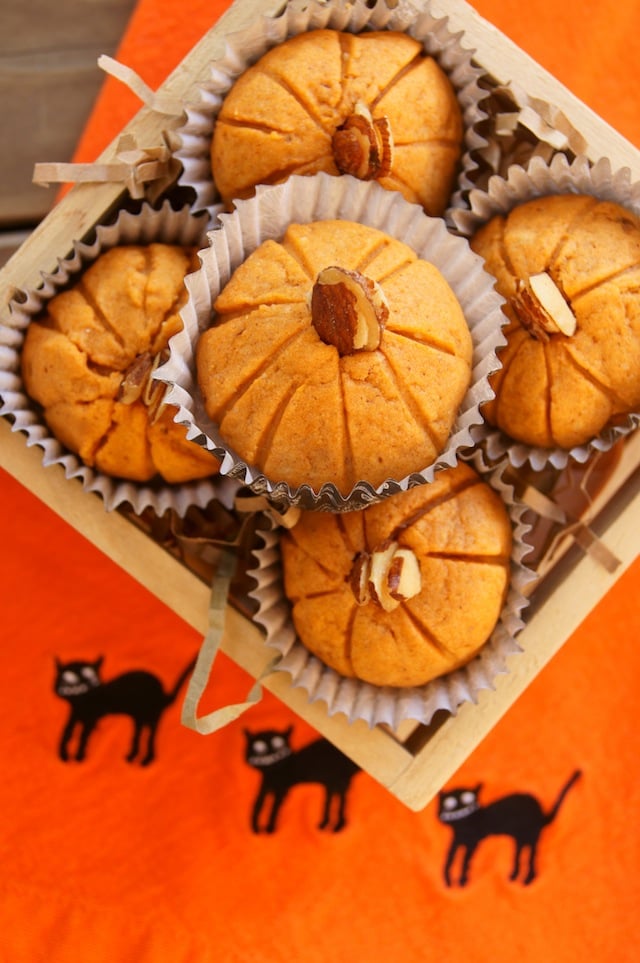 Or ideally, this soup will be simmering on the stove. . .
you get the idea.
Enjoy!
Roasted Pepper Potato Soup with Smoky Chipotle Parmesan French Fries
Ingredients
2

tablespoons

olive oil

1

cup

roughly chopped brown onion

4

roughly chopped

small to medium sized garlic cloves

3/4

teaspoon

ground cumin

2

teaspoons

chipotles in adobo sauce

1-1/4

pounds

Idaho Yukon Gold potatoes

peeled and roughly chopped

2-3/4

pounds

yellow or red bell peppers

roasted, peeled, seeded and roughly chopped (here's how)

5

cups

vegetable stock

1-1/4

teaspoon

sea salt

2

teaspoons

maple syrup

1

recipe Smoky Chipotle Parmesan French Fries
Instructions
Coat the bottom of a medium to large stock pot with the olive oil and place it over medium heat.

Add the onion and garlic and cook until the onions are soft, about 5 minutes.

Stir in the cumin and chipotles in adobo sauce and cook for about a minute, to combine the flavors.

Mix all of the ingredients together and cook for about 5 minutes.

Add the stock and turn the heat to high. Bring the soup to a boil, then immediately turn the heat to low, cover the pot, and simmer until the potato chunks are tender (they should easily slide off of fork prongs) -- about 30 minutes.

Use an immersion blender to purée the soup until it's as smooth as possible.

Now stir in the salt and syrup and stir to blend.
Recipe Notes
Please note that the prep time does not include roasting, peeling and seeding the peppers or making the fries.
I LOVE roasting my own peppers -- however, to save time, you can always purchase jarred roasted, peeled and seeded peppers. If you do choose to make your own, you can do so up to 4 days ahead of time.
You can make the fries before starting the soup, or while it's simmering.
The color of your soup will vary, depending on the color of the peppers and the color of the stock you use.
This is not a sponsored post.
Save
Save
Save