Support food and cooking related small businesses this year! Here's a list of some of our favorites, along with a great way to donate delicious meals to communities in need.
This is not a sponsored post and it does not contain any affiliate links.
Again this year I'm sharing a list of holiday gifts from a handful of some of my favorite cooking and food related small businesses. It's always a good idea to shop from small businesses if you can.
These are all fabulous businesses with so many wonderful things to choose from. I've had first hand experience with most of them, and others have been praised by friends who have.
**The photo credit for all of the below images goes to the sites they're linked to, unless otherwise stated.**
East Fork
East Fork is hands down my favorite find of 2021! It was "The Mug" that first captured my eye in a little store in upstate New York. It's ideal for my perfect cup of coffee. I also have a few small bowls which are featured with this compound butter recipe.) Everything is beautiful and every piece is so smooth and dreamy to hold. From stunning pottery and gorgeous cutlery, to cast iron cookware and candles, East Fork definitely has something for everyone.
"East Fork designs, manufactures, and sells thoughtful, durable ceramic dishware in Asheville, North Carolina. They're committed to providing middle class manufacturing jobs to their community, while holding themselves accountable to each other, their stakeholders, vendors, and environment, and contribute to a more beautiful, equitable world."
Love from New Zealand
My friend Dorothy from Shockingly Delicious has a few favorites from this fantastic store. She said the Heilala Vanilla is "the finest she's ever used," and Pic's Peanut Butter "will spoil you for any other brand." And I use their Heilala Vanilla Paste, which brings every baked good to another level.
"Love from New Zealand takes you on a journey. We take you beyond the products and give you a unique look into the stories and locations from where these delightful goods originate. Browse the products, read the stories of the folks who made them, and then have them delivered straight to your door!"
Pepper Project
I've been supporting the Pepper Project for several years. Ever since I first tried their Kampot pepper, it's the only kind I fill my pepper mill with. A certified organic product, it's incredibly aromatic, pungent, bold, bright and delicious. Kampot pepper is featured in this Pepper-Crusted Seared Ahi Tuna recipe and this Black Pepper Chocolate Chip Cookie recipe.
"Pepper Project is devoted to bringing the unique products of Cambodia to the United States, including pepper from the Kampot region of southwestern Cambodia. Kampot Pepper has long been used in the finest restaurants of Europe and our goal is to make it available at an affordable price in the U.S." A portion of the proceeds go toward supporting worthy causes in Cambodia. (More about this is here.)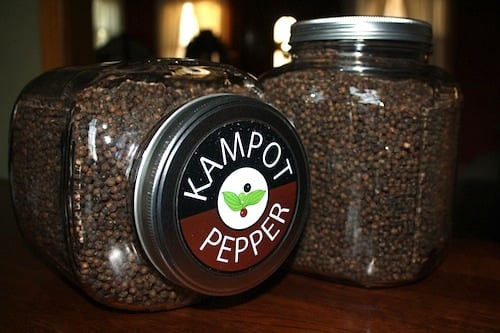 In addition to the pepper, Pepper Project also sells home goods, clothing, jewelry, bags and accessories.
Now Serving
Located in Chinatown, this is the only cookbook store in Los Angeles. Owned by couple Ken Concepcion and Michelle Mungcal, the store opened in 2017. Since then it's been LA's go-to source for chefs and cookbook fans. Now Serving also carries gorgeous ceramics, pantry items like spices and olive oils, greeting cards, kitchen tools, aprons and gift cards. I love this place!
photo credit: LA Downtowner, where you can also read much more about this business.
The Good Liver
Truly a one-of-a-kind place (in person & online), The Good Liver features household goods, office supplies (not as you imagine them!), and apothecary products. I've been to this shop, located in Downtown, Los Angeles, a couple of times and could browse all day. (And it's not big!) The owner, Bert Youn, sources from around the world, mostly items he discovered himself in Europe and Japan. While every item in the shop has function, they're also beautiful. It's like being in a small museum.
I read in The Shopkeepers that Bert "emphasizes the story and history that goes into creating each item." You can learn more about this unique store there, too.
Monsoon Chocolate
"Monsoon Chocolate is an award-winning chocolate maker and confectioner based in Tucson, Arizona. Drawing inspiration from local ingredients, they transform transparently-sourced cacao from all over the world into craft chocolate bars, confections, desserts, and beverages." These phenomenal chocolates are truly beautiful — each piece is a work of art!
Brooklyn Delhi
Developed by chef and cookbook author Chitra Agrawal, Brooklyn Delhi sells delicious condiments and sauces inspired by Indian culinary traditions. From Tomato Achar (Indian-Tomato Chili Sauce) and Coconut Cashew Korma, to Curry Mustard and Curry Ketchup, there's a delicious treat here for everyone.
California Avocados Direct
Grown on a family farm in Escondido, California, these avocados are some of the best I've ever tasted. In fact, I wrote about them here the first time I tried them. You can gift a box of them, or even a monthly subscription. They come beautifully packaged and everyone is delighted to receive them.
Toque Blanche Kitchen Store
Toque Blanche is the premier kitchenware store in Santa Cruz, California. Whenever I've been in the area, I check it out, and have always found things I love. There are great kitchen tools for both professional and home chefs. Toque Blanche carries Le Creuset, Bauer, Emile Henry and Oxo. They have a big online store, and also offer gift cards.
Desert Provisions
Owned by a friend of Cocoa and Lavender, one of my favorite food blogs, this store offers a delicious taste of the Southwest! "Desert Provisions is a purveyor of salt, spices, and specialty foods. We source the best of what the desert has to offer to bring you chile powders, salt blends, and Sonoran Sea Salt. Loved by chefs, home cooks, and food enthusiasts, Desert Provisions is perfect for gifts or for everyday kitchen use."
Desert Provisions sells beautifully packaged gift bundles as well. I especially love the Holiday Host Box, which even includes recipes.
DeLuscious Cookies & Milk
DeLuscious is one of my go-to places for delivery for all of my celebratory, mood-lifting and birthday gifts. I mean c'mon, how delightful is it to have absolutely delicious, freshly baked cookies and milk delivered to your door? (You can of course send gifts without the milk, too.)
"Whether you want something classic or couture, vegan or gluten-free, the driving force behind each category is a deeply-rooted desire to please."
And if you feel so inclined, through the World Central Kitchen, you can donate meals to communities in need. (You can also dedicate a donation to someone.)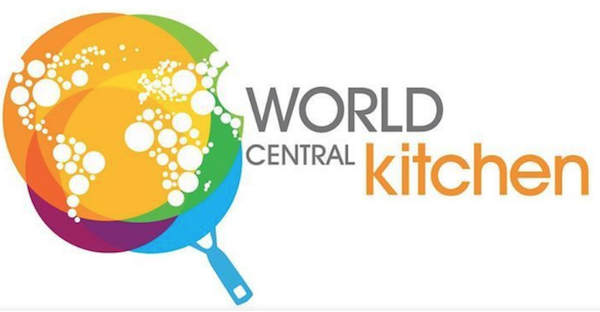 World Central Kitchen – DONATE
"World Central Kitchen is a non-profit organization addressing food insecurity during and after natural disasters and humanitarian crises, while also operating long-term programs aimed at improving livelihoods by strengthening local food ecosystems. Founded in 2010 by Chef Jose Andres following the devastating earthquake in Haiti, World Central Kitchen has since served more than 8 million meals to those affected by disasters.
**The photo credit for all of the above images goes to the sites they're linked to, unless otherwise stated.**
And here's another list of Gifts for the Cook Who Has Everything.