Beautiful, juicy and tasty Cara Cara oranges are just so delicious that I felt obligated to share them with you.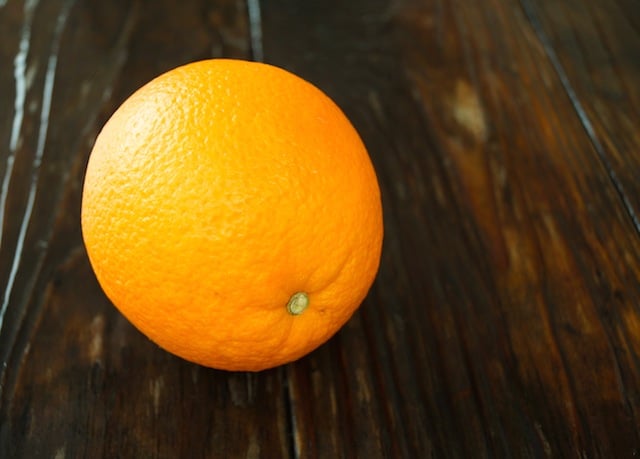 You might be thinking this is an ordinary orange.
However, looks can be deceiving.
While the skin is bright orange, the interior flesh is a beautiful rosy pink, much like that of a Ruby grapefruit.
What are Cara Cara Oranges?
The Cara Cara was discovered in 1976 in Hacienda de Cara Cara in Venezuela, and are now grown in California.
They're a variety of seedless Navel oranges and are thought to have been created by accident. It seems most don't know exactly what other variety the Navel might have been combined with -- I love when natural accidents create beautiful things.
The Cara Cara is less acidic and slightly sweeter than most other oranges, with a subtle berry-like taste, making it unbelievably delicious.
While I've used Cara Cara oranges in recipes, they're really the best on their own -- in fact, they're amazingly perfect.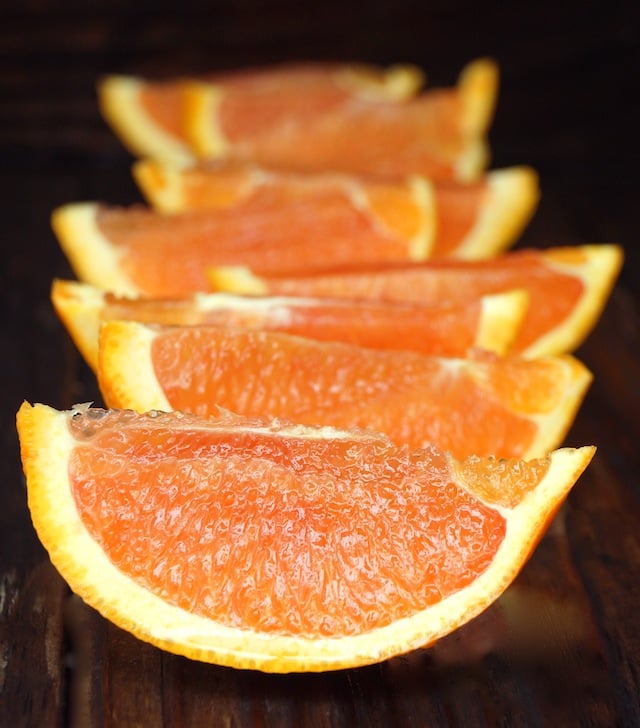 How to eat Them
I love to slice them into wedges to eat them.
They're divine any which way, but there's something so magical about slicing into one to reveal the stunning color and texture. It's like stained glass. Delicious, succulent, extremely juicy stained-glass, that is.
Recipes with Cara Caras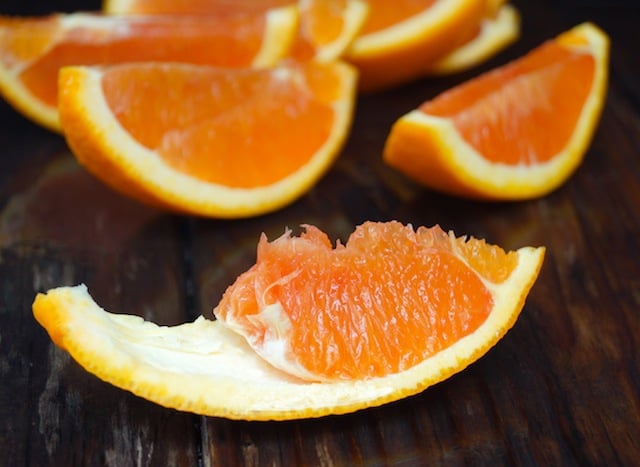 Where to buy Cara Cara Oranges
The first Cara Cara I tasted was sent to me from Melissa's Produce.
They should be in most markets during the winter -- I've seen them at Gelson's, Costco and Trader Joe's.
To give you an idea of how good they are, I single handedly ate a dozen within a couple of days, and had there been more, I would have eaten them too. I generally believe in moderation - don't judge. 😉
When are Cara Caras in season?
The Cara Cara oranges are usually in season from December to April.
This is not a sponsored post. Melissa's Produce sent me Cara Cara samples.

Save
Save