I'm sharing a handful of beautiful and unique watermelon recipes. All of them are a sweet, refreshing way to celebrate summer — from salad to cake!
* Get the above Easy Watermelon Sorbet Recipe here. *
This dessert recipe is somewhere between ice cream and a slushy, and it's over-the-top delicious. Perfect for a hot summer day and an ideal watermelon palate cleanser.
I've always loved watermelon on its own — I mean, who doesn't!? When perfectly ripe, it's sweet, refreshing, crisp, and oh-so-fresh.
That said, it's fun to mix it up every now and then, in super creative and delicious ways.
The below recipes are some of the most unique watermelon recipes I've made and I'm hoping you'll love them as much as I do.

Unique Watermelon Recipes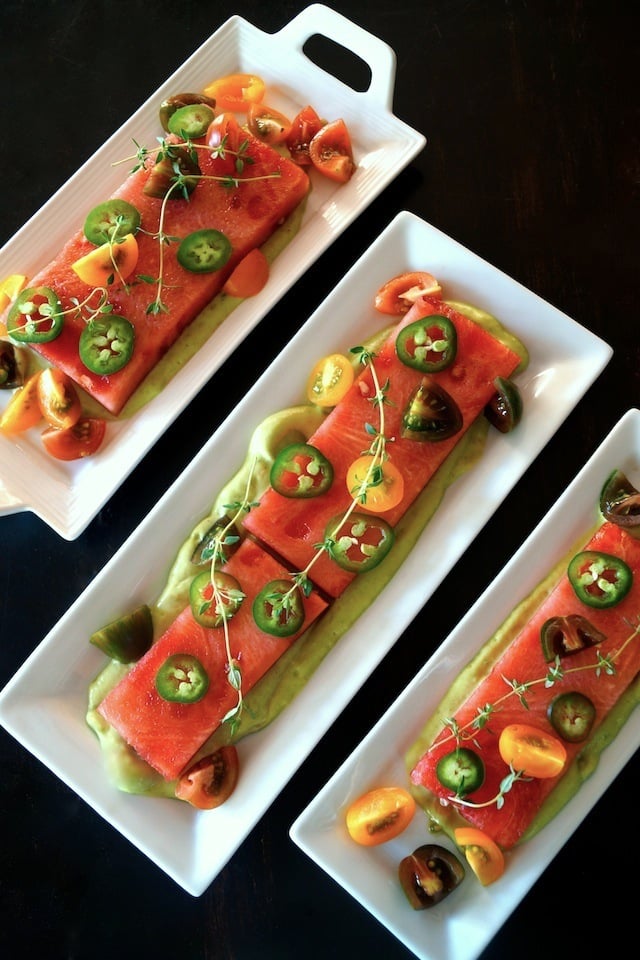 Compressed Watermelon Salad With Creamy Lemon-Lime Avocado
Compressing watermelon intensifies the flavor and the texture becomes more dense and the color more vibrant. If you've never tried this, it's a must. It's a huge crowd pleaser and will surely wow your guests!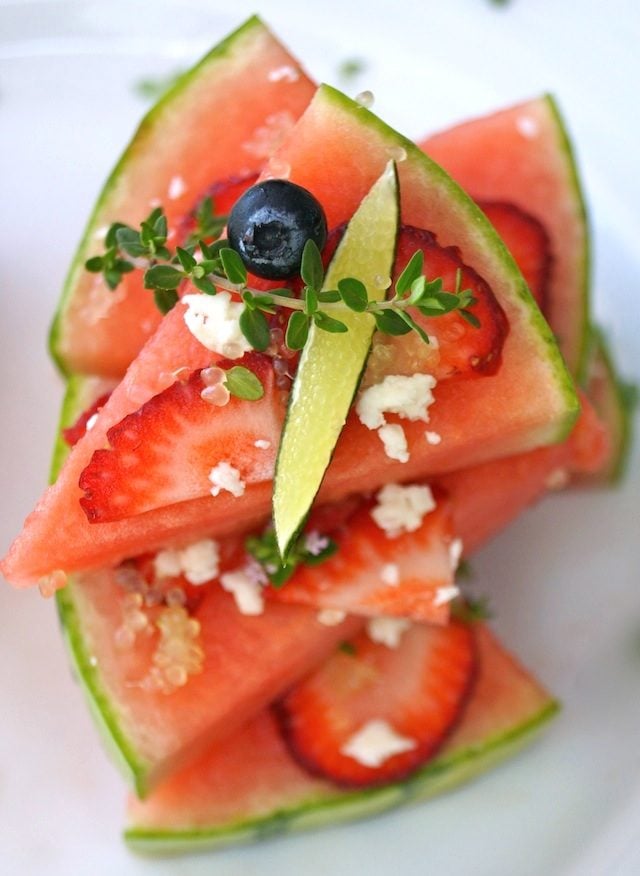 Watermelon Pizza Recipe with Lime
This raw watermelon pizza recipe with lime is a beautiful, refreshing, and super delicious summer dish! The lime flavor puts it over the top!
Watermelon-Avocado Chopped Salad Recipe
A unique, delightful summer salad with a combination of beautifully blended, vibrant flavors. You won't believe how fantastic watermelon and bacon is together. Add to that cheese and balsamic vinegar and you'll swoon.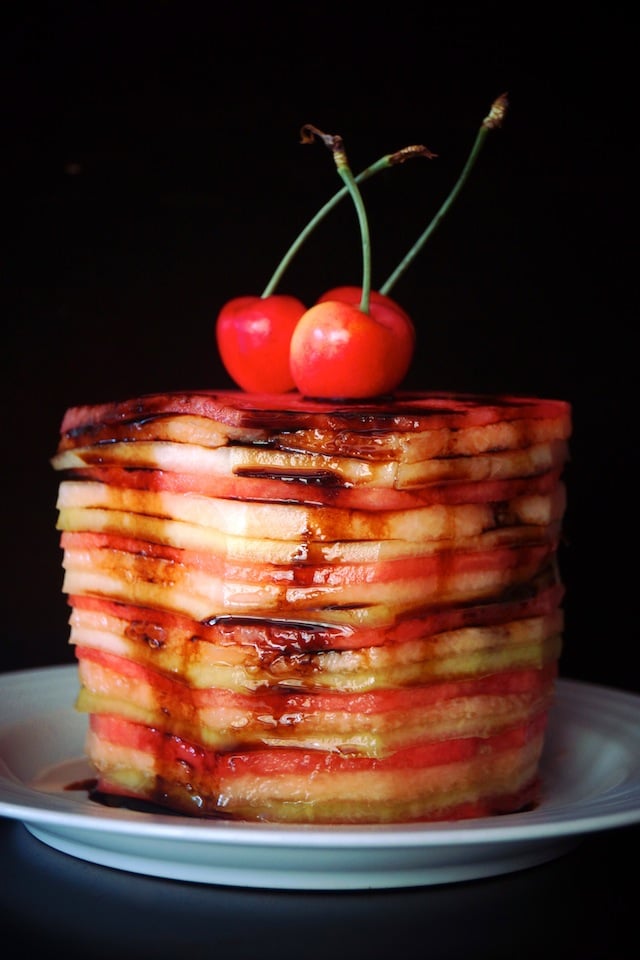 Balsamic Glazed Fresh Melon Cake Recipe
This is one of the most unique watermelon recipes of all. It's the most stunning and delicious fresh melon "cake" that everyone will love — and it's vegan, dairy-free, gluten-free and low-calorie. That must be enough to get you to give it a go. Right!?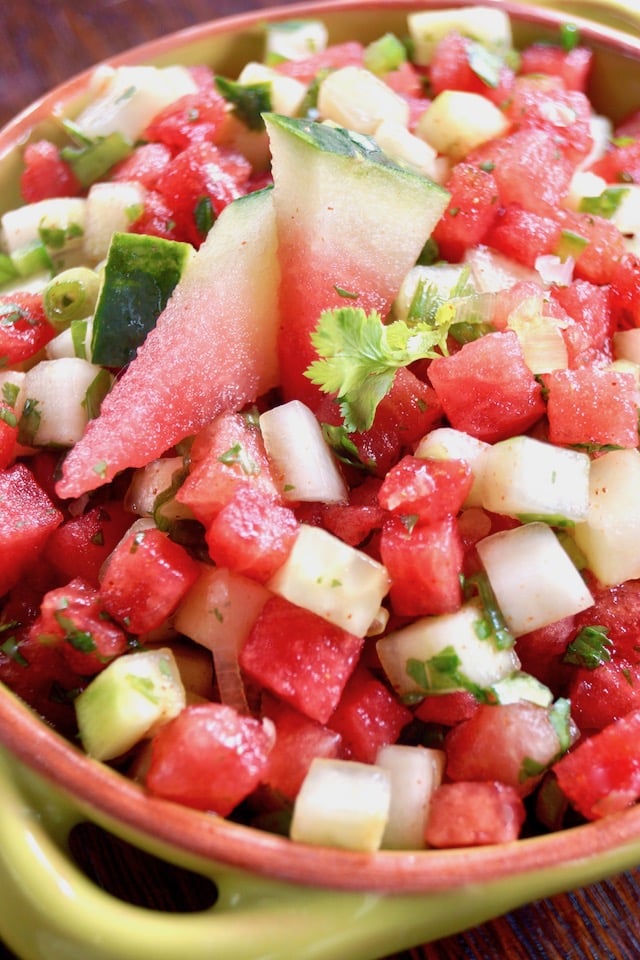 Watermelon-Cucumber Salsa Recipe
This salsa is divine over fish, shellfish, chicken, rice, on a tortilla chip, or even as a light summer side dish! It's refreshing, sweet and a bit spicy.
Grilled Chile-Lime Watermelon Recipe
Add the tangy flavor of a lime, and the spicy flavor of a hot chile, to sweet, juicy watermelon and see what happens!
Enjoy all of these mouth-watering, unique watermelon recipes for summer, or anytime you can get your hands on a sweet, ripe watermelon.
Save