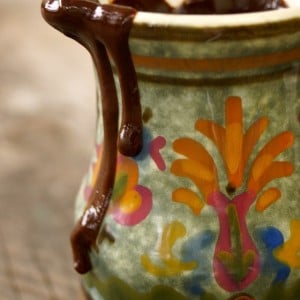 Espresso Chocolate Sauce Recipe
This Espresso Chocolate Sauce Recipe will add a touch of magic to any dessert! The intensity of the flavors will make any chocolate and coffee lover swoon.
*Makes about 1 1/4 cup
Add all of the ingredients except the cream, to a small saucepan.

Place the saucepan over low heat and let the chocolate and butter melt. (You can do this without a double boiler because of the butter -- chocolate alone shouldn't be melted this way.)

Gently stir to blend.

Add the cream and stir once again.

Serve!