This beautiful Snow Pea Shoot Salad with Spicy Pecan Dressing is vegan, gluten-free and dairy-free — and it's the perfect centerpiece for a special event or holiday meal table!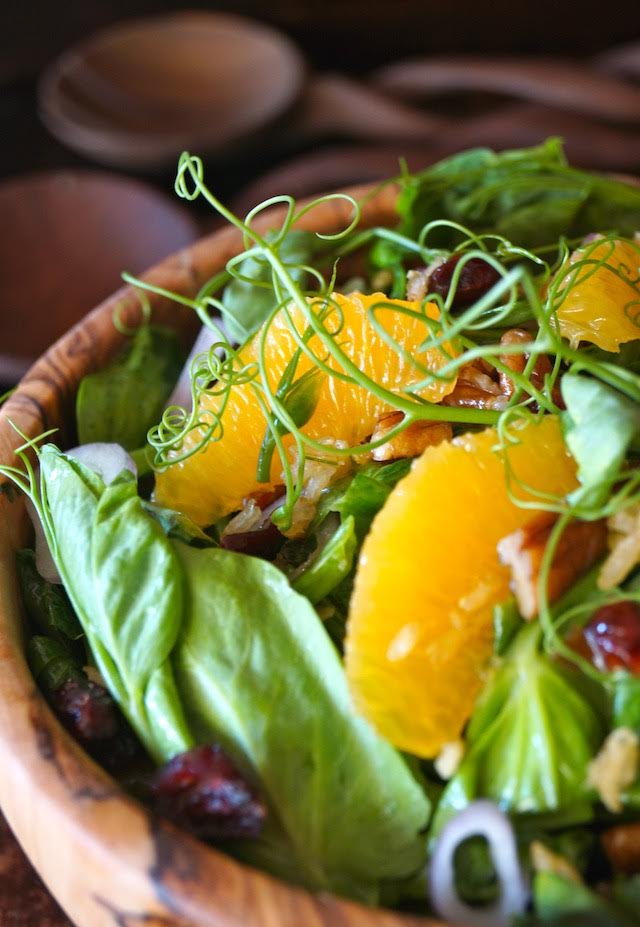 Last week I shared my love of baby bok choy from Jade Asian Greens, and today I'm sharing their Snow Pea Shoots (Dau Miu), which I think are one of the most stunning and interesting greens around.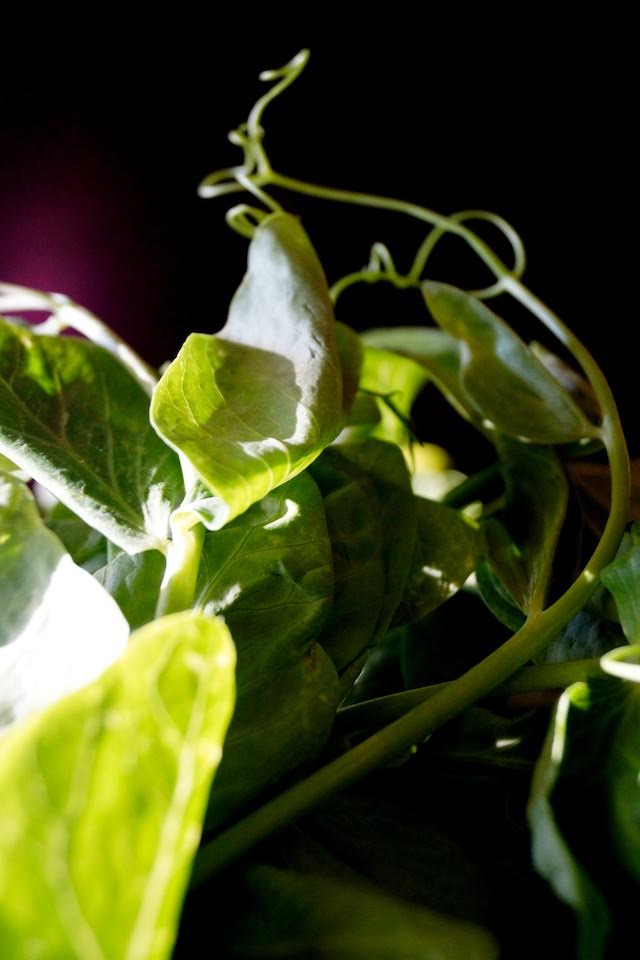 There's no end to the beauty of the delicate, lacy tendrils, and the tender leaves have a delicious flavor that's somewhere between peas and spinach.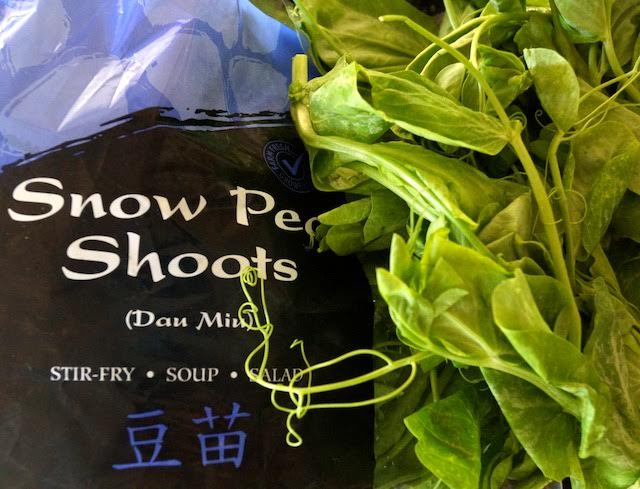 This salad would be so lovely for Easter brunch — as a side, or a main course.
The addition of the crispy rice also makes it hearty enough to stand alone for a scrumptious dinner! And while it looks like something that might take a while to create, you can whip this up within 30 minutes.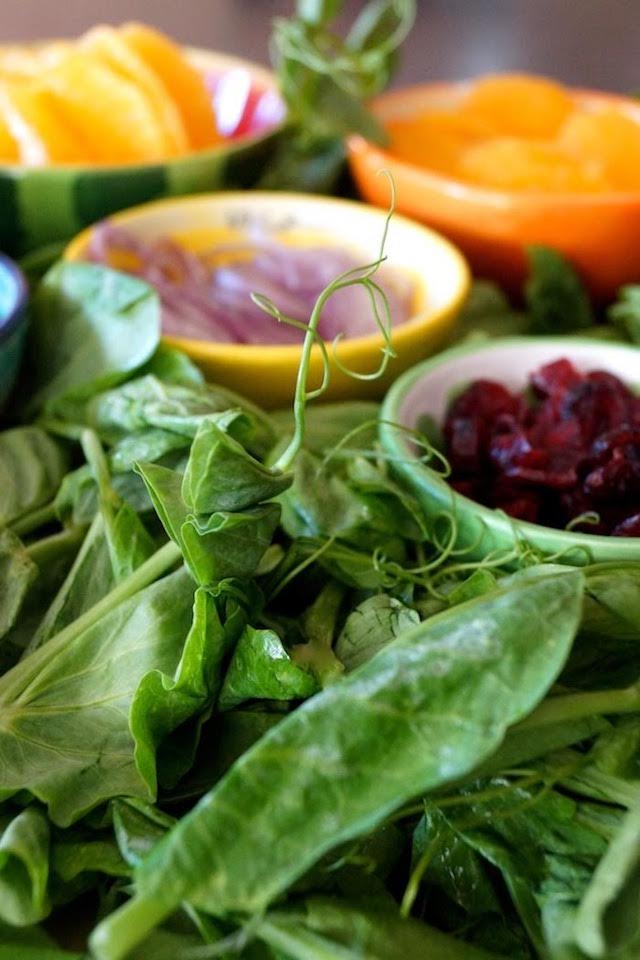 Some of the reasons love recipes with snow pea shoots:
They make any dish beautiful.

Their subtle pea flavor is delicious.

They are packed with antioxidants and vitamins.

They're tasty when eaten raw or cooked.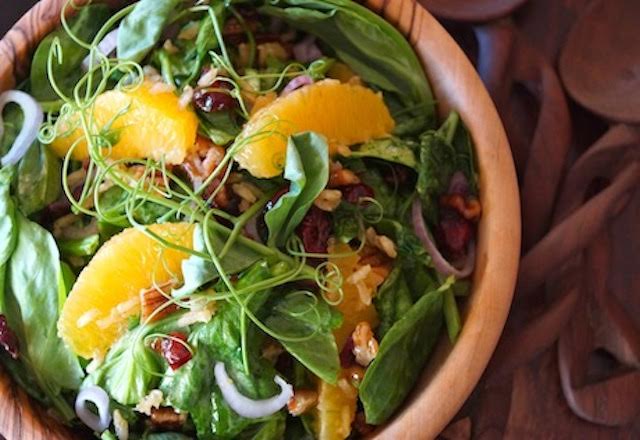 And by the way, the spicy pecan dressing for this snow pea shoot salad is over-the-top, and can be used for other salads too. It's both sweet and spicy with fresh citrus and chili paste. Finely chopped pecans thicken it up a bit, add texture, and a hint of maple flavor.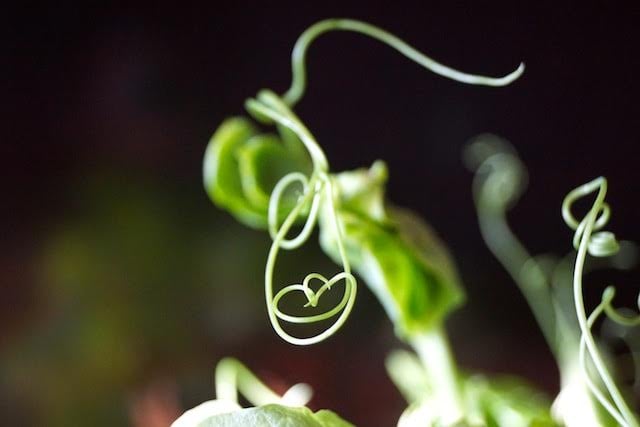 When I'm cooking with these snow pea shoots, I often put a sprig or two, like the one above, in a small vase with a few fresh flowers.
It's gorgeous and brightens up any room!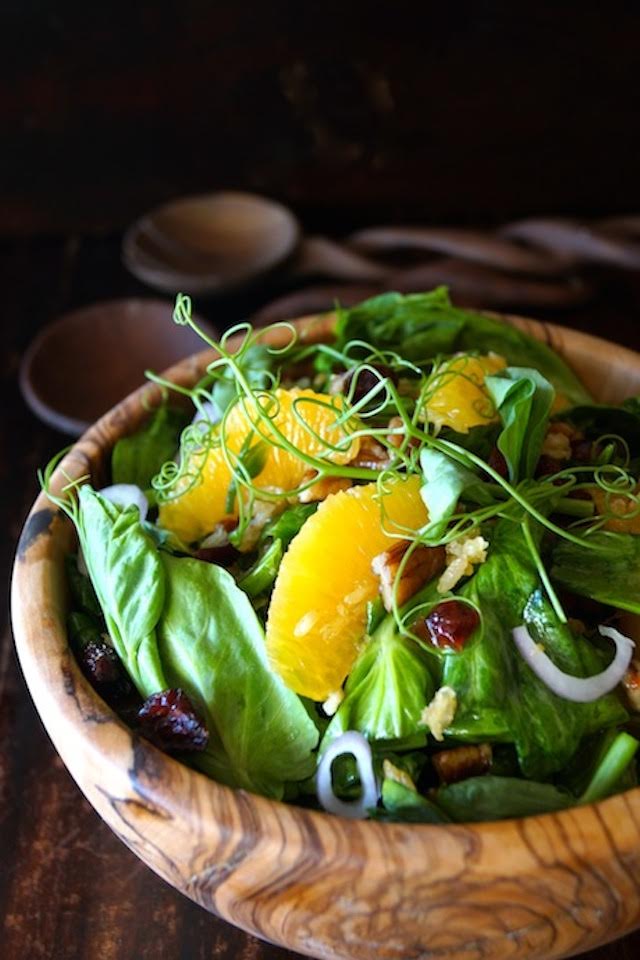 You can get this Snow Pea Shoot-Cranberry Salad Recipe here.
This is just one of many unique ways to use greens from Jade — here are many more recipes to explore.
Want even more delicious ideas for how to use the pea shoots? Get them here on the Best Recipes Using Pea Shoots Pinterest Board. And you can follow Jade on Instagram, Facebook and Twitter.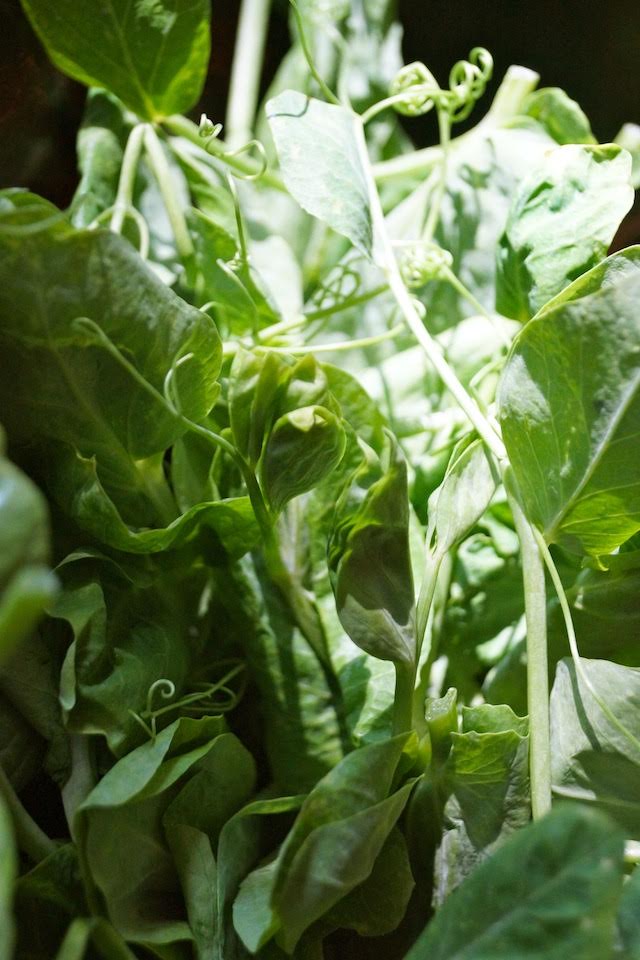 If you think this snow pea shoot salad is pretty, check out how the snow pea shoots dress up this recipe.
*I was compensated for this recipe by Jade Asian Greens. As always, all opinions are my own, and I only work with quality products from brands I love.
Save
Save
Save
Save
Save
Save
Save
Save
Save
Save
Save
Save
Save
Save