Striped Enjoya Pepper recipes are stunning and delicious! They're roasted with fish, layered in caprese, and are the perfect crunch when used as "bread" in a sandwich.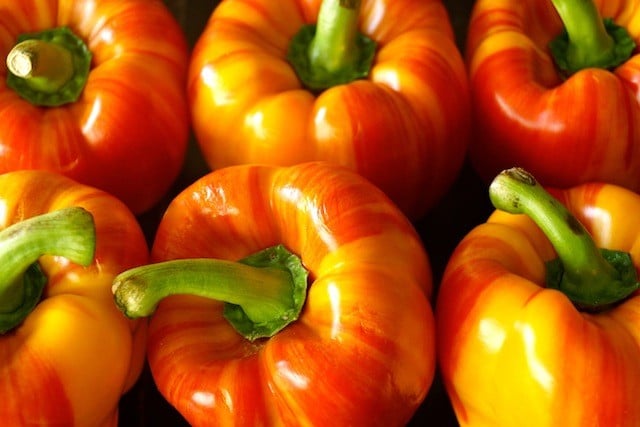 Have you tried an Enjoya pepper yet?

You must!
Have you seen one!? Off the screen, that is?
You should definitely check out when I introduced them here, to see them in all of their glory.
I have been so happy to be working directly with the Enjoya folks from Holland, creating a handful of unique  Enjoya pepper recipes, that are delicious and show off the beauty and unique aesthetic of these peppers.
Where to Buy Enjoya Peppers
I'm happy to report that these gorgeous peppers have become much more available.
Enjoya peppers even hit Trader Joe's Markets! Since entering the U.S. marketplace just a few years ago, these beauties from Holland have mostly been in higher-end grocery stores, so I'm thrilled they'll be more accessible now.
You should be able to find them in the west coast Trader Joe's markets. Just click on "stores" to find a Trader Joe's near you here.
Keep your eyes peeled for them -- they're packaged like this . . .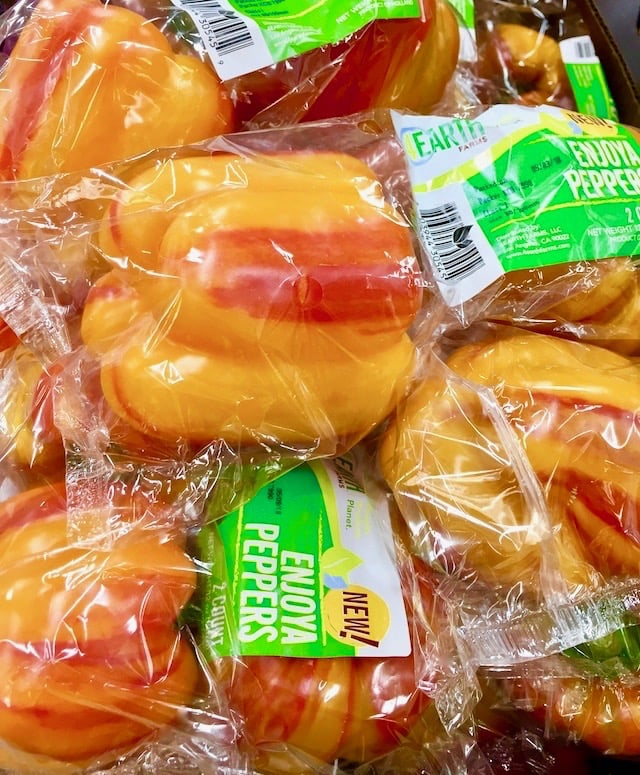 I love, love roasted peppers.
Roasted Enjoya Peppers
And my favorite thing about the Enjoya, is that they retain all of their stunning color and striped pattern, when they're roasted and peeled. In addition, their "meaty" texture isn't lost in this process.
Just look at this . . .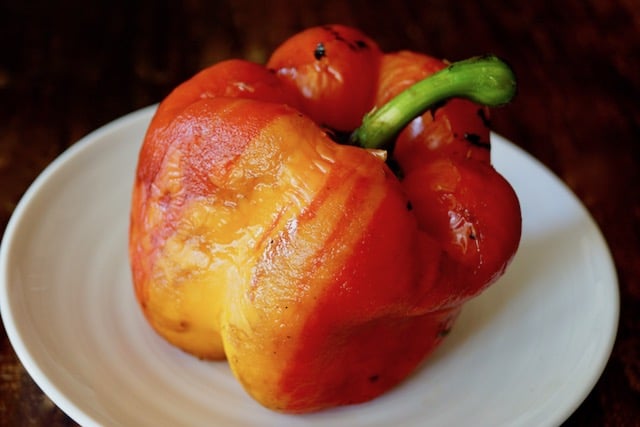 Below are images and links to a handful of my Enjoya pepper recipes.
You can find the descriptions and detailed recipes on the Enjoya site, here -- or click on the recipe titles to jump over. And these are just the tip of the iceberg. 🙂
The Enjoya pepper recipes . . .
  Enjoya-Wrapped Asparagus-with-Lemon-Garlic Cream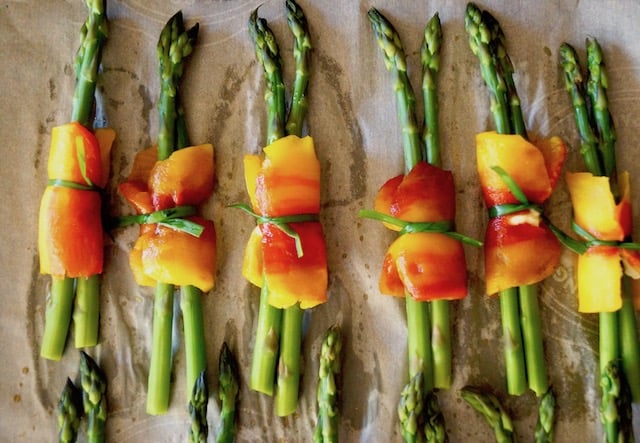 Roasted Enjoya Pepper Caprese with Balsamic Glaze
Roasted Citrus Enjoya Croustades    
 Enjoya-Wrapped Pork Tenderloin with Salami and Provolone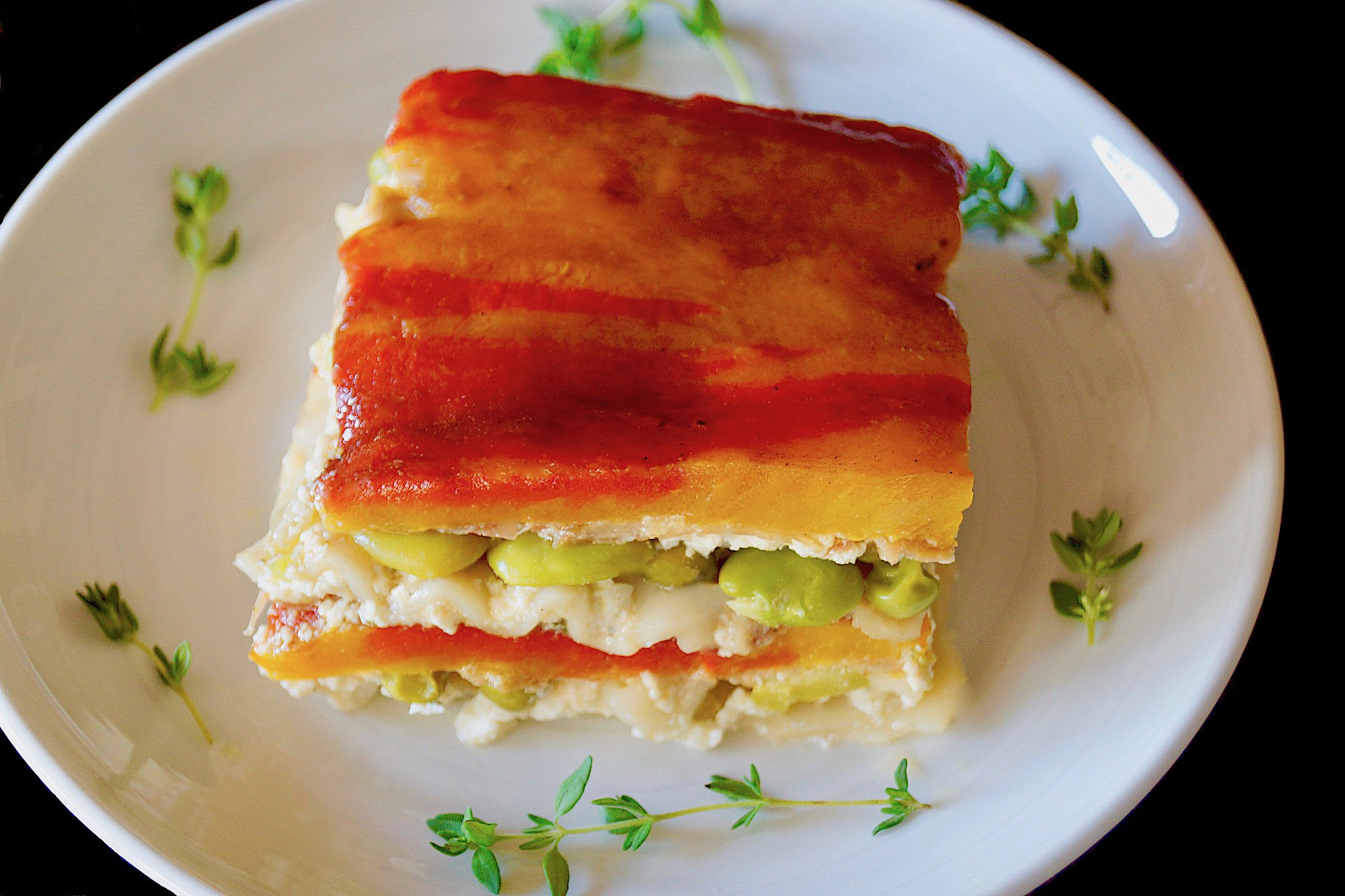 Marinated Enjoya Green Beans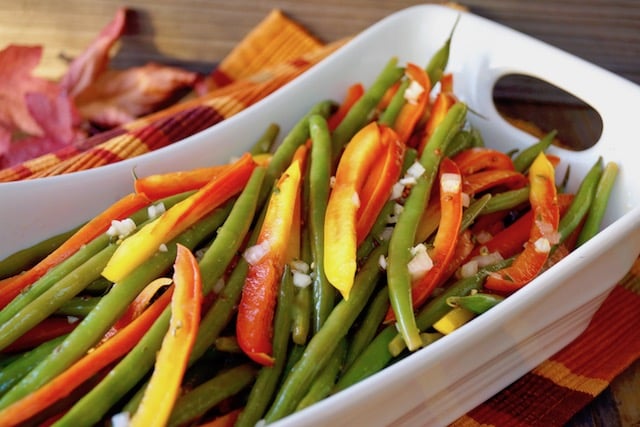 Roasted Enjoya Brussels sprouts with Pancetta
Roasted Enjoya Pepper Wrapped Sole
Enjoya Pepper Antipasto Sandwich
I hope you'll check out these recipes, and remember, Enjoya peppers are also fabulous simply sliced and eaten raw!
If there's not a Trader Joe's near you selling them, you can order them here.  And don't forget to get acquainted with them here.
Enjoy(a)!