What are Enjoya Peppers? Fairly new to the marketplace, Enjoya peppers are stunning and delicious, red and yellow streaked peppers from Holland. Shaped exactly like a bell pepper, they're a bit heavier and sweeter, and maintain both of their colors whether they're raw or cooked.
I could not be more excited to share the incredibly stunning Enjoya Pepper with you today!
My friend Nancy of Melissa's Produce posted a picture of these peppers on Facebook a couple of weeks ago. My jaw dropped when I saw it.
I'd never seen a pepper like this and at first glace it looked like someone had stroked them lightly with a paintbrush. I just had to get my hands on these.
And once I did, I created ten beautiful recipes that feature them.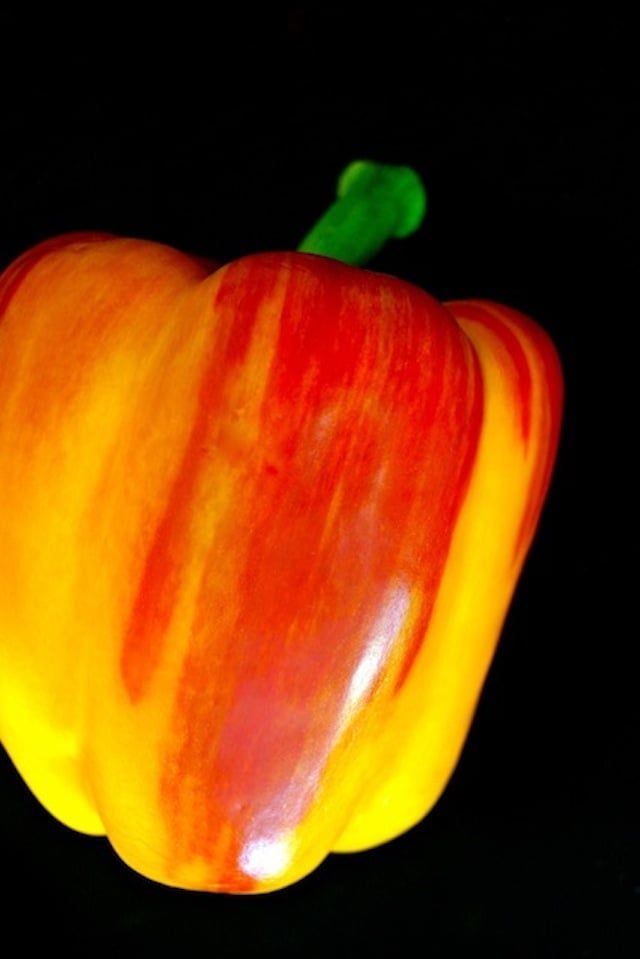 What are Enjoya Peppers?
These beautiful peppers were discovered in 2013 by grower Wilfred van den Berg, in a greenhouse at his nursery in the Netherlands.
They were a gorgeous natural accident.
Just look at that! Are you kidding me?
Like little works of art -- I could decorate a shelf with them, display a bowl of them on the dining room table, or simply set them on the counter to look at. However, they are in fact perishable, so they should be eaten!
What do Enjoya Peppers taste like?
And yes, they are super delicious, though their flavor is not as unique as their appearance. They're sweet, but not super sweet, very crunchy and crisp and a bit juicy.
They are more dense than other peppers, each one weighing about ¾ pound!
And would you look at this cross section! The "stripes" run all the way through the flesh to the seeds.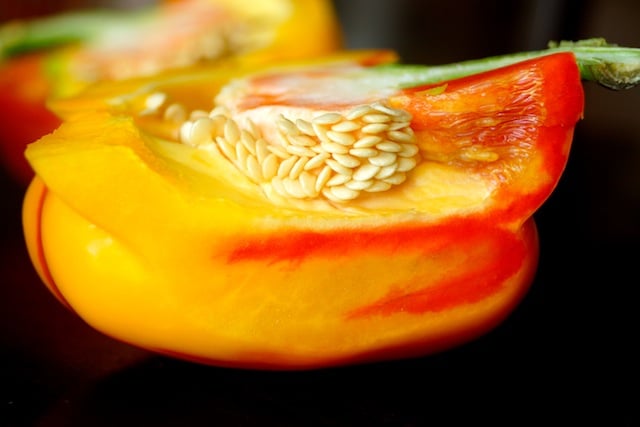 Enjoya Peppers should be treated just like other bell peppers -- they can be chopped and added to salads, roasted, sautéed, puréed, and the list goes on.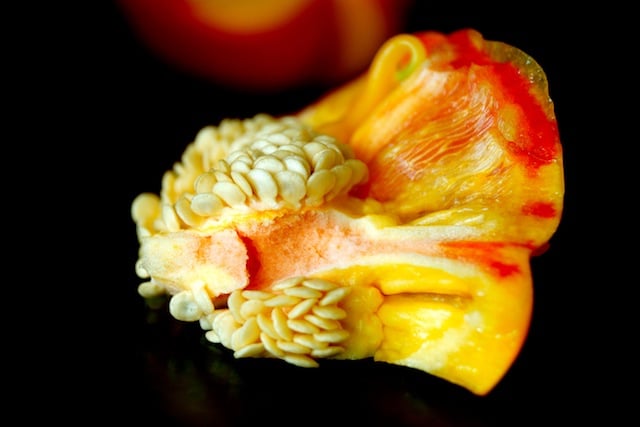 Where to Buy Them
Keep an eye out for these beauties. Very soon Melisss's Produce will be distributing them to Bristol Farms and Gelson's Markets.
If you happen to live in the Netherlands, here are all the locations where you can find Enjoya Peppers. (Hope at least a couple readers are there!) And you should start seeing them at your local grocery stores, too.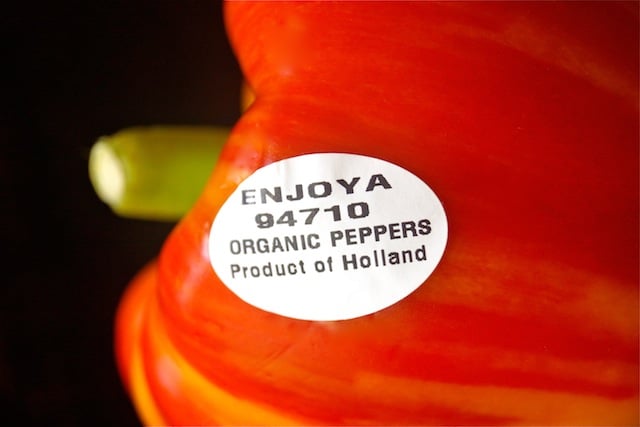 There's more information about the Enjoya Pepper here.
Enjoy(a)!
And check out this awesome recipe (pictured below), and a few more recipes made with Enjoyas Peppers here. They are delicious in all sorts of recipes!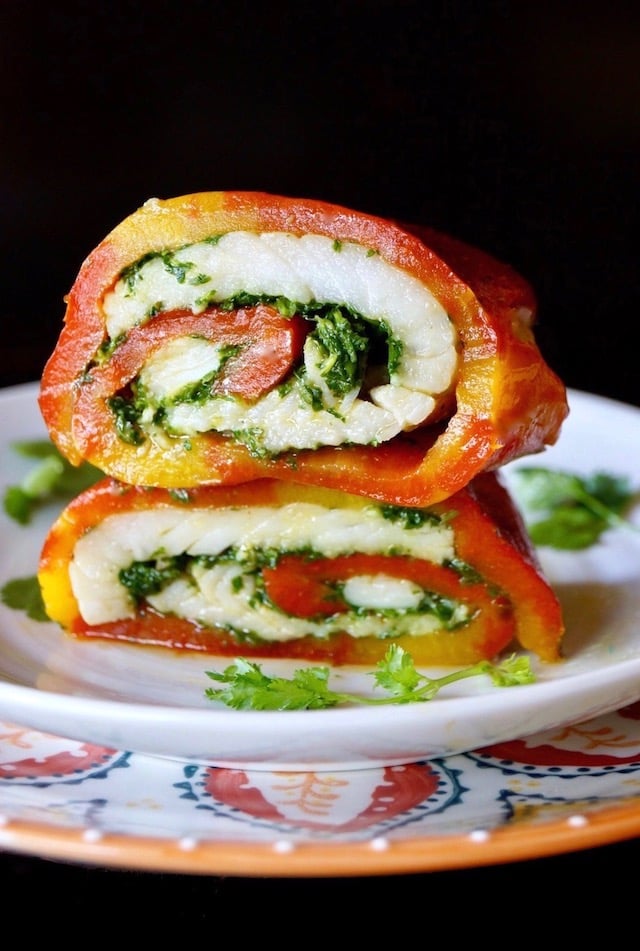 Let's Review
Enjoya were discovered in a greenhouse by accident.
They're from Holland and were discovered in 2013.
A gorgeous pepper streaked with bright red and yellow.
They are sweet, heavy, and bell pepper-shaped.
Enjoyas are quite versatile and can be used raw or cooked, in

all sorts of recipes

.
Save
Save