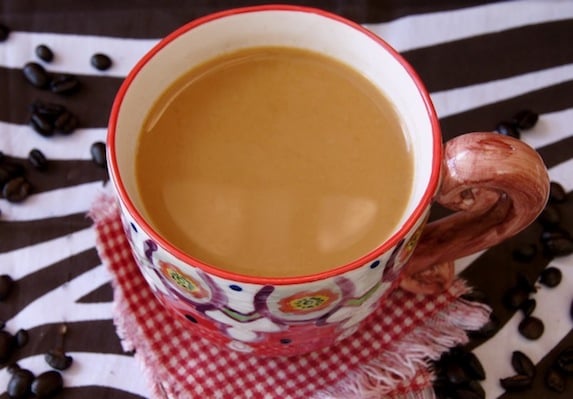 I simply love a good cup of coffee. I love the flavor and adore the ritual of it.  Coffee is a big part of my day . . .  and not just because it helps wake me up, either.
What's your perfect cup of coffee?
Is it at home? At a café?
Is if full of cream? Sugar?  Both?
Is it hot? On ice?
Is it in a ceramic mug?  Or do you fill a thermos with it and take it on-the-go?
I want to know!  Really, I do!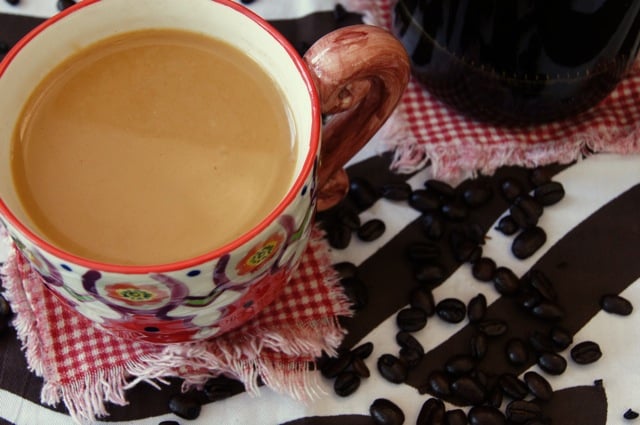 My perfect cup of coffee:
Let's start with the basics. . . it's caffeinated.
The coffee beans are high quality, dark roast, and freshly ground.
The coffee is brewed in a French press.
I like it strong. I never measure, but I use roughly 1-1/2 tablespoons coffee grounds per 6-ounces of water.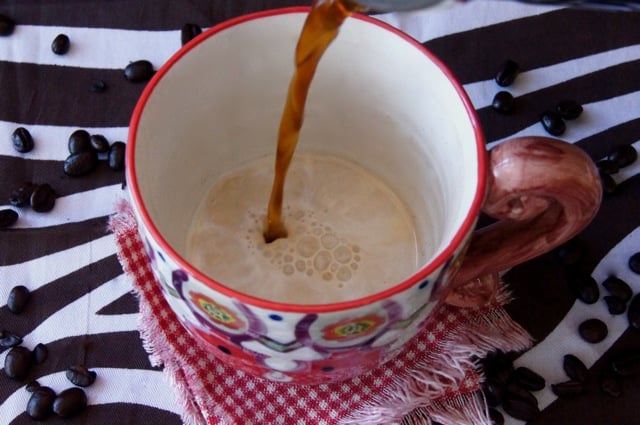 It's about 20/80, half and half to coffee.  I never use a spoon.  I pour the half and half in the mug first.  Then I add the hot coffee to the half and half.  The pour mixes it perfectly.  It's beautiful!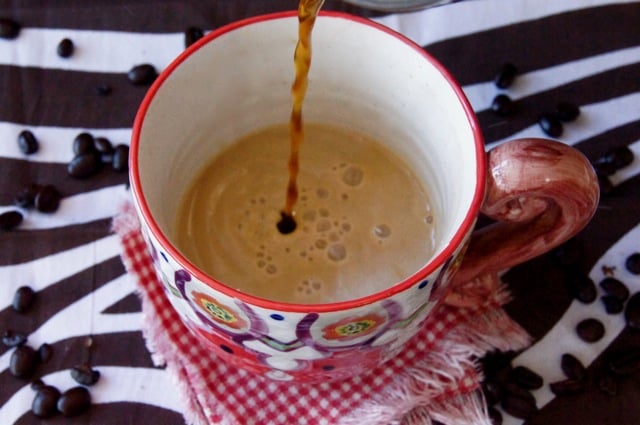 No sugar and never any artificial sweeteners.
It must be very hot!
My perfect cup of coffee comes in a pretty ceramic mug with a fairly thick, smooth lip.  This really makes a difference to me.
It's not just for breakfast or brunch. My perfect cup of coffee can be from morning through the afternoon.
And while I think I make a mean, super yummy cup of coffee, sometimes my perfect cup is while I'm out and about.  Ideally with a good friend, on their sofa, chatting.
Coffee is also lovely while sitting on an outside deck with a pretty view on a cool day.  Oh, and while I'm drinking it, I'm wearing a super warm, soft sweater.   Just like the commercial.  You've seen that one, right?
One more thing, my perfect cup of coffee is accompanied by a cookie. Granola Chocolate Chip or Cafe´Con Leche Chocolate Chunk!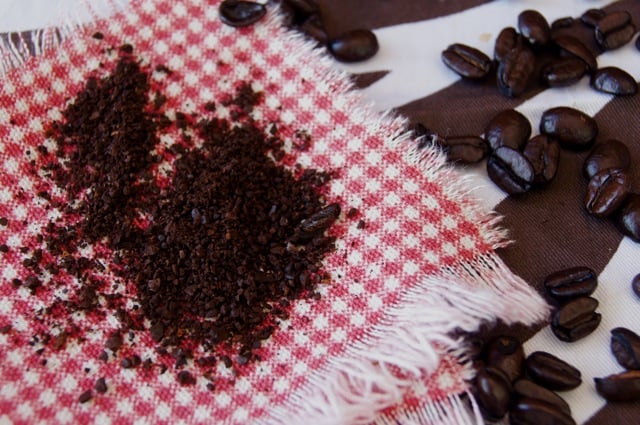 How to Make Coffee in a French Press
Preheat your press by filling it with very hot water.
Grind your coffee beans.  They should be ground medium to coarse.
Pour out the hot water from the press.
Add the ground beans.
Fill the press to the desired level with almost boiling water. (Bring your water to a boil in a kettle, then let it sit for a minute or so.)
Gently stir.
Cover with the lid, but do not press yet.
Press after waiting about 4 minutes.
It's ready!