Coffee ice cubes will make any cold coffee drink even better. They'll add a creamy and rich sweetness that's undeniably delicious. A drink made with these ice cubes is a perfect treat for a warm or hot summer day.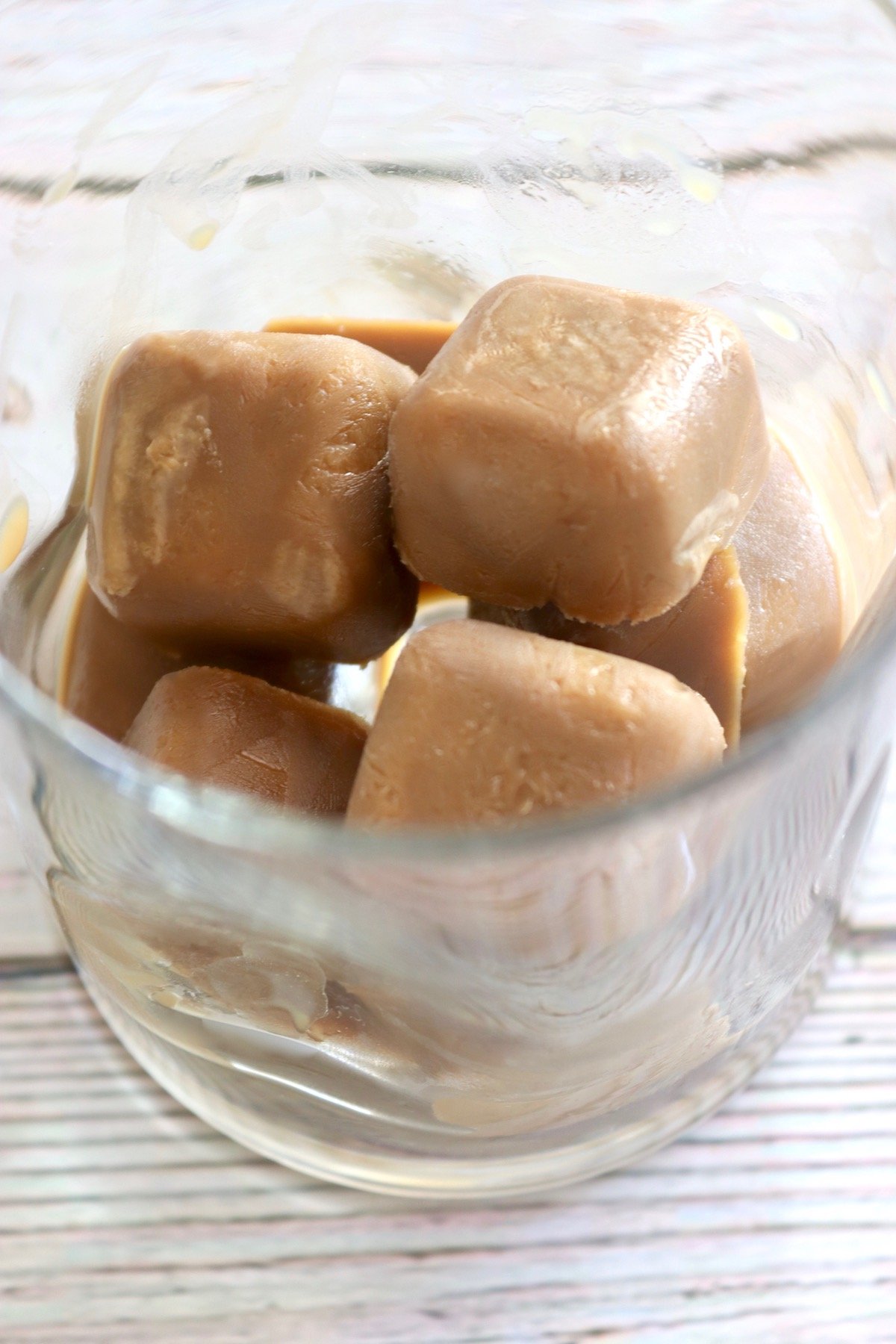 Ever had an iced coffee that starts to taste watery about halfway thorough, as the ice melts?
As coffee lovers, we don't like it when that happens. 😉
When you add coffee ice cubes to your coffee, the flavor will never become weaker. And when you add sweet and creamy coffee ice cubes, it becomes like a dessert.
I liken it to a Red Eye coffee drink (sometimes called Hammerhead), which is brewed coffee with a shot or two of espresso poured on top. A Red Eye made with these coffee ice cubes is in the same vein, but different because it's served cold, and that you're also adding milk and sugar.
Ingredients
---
(The ingredients are the same for my Creamy Coffee Popsicles.)
instant espresso powder (Espresso

powder is made from darkly roasted coffee beans.)

sweetened condensed milk
milk (whole, low-fat or non-fat)
How to Make Creamy Coffee Ice Cubes?
---
(More detailed instructions are in the recipe card below.)
- In a large pitcher (or bowl), combine espresso powder with sweetened condensed milk and regular milk. Whisk until smooth.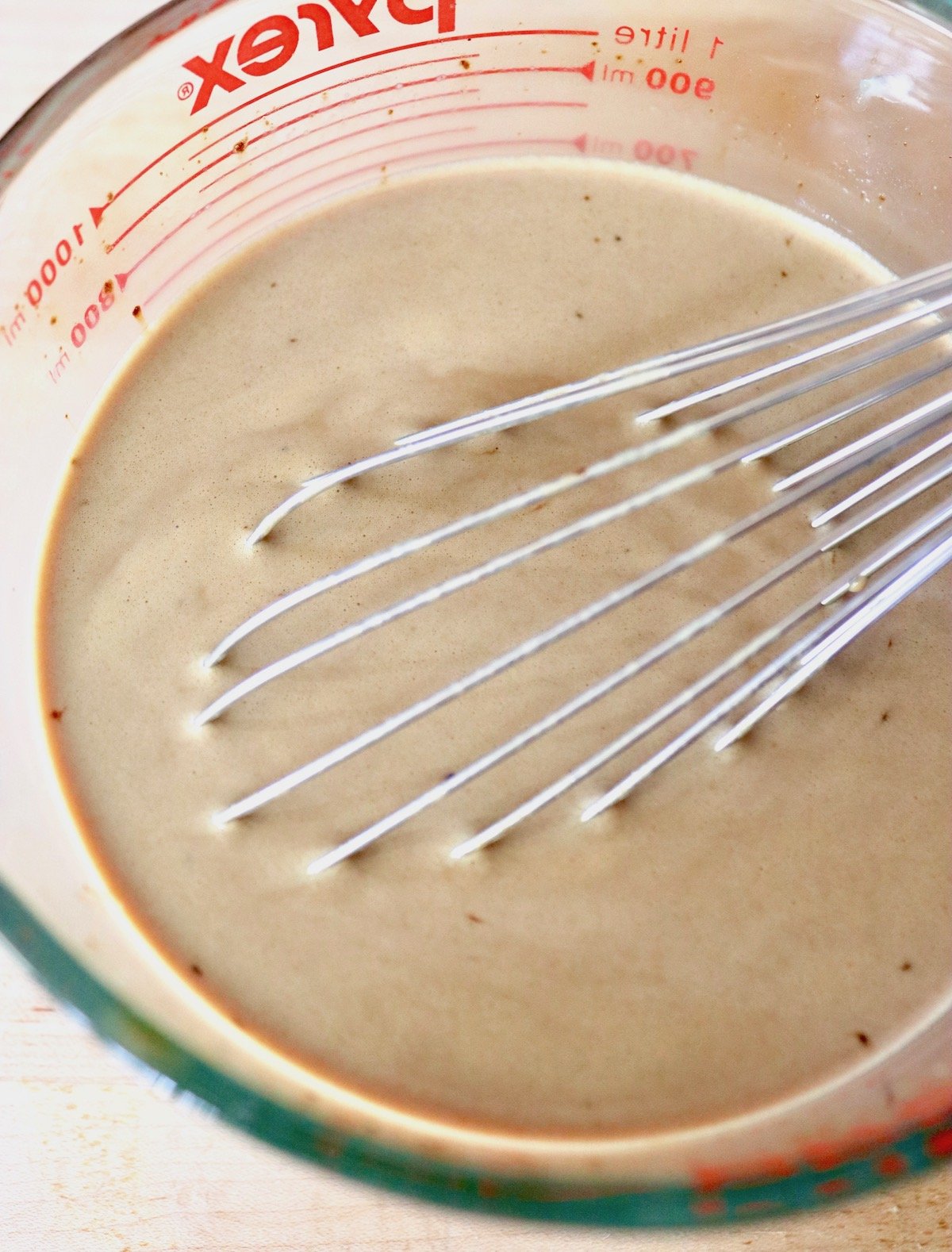 - Fill about 1½ standard ice cube trays with the coffee mixture. Standard ice cube trays usually make 16 (1-ounce) ice cubes.
- Freeze them for at least 6 hours, and ideally overnight.
Recipe Tips and Substitutions
---
My favorite instant espresso is

Medaglia D'Oro

. You can almost always find this (or other brands) at a large grocery store. If you can't find it, you can substitute it with instant coffee, but use about 50% more so the flavor is as strong as the espresso powder.
I've made these with both low-fat and non-fat milk, and both work well, so choose what you like.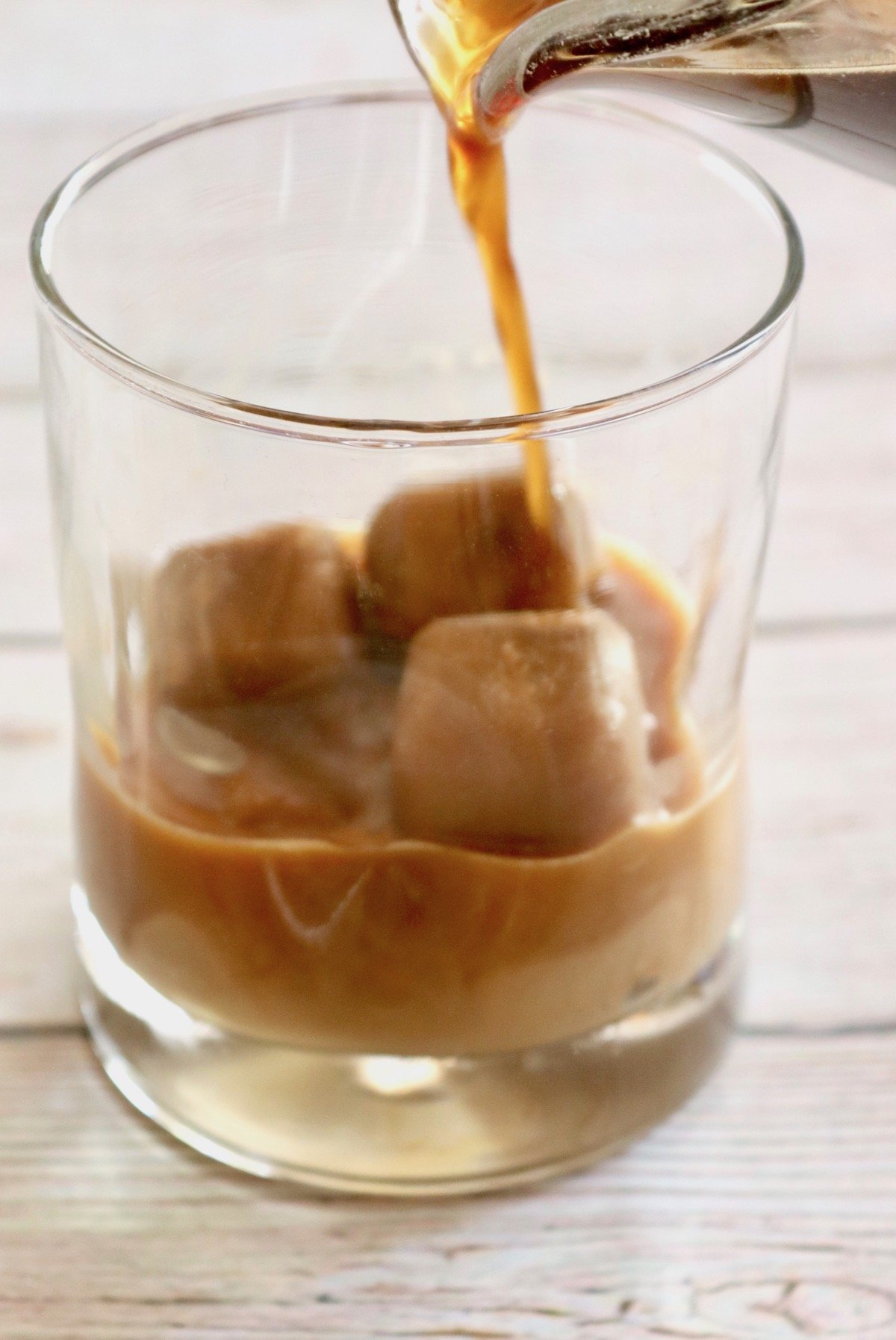 I love having the coffee ice cubes at the ready for a hot day when I want a perfect iced coffee (or Red Eye coffee drink).
Serving iced coffee with these is super fun for casual entertaining. I hope you'll love them as much as I do!
More dessert recipes with coffee:
Creamy and Sweet Coffee Ice Cubes
Coffee ice cubes will make any cold coffee drink even better. They'll add a creamy and rich sweetness that's undeniably delicious. *Please note that all but 5 minutes of the prep time is inactive, freezing time.
Instructions
n a medium-sized mixing bowl or large pitcher (at least 1 quart), whisk the sweetened condensed milk with the milk and espresso powder.

Divide the mixture among between about 1½ standard-sized ice cube trays and freeze until solid, about 6 hours, and ideally overnight.
NOTES
Calorie count is only an estimate.
NUTRITION
Have you tried this recipe?
I'd love to see it on Instagram! Tag me at @cookingontheweekends or leave a comment & rating below.