Once you try these Mesquite Cheddar Muffins, you'll wish you had them around all the time. They're as deliciously flavorful as they sound. I've been loving mesquite flour recipes and this one is a total hit!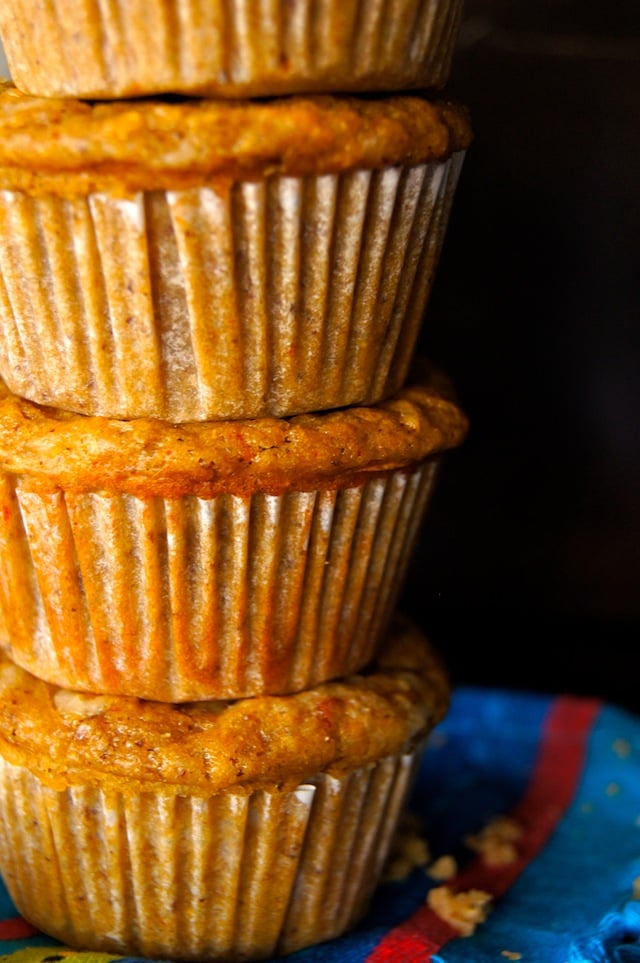 Have you ever used, or heard of Mesquite Flour?
I hadn't until a couple of months ago when a fantastic food blogger, David of Cocoa and Lavender, sent me a bag to sample. David lives in Arizona, where mesquite flour is readily available.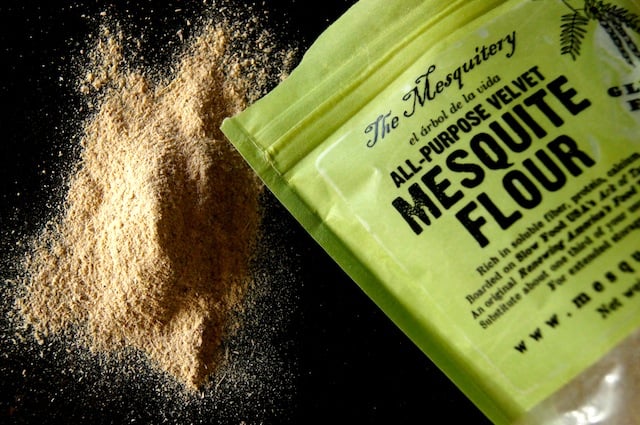 What is Mesquite Flour?
Mesquite trees grow throughout Mexico, and in the Sonoran desert, which covers about two-thirds of southern Arizona. Mesquite flour is made by drying and grinding the

pods of the Mesquite tree

.

Here

is what the tree looks like.
The flour,

which can be used in a wide variety of recipes,

is not only delicious, but it's an excellent source of calcium and magnesium as well, and is higher in protein than most conventional grain flours.

The flavor is slightly nutty and imparts subtle notes of cinnamon, molasses, and caramel.

Mesquite flour is also naturally gluten free (though this recipe is not).
Beautiful, isn't it?
I'm grateful I was introduced me to this flour, since I love learning about new and interesting ingredients. This has become one of my favorites.
I'm so happy with these Mesquite Cheddar Muffins and can't wait to try more mesquite flour recipes.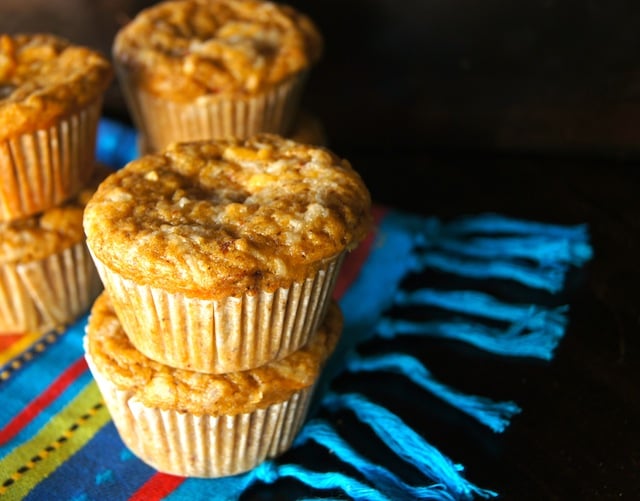 Potatoes happen to blend perfectly with the sweet, earthy, smoky mesquite flour.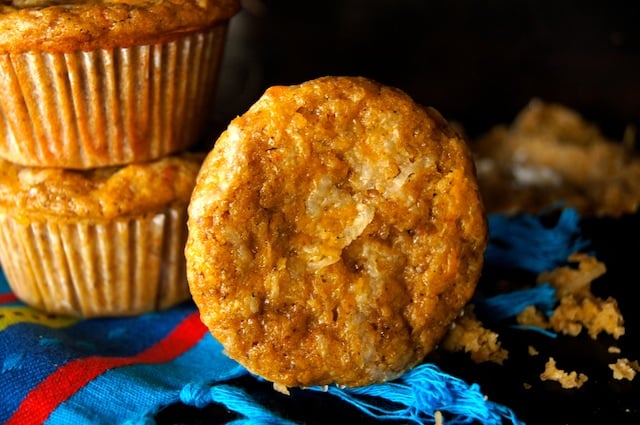 These Mesquite Cheddar Muffins are truly a treat, and can fit into any meal.
What to Serve with Them
They're delicious with a bold cup of coffee in the morning, alongside a steaming bowl of chili at noon, excellent with grilled steak in the evening, and as a yummy late-night snack.
The possibilities are endless!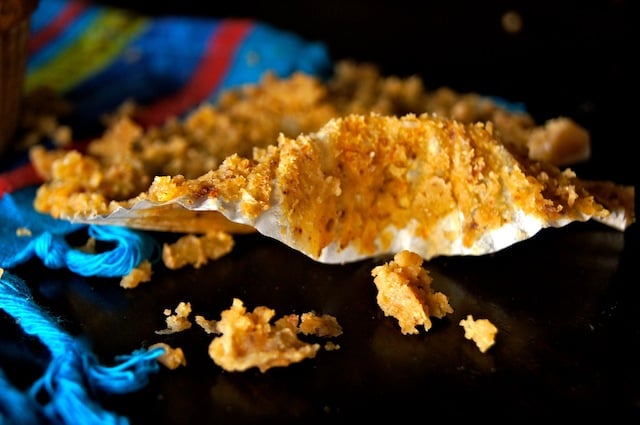 You can purchase Mesquite flour here.
In addition to sending fabulous ingredients in the mail, David writes one of my favorite food blogs, so I hope you'll check out Cocoa and Lavender.
More delicious mesquite flour recipes:
Enjoy!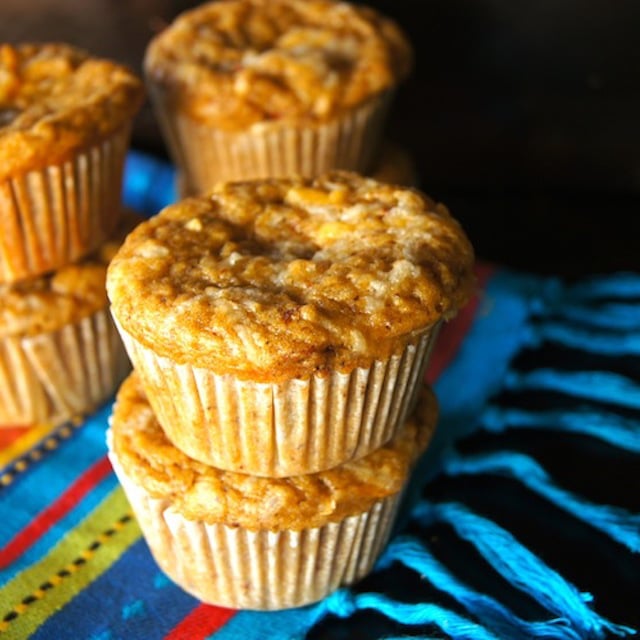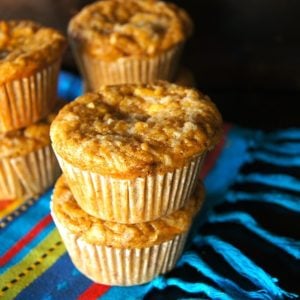 Mesquite Chipotle-Cheddar Potato Muffin Recipe
Once you try these muffins, you'll wish you had them around all the time! They're as deliciously flavorful as they sound.

Ingredients
¾

cup

all-purpose flour

¼

cup

mesquite flour

1½

tablespoons

golden brown sugar

1

teaspoon

baking powder

½

teaspoon

baking soda

¾

teaspoon

salt

1

large

egg

¾

cup

milk

¼

cup

plain yogurt

1

tablespoon

chipotle chiles in adobo sauce,

finely chopped

about ½

pound

Idaho Russet potato,

washed and dried

½

cup

mild cheddar cheese

finely grated, divided

¼

cup

unsalted butter,

melted and cooled to room temperature
Instructions
Make the batter with everything except cheese and potato. In a large mixing bowl, combine the all-purpose flour with the mesquite flour, brown sugar, baking powder, baking soda and salt. Be sure everything is evenly blended together. Set aside.

In another large bowl, use a whisk to lightly whip the egg. Then add the milk, yogurt and chipotles, and stir to blend.

Make a well in the center of the dry ingredients. Slowly pour the wet ingredients in the well and mix just until you no longer see dry spots.

Grate potato. You will need 1 cup of grated potato. Grate the potato finely and then use your hands to squeeze out any excess liquid.

Add potato and cheese. Fold the grated potato, ¼ cup of the cheese and the melted butter into the batter and then use a large spoon or ice cream scoop, to add the batter to the paper cup lined muffin pan, filling each one about ¾ the way up. Sprinkle the remaining ¼ cup of cheese evenly among the muffins.

Bake. Bake in the preheated 350°F oven until the muffins are golden brown and no longer jiggle, 20 to 30 minutes.
NOTES
Though mesquite flour is gluten-free, I find that without blending it with another flour, it's too strong. In the near future I'll be experimenting mixing it with other gluten-free flours.
Calorie count is only an estimate.
NUTRITION
Have you tried this recipe?
I'd love to see it on Instagram! Tag me at @cookingontheweekends or leave a comment & rating below.
Cooking On The Weekends is a participant in the Amazon Services LLC Associates Program, an affiliate advertising program designed to provide a means for sites to earn advertising fees by advertising and linking to Amazon.com.