Creamy, rich and smooth like hummus, this dip is full of earthy, warm flavors and is perfect for fall.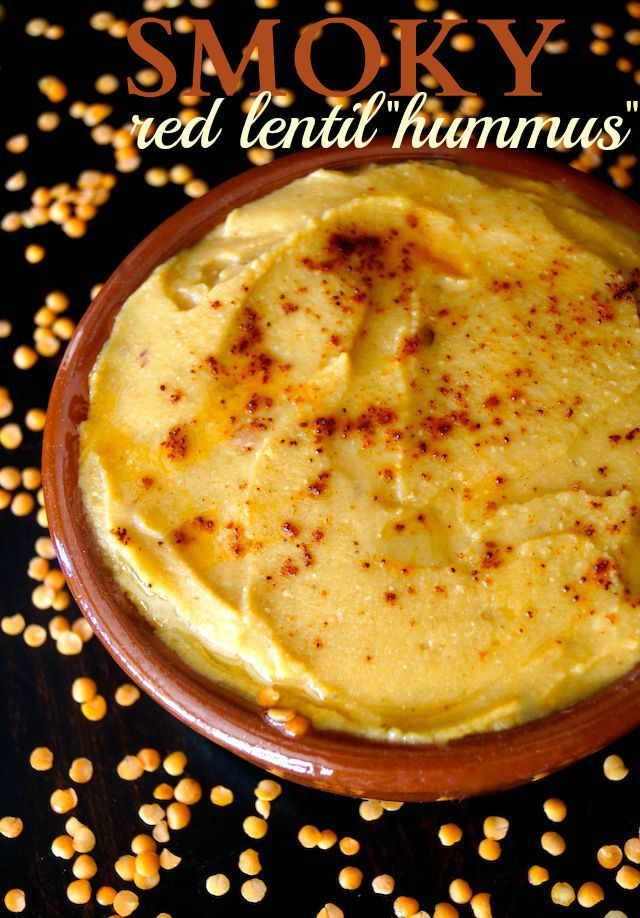 Where I live in Los Angeles — the Santa Monica mountains are on one side of me and the ocean is on the other.  I know I'm fortunate to be surrounded by all of this beauty.  Yesterday we spent the afternoon at the beach in and out of the waves, and today — like most — is beautiful and sunny.
It would make sense to have light salads, grilled burgers, and frozen desserts on the menu almost daily here.  While I truly appreciate all of it, and really love those foods, I'm in the mood for fall!   I want earth tones and Maple leaves, puréed pumpkin and roasted root vegetables, warm sweaters and cozy Ugg boots!  As I look out at the bright blue sky, I'm feeling guilty for this — but I guess the grass is always greener, right?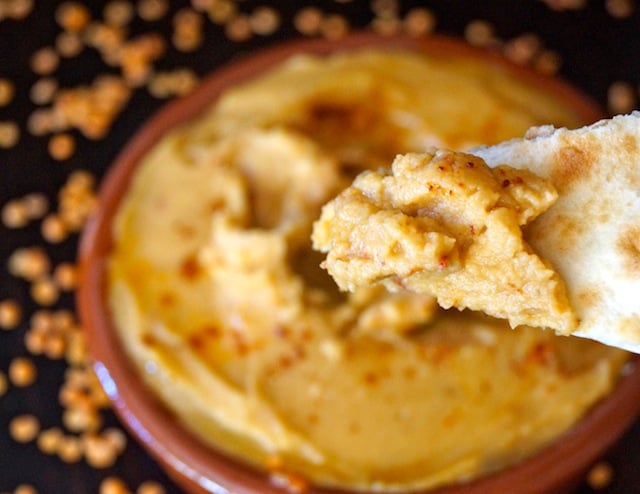 This recipe is somewhere in between — it tastes like fall, but can function well in the summer and on warmer days. It's perfect for dipping fresh, raw vegetables or chips at a BBQ, while the flavors are earthy and warming, which is perfect for fall.
This lentil deliciousness is an excellent appetizer and is also lovely spread on a burger, mixed into a chicken salad, and if you thin it with extra virgin olive oil (just to the desired consistency), you've got a tasty, creamy salad dressing.
Enjoy it any which way you'd like.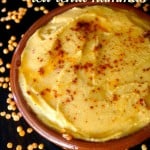 Smoky Red Lentil "Hummus" Recipe
Makes approximately 4 cups
Ingredients
1

tablespoon

olive oil

1

tablespoon

roughly chopped chipotles in adobo sauce

2

teaspoons

minced garlic

1

teaspoon

smoked paprika

1¼

teaspoon

sea salt

divided

2

cups

dry

split red lentils

4

cups

water

½

teaspoon

honey

1

tablespoon

extra virgin olive oil
Instructions
Add the olive oil to a medium-sized, heavy-bottomed sauce pan.

Add the chipotles, garlic, paprika and ¼ teaspoon of the salt to the oil and mix.

Then add in the dry lentils and mix to coat them well. Pour the water over the lentils and mix until everything is well blended.

Bring to a boil, turn the heat to low, cover, and simmer just until all of the liquid has been absorbed, about 15 minutes.

Remove from the stove and let it cool for about 30 minutes.

Add the mixture to a food processor fitted with the blade attachment -- or a powerful blender -- and blend until smooth, about 20 seconds.

Mix in the extra virgin olive oil, honey and remaining teaspoon of salt.

Let it cool to room temperature and then store in an airtight container in the refrigerator until you're ready to use it.
Recipe Notes
I like this best served at room temperature, but it's also good cooled and slightly warm.
Save