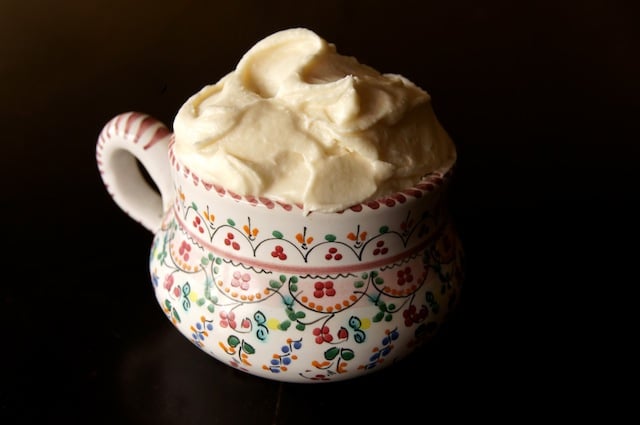 Are you a frosting person?  Or a cake person?
I'm both, but when it comes down to it, I'm disappointed if I'm given a frosting-less slice of cake — or a slice with too much cake and not enough frosting.
To be totally honest, I'm the one who might have left the plate with cake remnants and missing layers of frosting.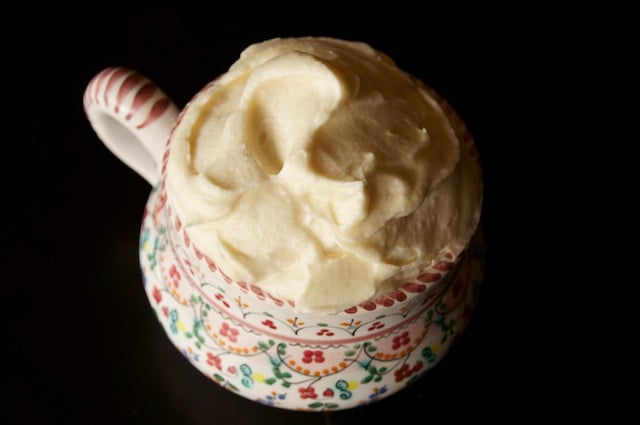 This buttercream is as smooth as velvet and will absolutely melt in your mouth!
Make it today!   Please note that it will only take you about 5 minutes, and  you'll need it, along with your roasted beets (about 2 large beets, to be exact), for the Raspberry-Beet Valentine's Day Cupcake Recipe we'll be making in a few days.
Here's a peak . . .
And keep this recipe on hand.  I use it for every cake or cupcake I make, simply adding different flavors when I want to change it up.
The possibilities are endless.  (You might even simply try it on its own — with a spoon!)
Enjoy!

Buttercream Recipe
Makes about 4 cups
Ingredients
2 sticks unsalted butter, softened to room temperature
6 cups powdered sugar
½ cup half and half
1 tablespoon vanilla
Instructions
Place butter in a very large mixing bowl, and add about half of the powdered sugar.
Use an electric mixer (or heavy wooden spoon) to mix until smooth.
Add the remaining sugar and blend until smooth.
Pour in the half and half and vanilla and beat for about 30 seconds -- it should be very smooth and spreadable.
At this point you can add color if desired.
Notes
If you want to add different flavors to the buttercream, you should add them along with the first round of powdered sugar.
Save