Spaghetti Squash is a fascinating, delicious and versatile winter vegetable.  It may seem daunting to learn how to cook Spaghetti squash, but after reading this step-by-step guide, you'll see how easy it is.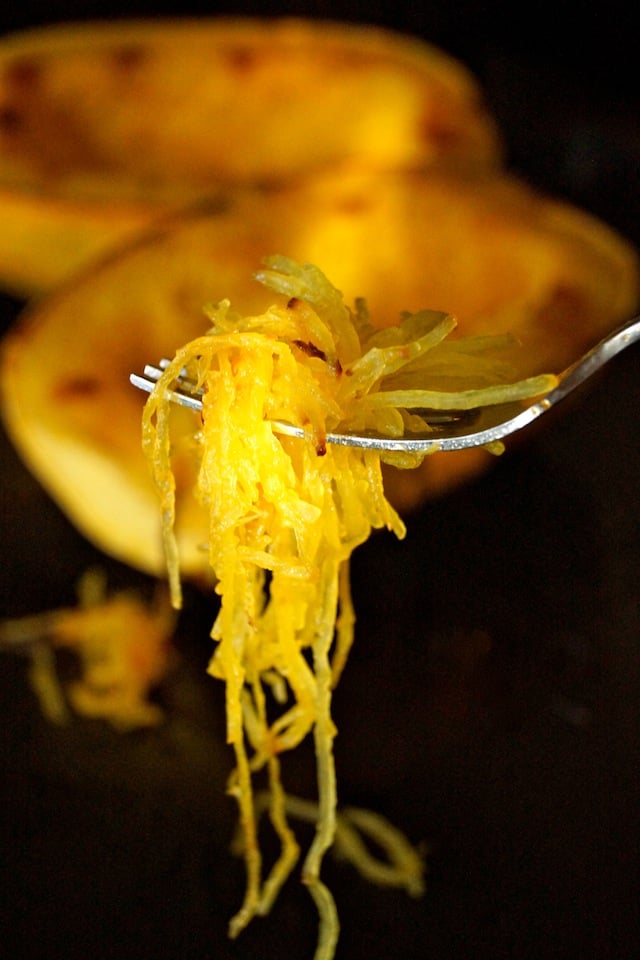 Put away your Spiralizer, my friends!  This variety of winter squash is naturally spiralized — when it's cooked, the flesh loosens and  has a texture and appearance like that of spaghetti.
While you can certainly serve Spaghetti Squash as a gluten-free spaghetti substitute, do not think it's actually at all the same thing.  It's simply squash that's shaped like spaghetti.  And that's what it tastes like – squash!  While nothing like a glutenous noodle, its texture is quite lovely — soft with a slight crunch.  It's on the bland side, making it ideal for talking on big flavors.  I just love it with a hearty sauce and in fact, later this week, I'm sharing my recipe for Spaghetti Squash with Sun-Dried Tomato Spinach Pesto. (Stay tuned!)
I think this is one of those foods, much like a pear cactus or a cherimoya, that would be very daunting to deal with if you haven't ever eaten one, or cooked one before.  Which is of course why I put together this easy-to-follow photographic guide.  And as it turns out, it's super easy!
Off we go . . .
These directions are for an approximately 3-pound squash.
Step 1:  Preheat the oven to 400 degrees F, and adjust a rack to the center.
Step 2:  Cut about an inch off of the stem end of the squash.
Step 3:  Place the squash on the base you've just made and use a large Chef's knife to slice down the center, vertically.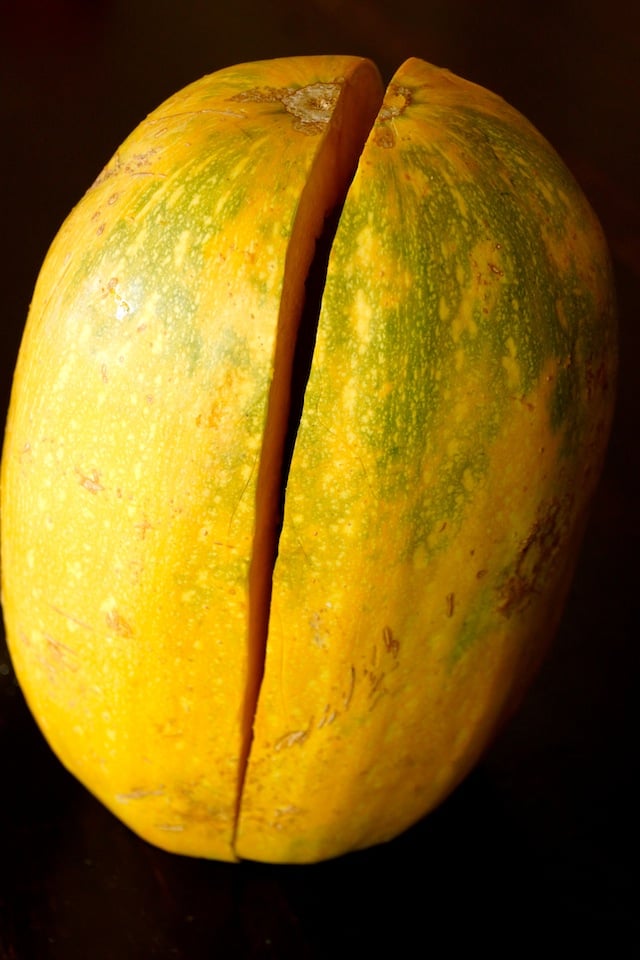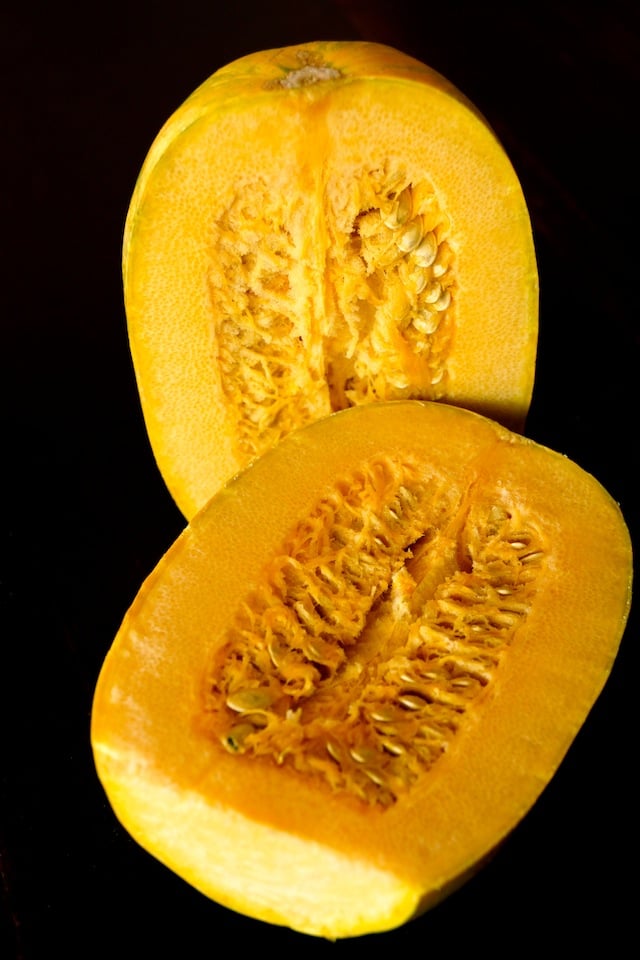 Step 4: Use a metal spoon to gently scrape out the seeds from both halves.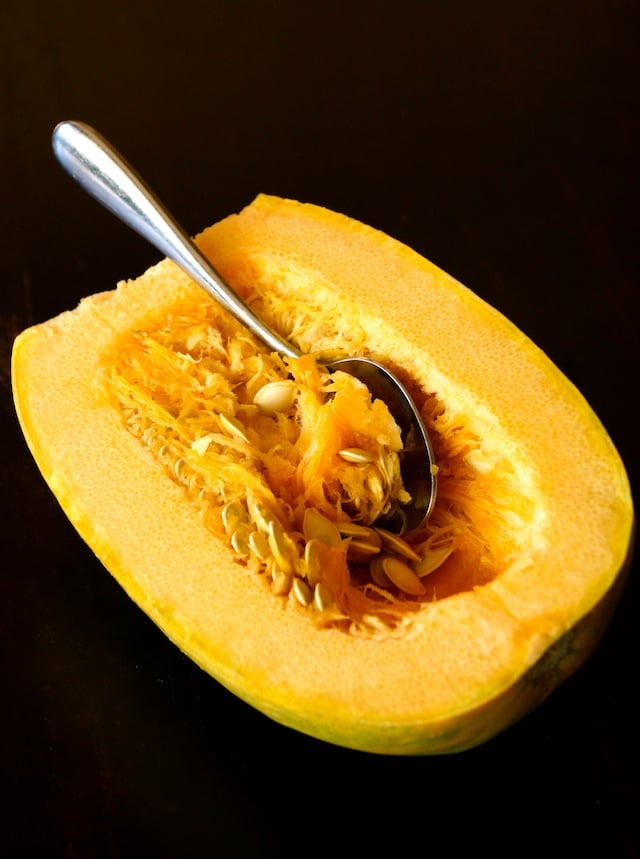 Do not worry about the stringy insides left from the seeds.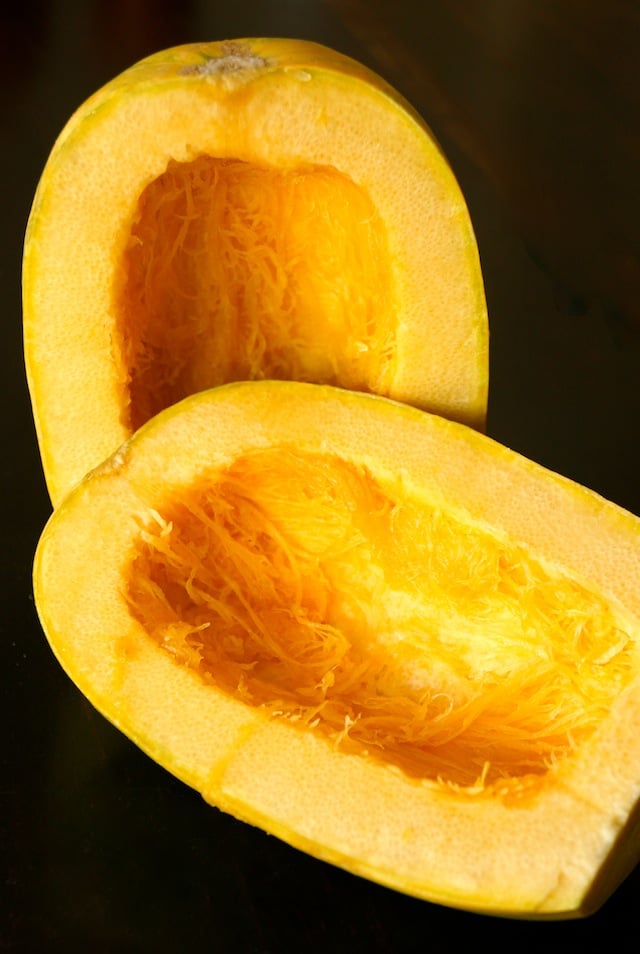 Step 5:  Drizzle a bit of olive oil on a baking sheet and place both halves of the squash on top, round side up.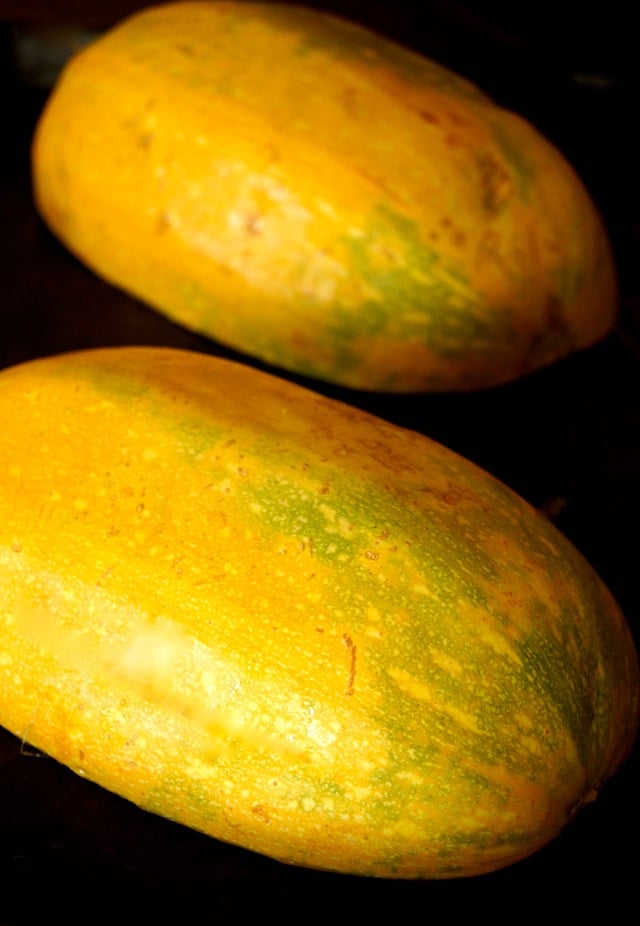 Step 6:  Roast in the preheated 400 degree F oven until they're very soft, about 40 minutes.  Use kitchen tongs to carefully turn the squash over to let them cool for a few minutes.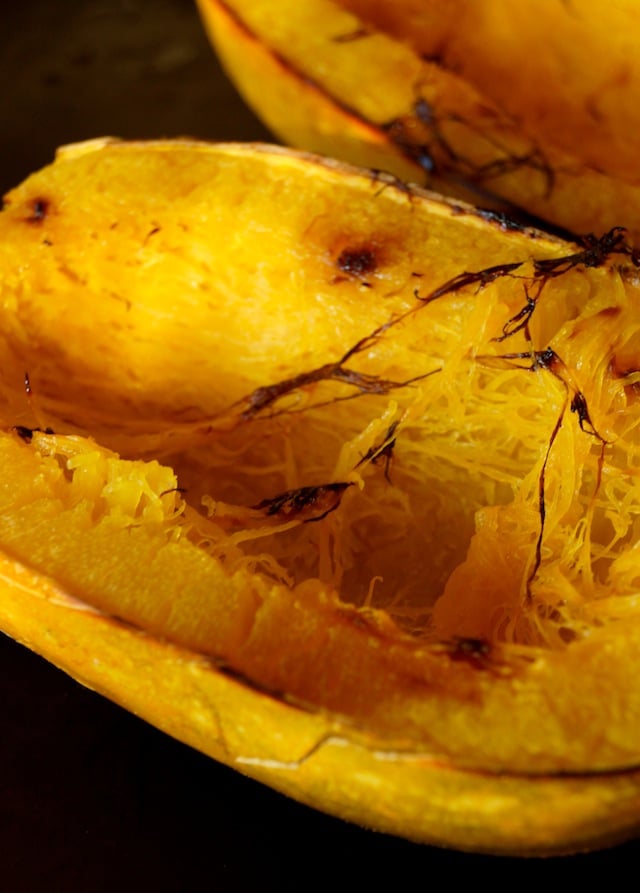 Step 7:  Use a fork to very gently pull the flesh away from the skin.  It will naturally come off in strings.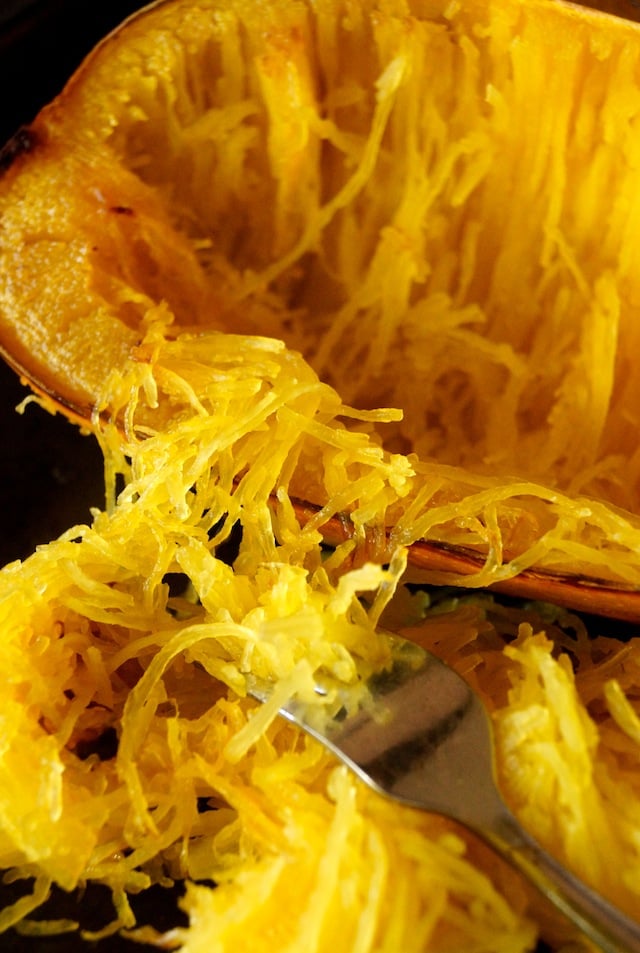 So there you have it!  Now you know how to cook Spaghetti squash, and it's ready to eat or to use in recipes.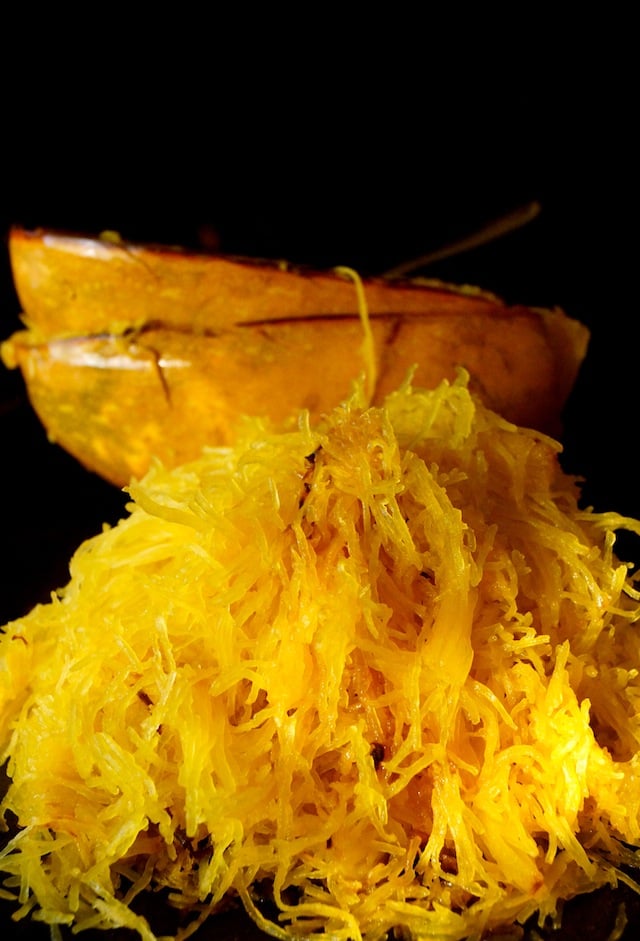 How cool is that!?
Save