A most delicious combination of flavors for a most delightful frozen treat!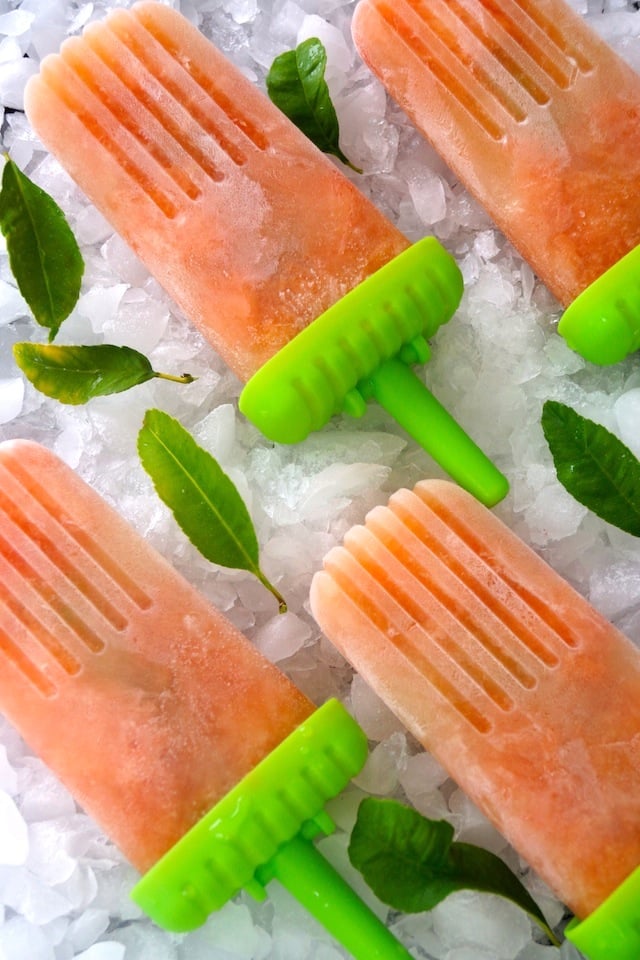 My current favorite breakfast is a Ruby grapefruit cut in half with honey drizzled over it.  I just love the perfect blend of the tart, juicy grapefruit with the sweet honey.  Each bite is perfectly balanced.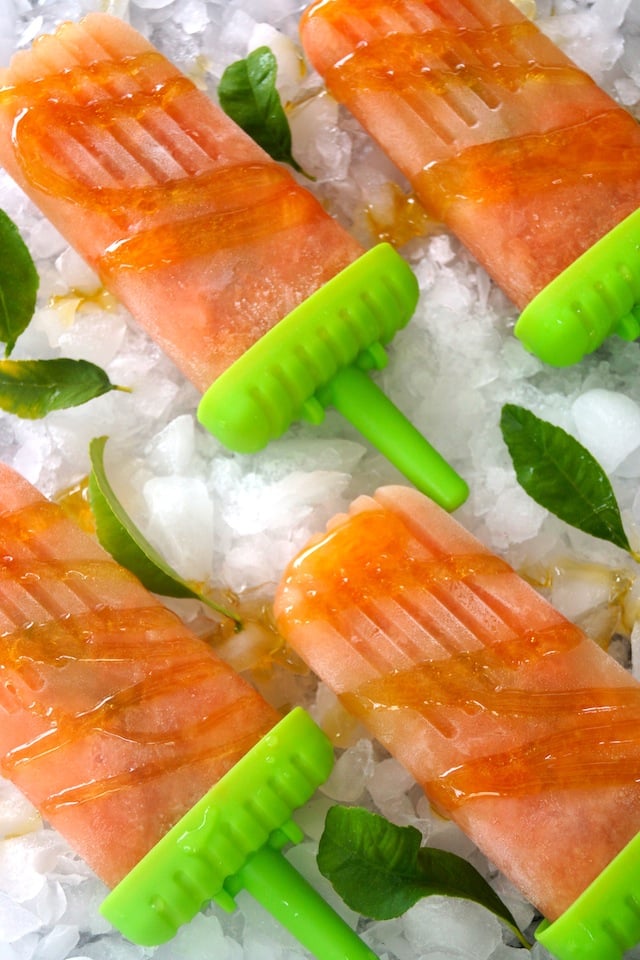 I've been loving this so much that I decided to deconstruct it, then reshape it into an ice cold popsicle.  The result: a two-ingredient, delightful, delicious and refreshing summer snack.  It's as simple at 1 + 1 = 2!  😉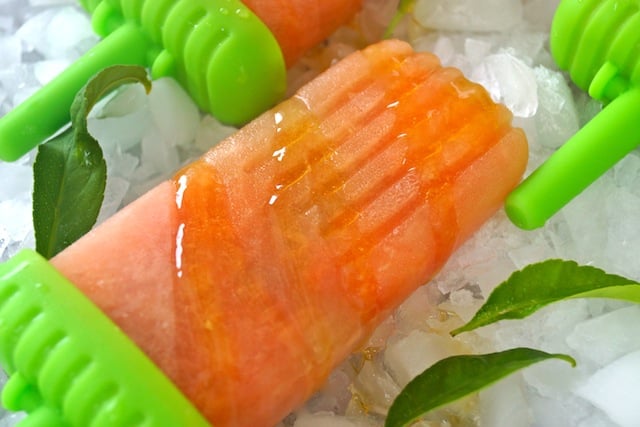 You should feel free to adjust the amount of honey in the recipe, depending on the sweetness of the grapefruit, which will vary.  A very sweet grapefruit might just require a drop of the flavor.
I drizzled the additional honey on the popsicles to make them sparkle for the camera — however, I loved the extra sweetness!
Enjoy!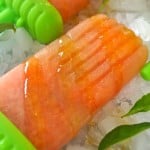 Honey-Grapefruit Popsicle Recipe
Please note that the active work time is only 15 minutes, the remainder of the prep time is freezing time.
Ingredients
2

large Ruby grapefruits

2

tablespoons

honey
Instructions
Cut both grapefruits in half horizontally and then squeeze all of the juice and pulp into a large mixing bowl. Large chunks of fruit are great, but remove every bit of the membranes and pith that may get in the mix. You might also need to spoon out a few tiny seeds. You will need about 2 cups juice/pulp for 4 (4-ounce) popsicle molds.

Melt the honey and then add it to the grapefruit. Use a whisk to blend.

Now pour the grapefruit-honey mixture evenly into 4 (4-ounce) popsicle molds and freeze for at least 4 hours before serving/eating.
Save
Save
Save