How to eat Cherimoya! When you slice one open, you might not be sure sure how to tackle it.  This photographic guide will show you how easy and delicious it is.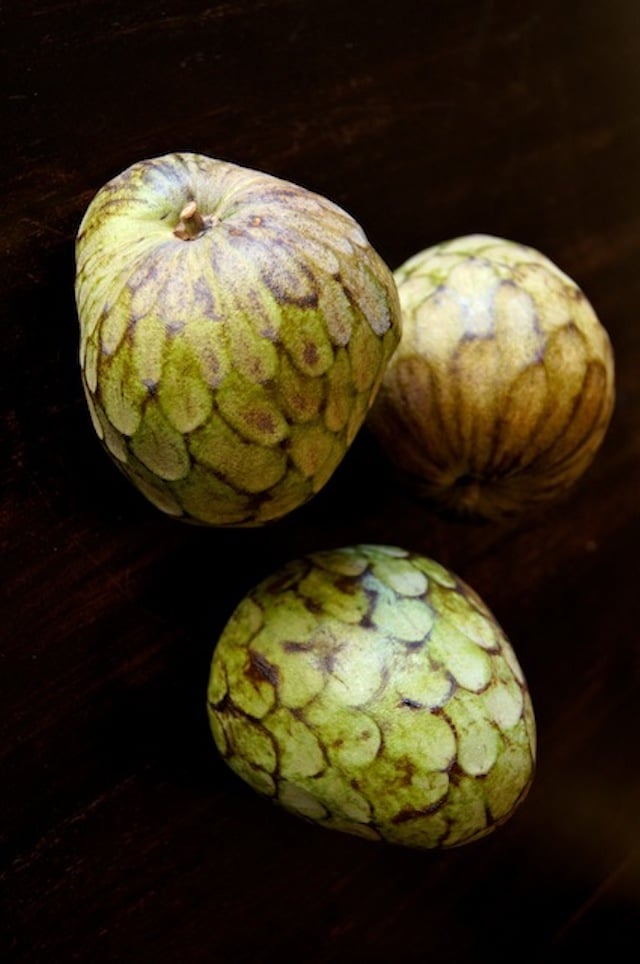 "A Cherimoya is deliciousness itself" — Mark Twain
When I opened the box of Cherimoyas that Melissa's Produce sent me, I immediately remembered when I had my first one — about twenty years ago, when I was living in Spain.  My Spanish sister, Pilar, introduced me to them. I hadn't seen anything like them before.
What is a Cherimoya?
The heart-shaped fruit has a gorgeous green exterior with what looks like impressions of small, overlapping oval flower petals — like a shingled roof.
They have creamy white flesh with large black seeds hiding throughout it.
You might think they're too laborious to navigate your way around the seeds — however, that shouldn't stop you. Pilar showed me how easy (albeit a bit messy) they were to eat.  And had it been too tricky, well, I'd have said it was totally worth it because it was absolutely delicious.
The Cherimoya were originally grown by Inca farmers in Ecuador and Peru.  They have a texture somewhere between ripe peach and silky smooth custard.
Their season is approximately January through June.
What does Cherimoya Taste Like?
The flavor is best described as a blend of pineapple and pear. Some also say they taste notes of mango, strawberries and lemon.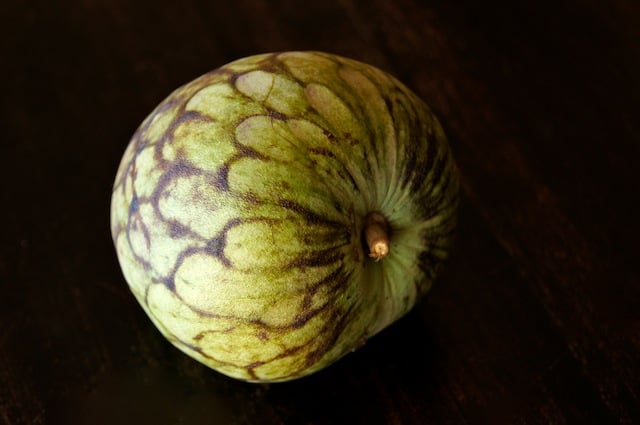 Several years after I lived in Spain, I noticed the Cherimoya showing up in the U.S. And now they are a savored, exotic treat world-wide.
First, please take a moment to appreciate the beauty of this fruit. I think it's stunning.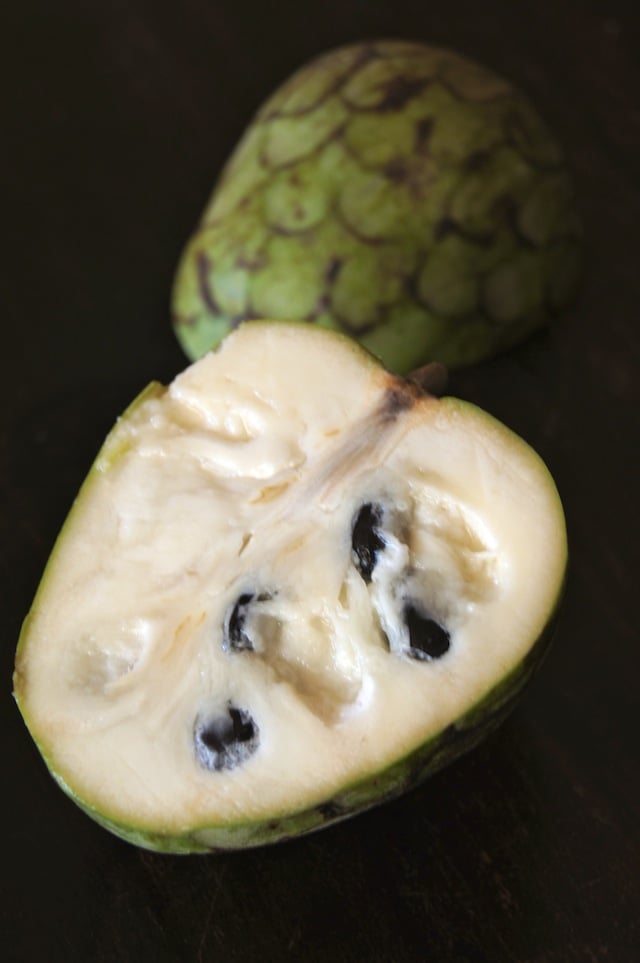 How to Eat Cherimoya
Use a very sharp knife to cut the Cherimoya in half.
Or into quarters.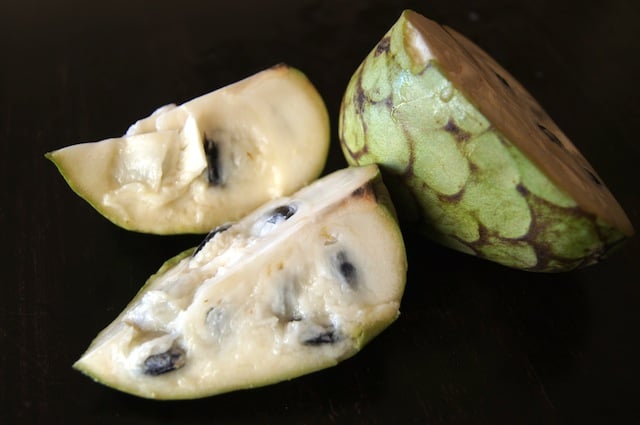 Use your fingers to sort of pull apart the flesh — you'll notice it falls apart in chunks.  Eat them!
The seeds usually come off in chunks as well — you can suck the flesh from around them, but please be careful not to swallow them. (As with many fruits, the seeds are poisonous!)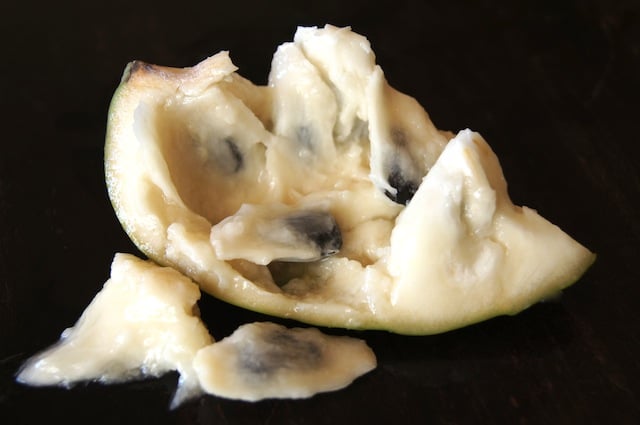 And for a slightly less messy method, use a spoon to scoop the flesh out of the skin .
You do this much like you would an avocado.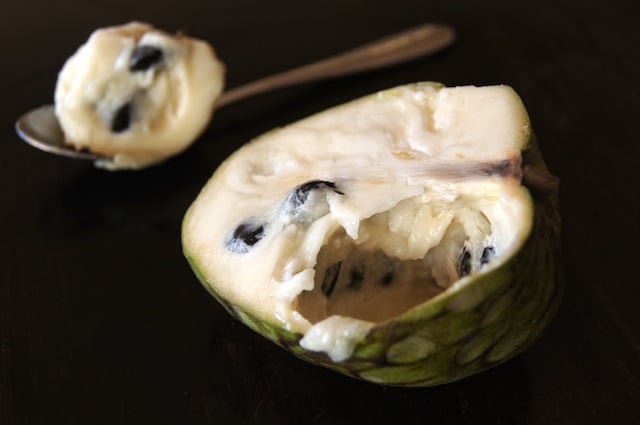 How to Use Cherimoya
On their own — Simply eating them with a spoon, as shown above, is delectable!
In dessert recipes — They are divine in ice cream, puddings, pie fillings, mousse, and the list goes on.
In drink recipes — They add a delicious fruity flavor to all sorts of cocktails, smoothies, and juices.
So now you know how to eat Cherimoya. I hope you love them as much as I do!
Check out my friend, Dorothy's Cherimoya Ice Cream recipe here.
Save
Save
Save
Save
Save
Save
Save
Save