Witch Finger Grapes, sometimes called Tear Drop Grapes or Sweet Sapphire Grapes, get their name from their unique elongated, pointy shape. They're super sweet with a deep, rich flavor.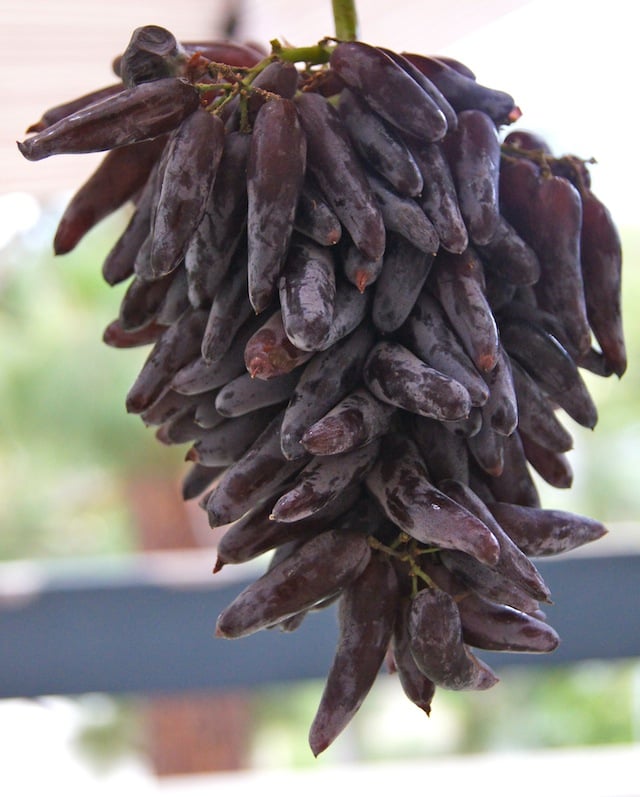 How cool are these grapes!?
I know, right?
It was such a treat when Melissa's Produce introduced them to me, that I have to do the same for you.
Sure their unique, elongated shape, and gorgeous deep purple color might have grabbed your attention, but it's their super sweet, delicious flavor that will keep you coming back for more.
What do Witch Finger Grapes Taste Like?
Though they're incredibly juicy and not one bit dried, they almost taste like raisins.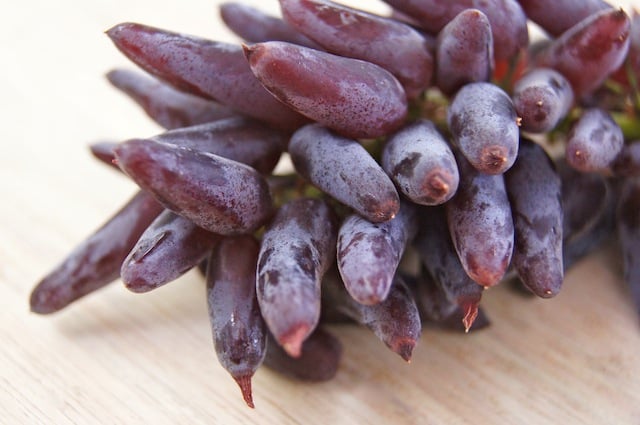 What are Witch Fingers grapes?
Witch Fingers Grapes (Tear Drop Grapes or Sweet Sapphire Grapes) are an artisan hybrid of grape, grown exclusively by one producer in California.
When are they in season?
Witch Finger Grapes are in season in July and August.
Their popularity is growing quickly, so every year their season will become more and more plentiful.
Gelson's Markets carry them, but they might be in and out, so call before you head over. I'm sure you can find them in other stores as well -- just call first.
And you can always check with Melissa's Produce, here. (When they have them in stock, you can order directly from them.)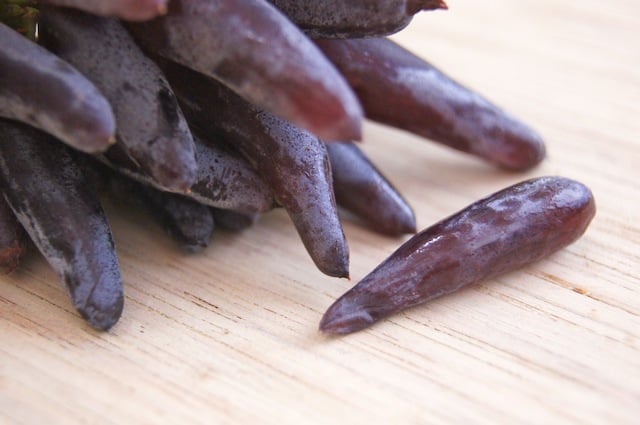 I could eat these Witch Finger Grapes by the bunch all day long!
Simply a grape lover? Here are more recipes with grapes:
This is not a sponsored post, I only write about products that I think are fantastic.

Save