Simple, gorgeous, and utterly delicious.  That's what's going on here, my friends!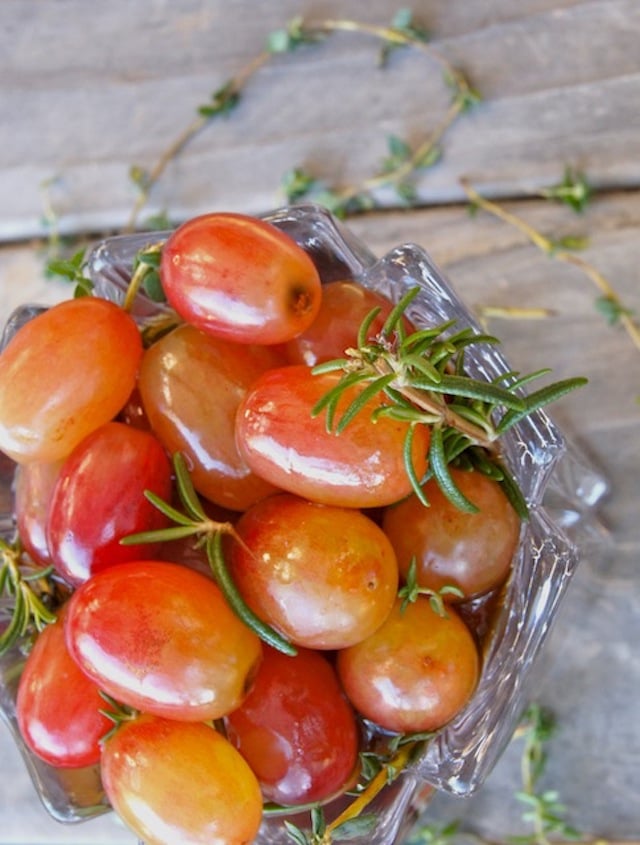 I am so excited about these grapes — and creating this recipe was a wonderful culinary experiment.
A few important tips before we dive in: First, heating the marinade before adding the grapes greatly intensifies the flavor. Two, the longer they marinate, the better the grapes will be.  And three, eating all of them before you have a chance to serve them to your guests isn't ideal. 😉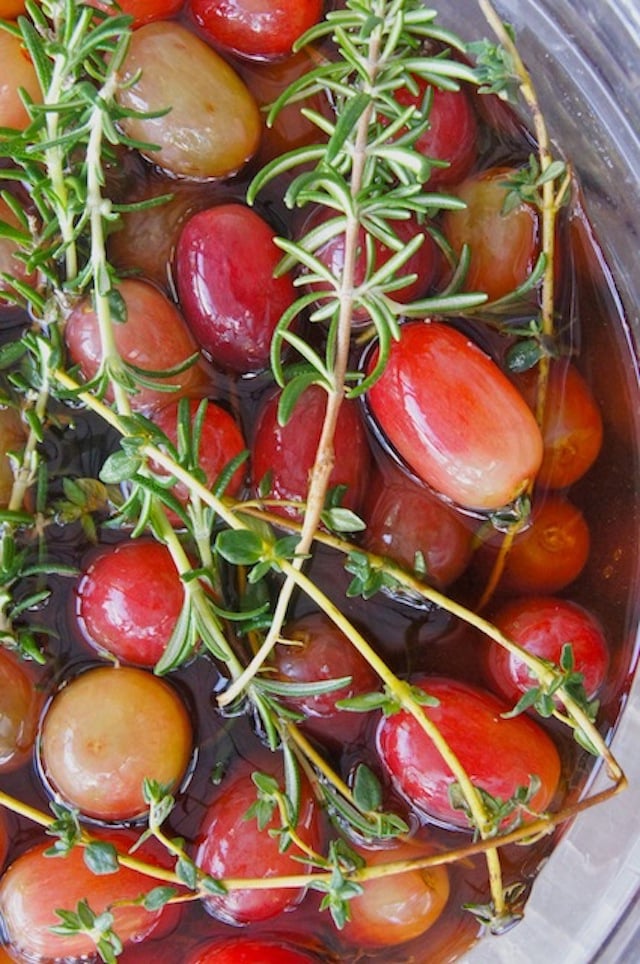 And I love how versatile these grapes can be!  For an appetizer, you can serve them with toothpicks with a variety of yummy cheeses.  These grapes can also stand on their own as a fantastic, light and refreshing dessert.
Or you can add some richness with a scoop of vanilla bean ice-cream!  And finally, they'd be a lovely accompaniment to any brunch!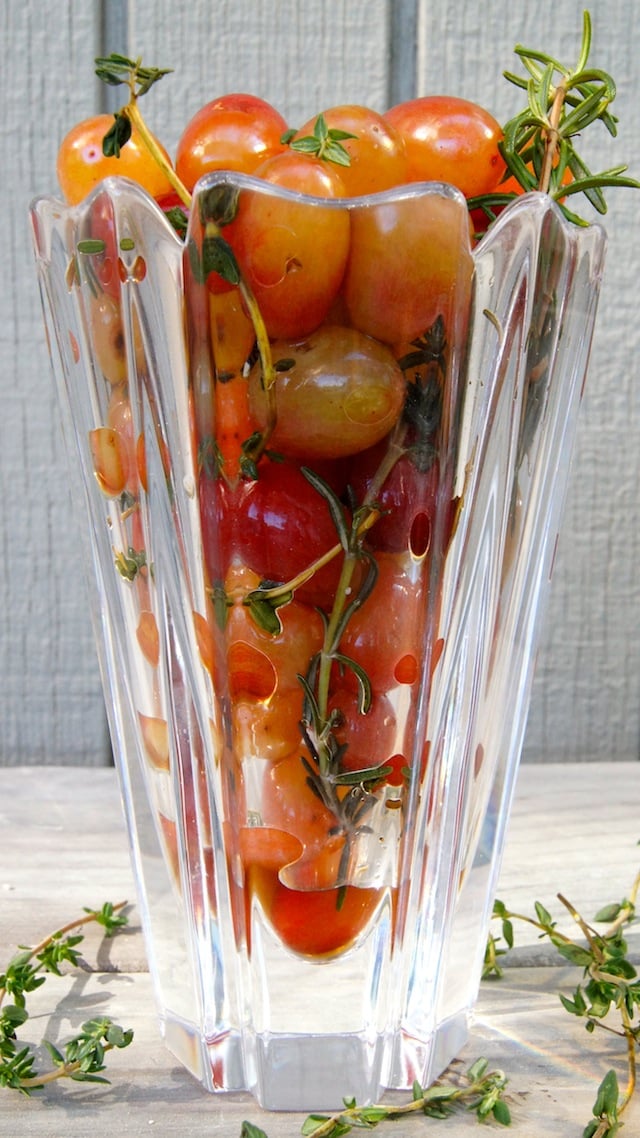 So get your grapes in their bath, ASAP!  Remember, the longer they marinate, the better — and I believe you might have some guests arriving on your sofa for dinner this weekend!
P.S. Friday Flowers will be back next Friday ~ until then, these grapes are as pretty and as aromatic as a lovely flower!
Wine Marinated Grapes
Makes 3 cups
Ingredients
3

cups

red

seedless grapes, washed, dried, and stems removed

2

cups

dry white wine

2

tablespoons

balsamic vinegar

1

tablespoon

granulated sugar

A few sprigs fresh rosemary

A few springs fresh thyme
Instructions
Place the grapes in a large, non-reactive mixing bowl. Set aside.

Combine the wine, vinegar, sugar and herbs in a medium-sized stock pot. Bring to a boil and immediately remove from the heat and pour it over the grapes, being sure they are all submerged in the hot liquid.

Once the mixture is room temperature, cover the bowl tightly with plastic wrap, and refrigerate. Let the grapes marinate for at least 48 hours and up to a week (or more).
Recipe Notes
You can simmer and reduce the marinade to make a lovely dessert sauce or add some sparkling water for a sweet bubbly drink.
Save
Save