This is super fun for July 4th, and it's also a delicious appetizer or hors d'oeuvre for any summertime gathering.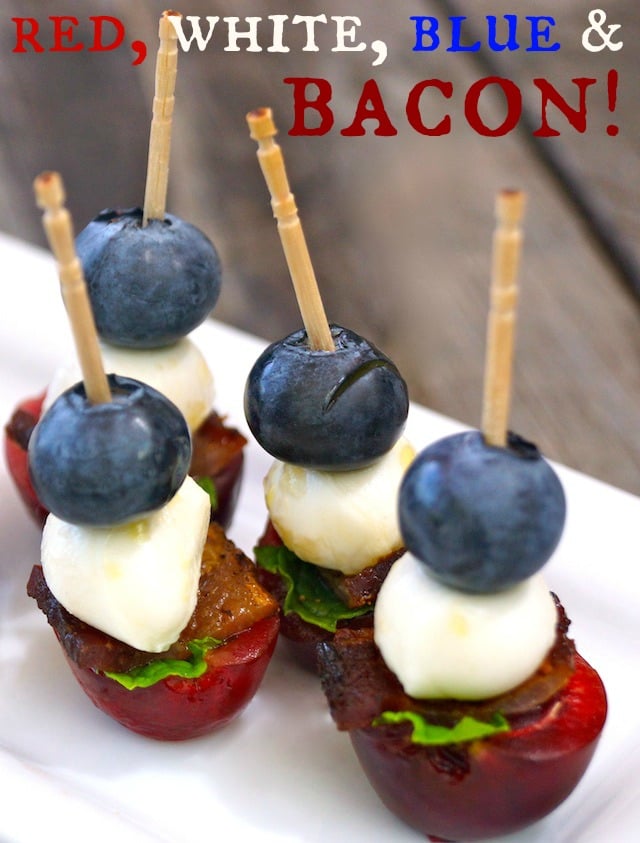 A red, white and blue recipe for the 4th of July.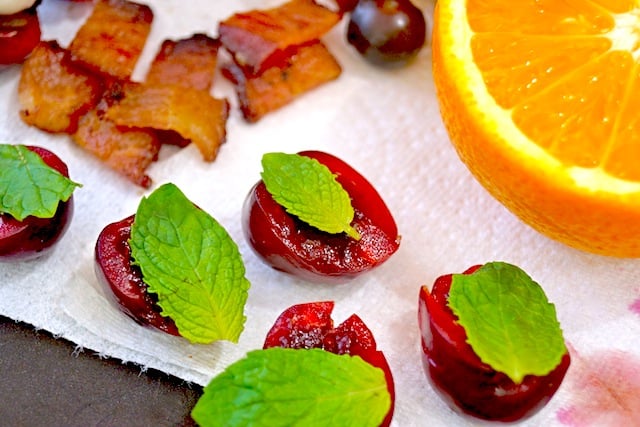 A sweet, tart, and smoky appetizer.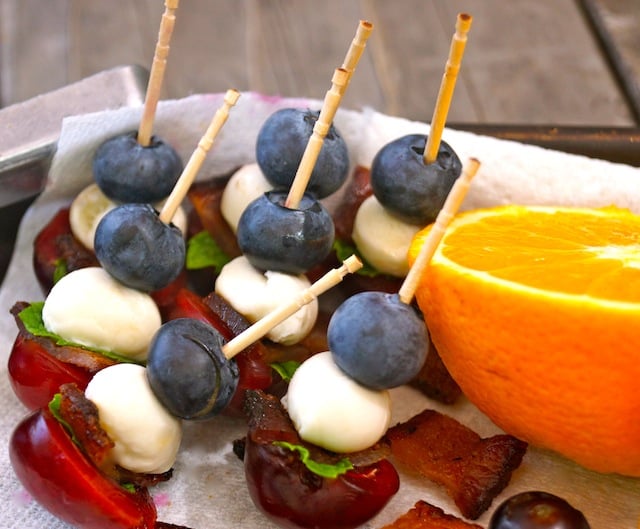 A Caprese of sorts.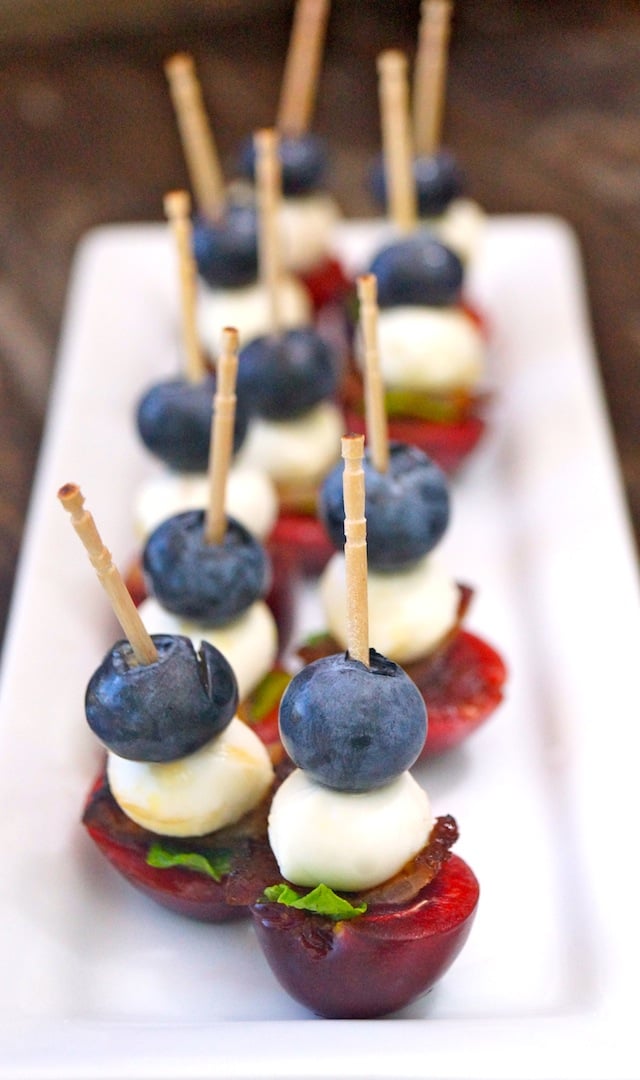 A delightful, super pretty summer hors d'oeuvre.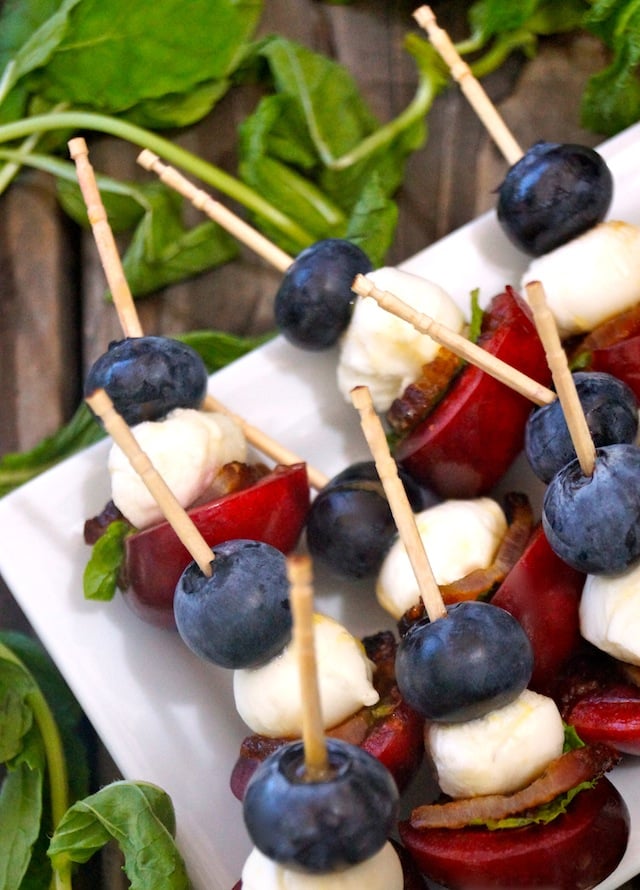 Yep, it's all that.  Call these beautiful, quick and easy kebabs what you will — any which way they're absolutely delicious!
Enjoy!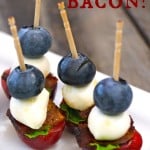 Cherry Bacon Blueberry Kebab Recipe
Makes 1 dozen (serves about 6 as an hors d'oeuvre)
Ingredients
6

cherries

pitted, washed, dried and sliced in half

1

dozen small mint leaves

1

strip applewood smoked bacon

cooked cut into small (about ½-inch pieces)

1

dozen fresh little mozzarella pearls

see notes

1

dozen blueberries

washed and dried

about 2 teaspoons fresh orange juice
Instructions
If you'd like your kebabs to be able to "stand up," use a very sharp knife to slice a sliver off of the bottom of each one. (It's easiest to assemble them this way, but they're still super cute laying down.

Place all of the cherry halves on a clean, dry surface and then add a mint leave to each one, followed by a piece of bacon and a mozzarella pearl. Now add the blueberries with the toothpick and press it gently through to the bottom.

Drizzle them lightly with the orange juice and serve!
Recipe Notes
Here
are mozzarella pearls. They are the perfect size and lovely because they are round. They should be easy to find in most markets, but if you can't, you can also cut larger fresh mozzarella into small pieces.
Save