Once you learn how to brown butter, you'll make it often enough so that it's at the ready at all times. It will take any recipe to another level!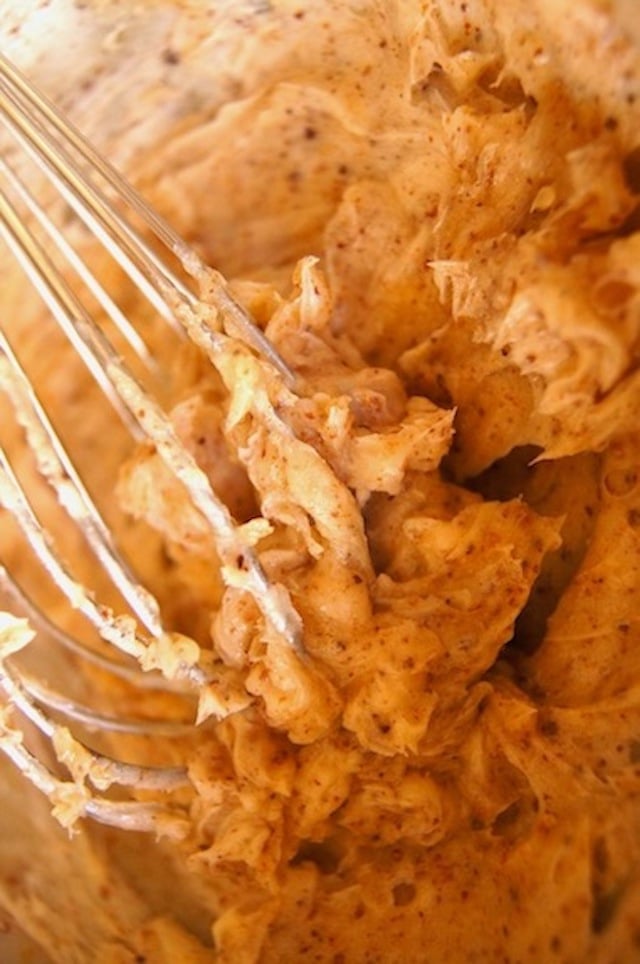 Sure, some things are better with bacon, like Bloody Marys and chili.
Well, did you know that cakes, cookies, pastas, breads, roasted chicken, fish, and casseroles are all better with brown butter?! (That list does go on, by the way.)
What is brown butter?
It's is exactly what it sounds like . . . butter that has been browned.
It's essentially a one-ingredient sauce that transforms recipes with its deliciousness.
To make it, butter is melted over medium-low heat on the stove. The milk solids initially rise to the top and will look like foam, then they darken and fall to the bottom of the pan. This is a brown butter sauce. I take it a step further and re-solidify the butter. (See instructions below.)
What does brown butter taste like?
When butter is browned it takes on a delicious rich, toasted, nutty flavor. When this is added to recipes, they're greatly enhanced.
I try to have a  cup or so at the ready all the time. You never know when you might wish you had a batch in the fridge!
This can be the star ingredient in so many different things . . .
cookies
cakes
frostings
sauces
roasted vegetables
for basting poutlty
melted over steak
for making risotto
Below are a few delicious examples.
Hazelnut Brown Butter Brussels Sprouts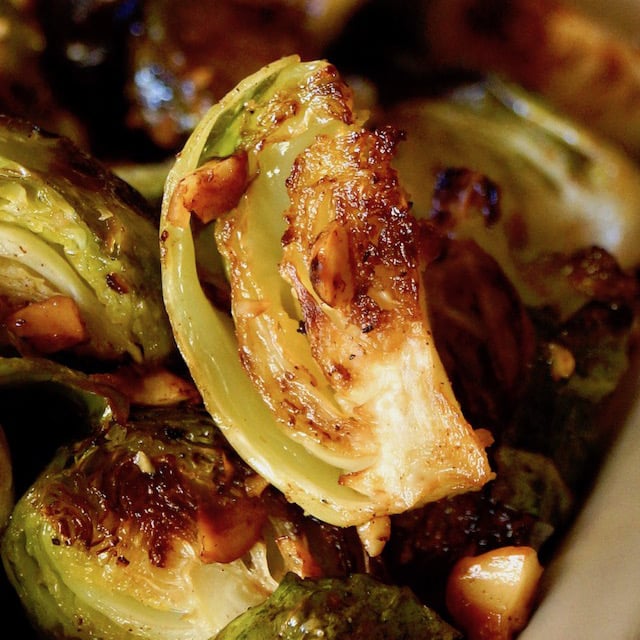 Fall Brown Butter Pumpkin Risotto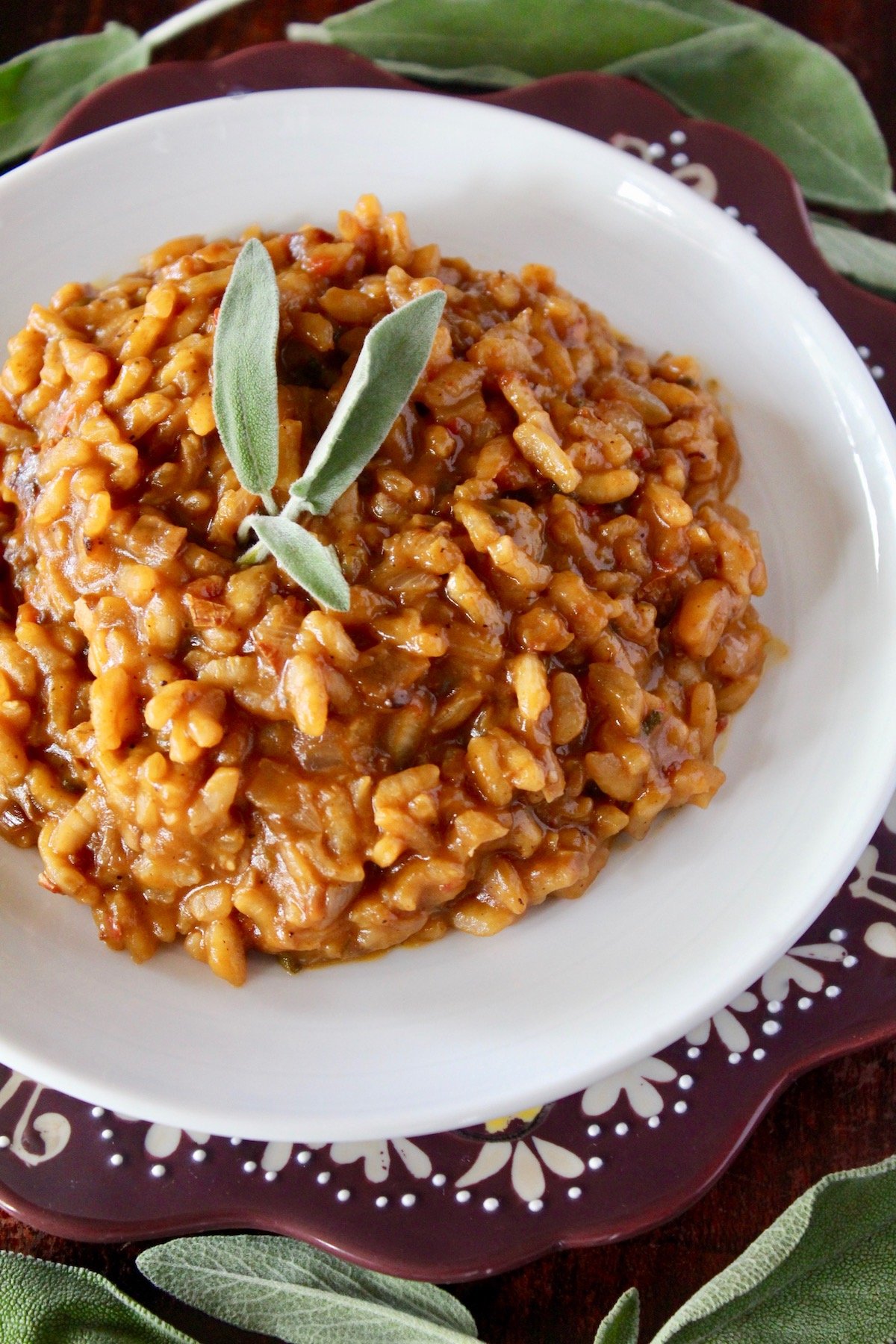 Brown Butter Blueberry-Bacon Waffles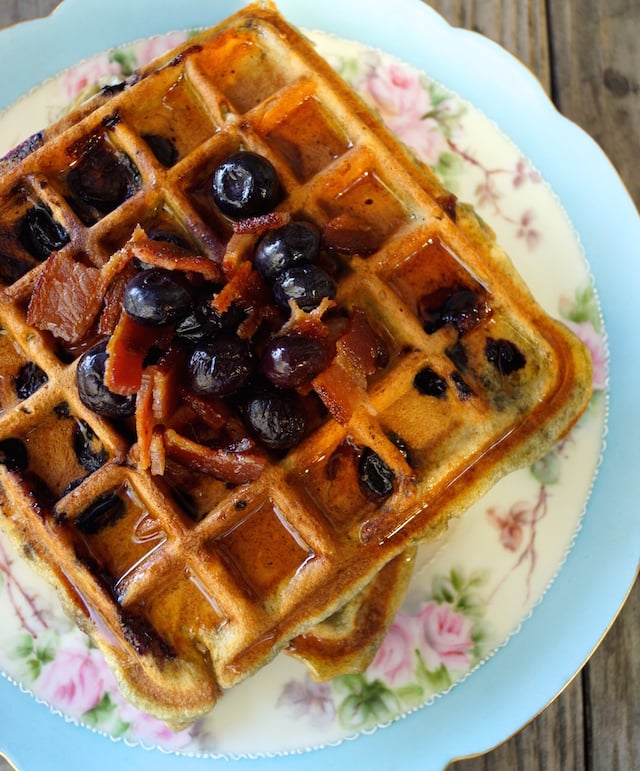 And here are some delectable looking Brown Butter Chocolate Chip Cookies.
Enjoy!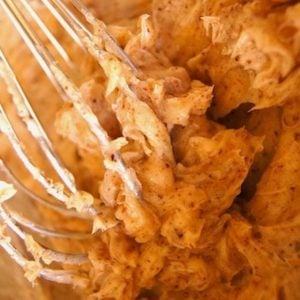 Brown Butter
Once you learn how to brown butter, you'll make it often enough so that it's at the ready at all times. It will take any recipe to another level!Makes about 1 cup
Instructions
Get two small to medium-sized mixing bowls out and fill one with ice water. Set them both aside.

Cut the butter into about 1-inch slices, add them to a small sauté pan, and place it over medium-low heat.

Let the butter melt for a few minutes. Once it's melted, it will foam up a bit, then subside.

Now you will start to see the color begin to change. Milk solids will brown towards the bottom of the pan, so be sure to stir frequently to ensure these don't stick. The upper liquid portion of the butter will become a pretty golden color. When you've reached this stage, remove the pan from the stove -- it can go from a perfect brown to burnt quickly! You'll also know it's ready because you'll have an incredible toasted, nutty aroma seeping from the pan. (From the time you melt the butter until you've achieved the brown color, will be about 15 minutes.

Pour the brown butter into the empty mixing bowl and use a heat resistant, rubber spatula to be sure you get all of the brown bits from the bottom of the pan.

Then place this bowl directly into the bowl with the ice water and use a whisk to gently stir until the butter has solidified. Do not simply let it become cool -- you must mix it the whole time or it will set in its separated form. This will take approximately 5 minutes.
NOTES
Cooking times will vary slightly, depending on the heat, pan, etc.
Calorie count is only an estimate.
NUTRITION
Have you tried this recipe?
I'd love to see it on Instagram! Tag me at @cookingontheweekends or leave a comment & rating below.
Save