Hot and spicy with deep flavors, this Kimchi Egg Ramen Soup is my all time favorite bowl of comfort!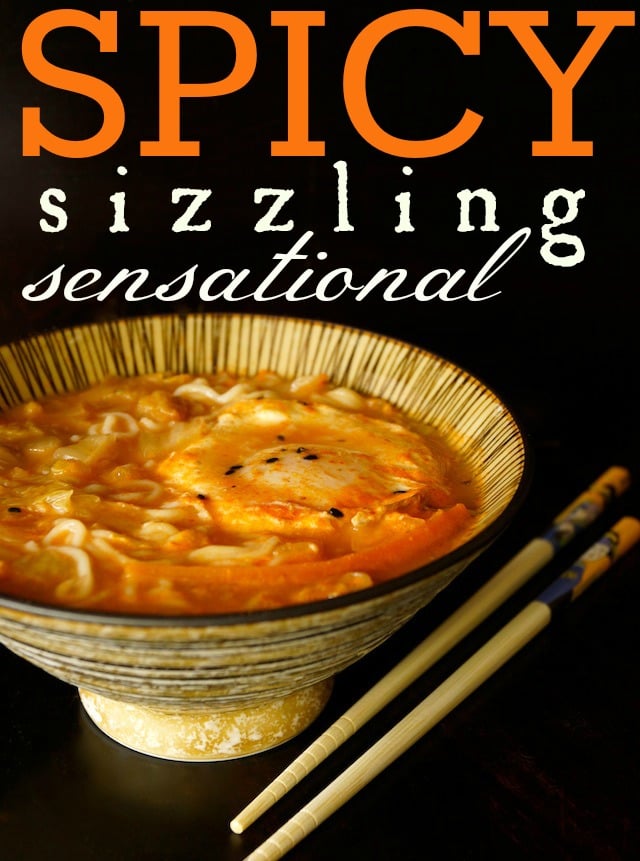 Before our adorable boys came into our lives, my husband and I used to frequent a Korean restaurant that we could walk to from our house.  We'd always order the Kimchi Ramen.  It was just so good!  This spicy soup packed with soft noodles in a rich red broth, would arrive to the table sizzling hot, with an egg freshly cracked into it.  It was spicy, hearty and comforting beyond belief.
We don't "frequent" many hot spots these days, as we just try to maintain our sanity, and hope to make it to the sofa intact, after our boys go to bed.  We have been back a few times and sadly the Kimchi Ramen is not on the menu anymore.  GASP!  So . . .  I had to make my own.
I hope you enjoy my rendition of this unforgettable bowl of soup.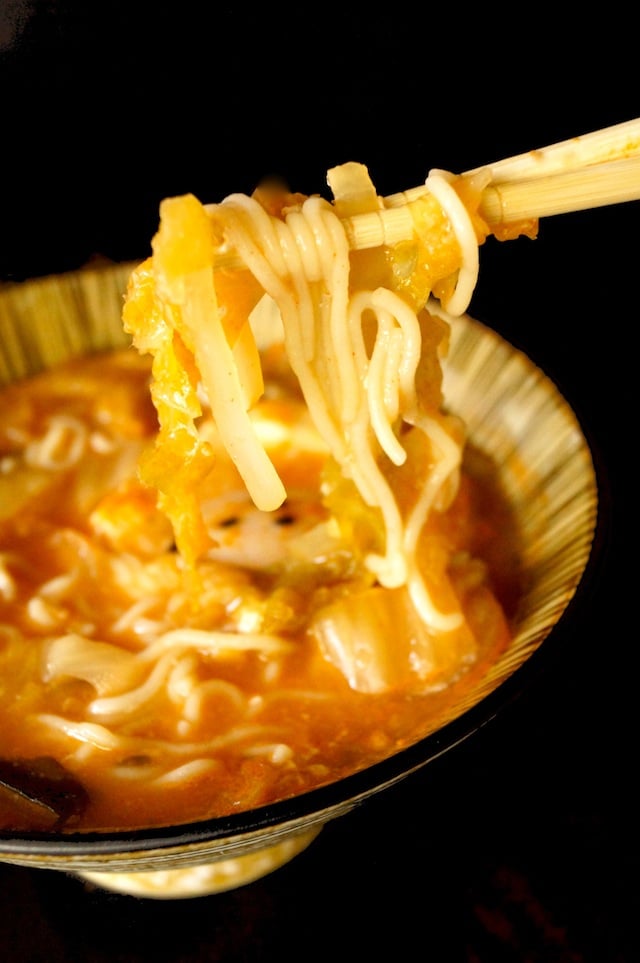 And now it's empty.
The kimchi jar, that is.
First we made it from scratch (pictured below), and ate it on its own. Then we added it to the best steak sandwich ever, and today, the last of it was used to make this soup.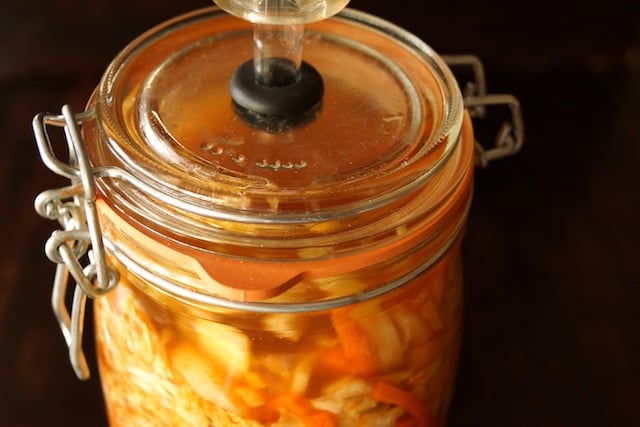 No worries, I can make more.
However, in the meantime, we're heading in another direction — towards chocolate!  Stay tuned.
Enjoy!
Kimchi Egg Ramen Recipe
Servings
:
2
as a main course
Ingredients
4

cups

water

2

2-ounce ramen cakes -- see notes

2

cups

of your favorite Kimchi

along with ⅓ cup of its brining liquid (Here's How to Make Homemade Kimchi)

2

eggs

Togarashi
Instructions
In a large soup pot, bring the water to a boil.

Add the ramen cakes, reduce the heat to a simmer, and cook until they're soft, but slightly undercooked -- about 2 minutes.

Add the kimchi and stir to blend.

Keeping the heat on low, crack the eggs into broth, a good few inches apart. Cover the pot with a fitted lid to poach the eggs -- this should take 3 to 4 minutes.

Use ladle to add the the soup to two large serving bowls, spooning the egg on top last.

Sprinkle with Togarashi and serve!
Recipe Notes
You can find ramen cakes in most Asian markets, but you can also use Top Ramen (really). Just discard the flavor packet.
Save
Save
Save