Don't think just because I've been eating Chocolate Peanut Butter Truffles and delicious cheesecake recently, that I've forgotten about the most nutrient dense vegetable on the planet!
Oh no, no. I still work cilantro into my meals regularly.
I love these Spicy Cilantro Deviled Eggs!  They're as packed with flavor as they are nutrients, and they're perfect for a brunch, appetizer, snack and are an ideal hor d'oeuvre for a fun Cinco de Mayo celebration.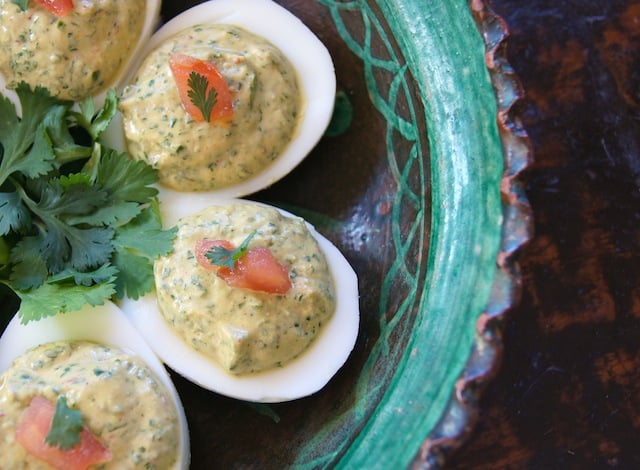 And did you know foods were first called, "deviled" in the 18th century?  This name was given to any recipe that contained heat from hot peppers, hot mustard, or hot sauces.  So with cayenne and chipotles in this cilantro mix, these are a true deviled eggs!