If you want to host the best holiday hors d'oeuvre Party around this year, this is the perfect, most delicious and fun menu!  It offers a handful of bite-sized, gorgeous, savory treats that will have your guests raving about you.
Want the throw the best holiday hors d'oeuvre party ever!?
My favorite kind of party offers a variety of hors d'oeuvrs —  one to two bites each, of incredible flavors, that will keep your guests coming back for more.  And that's exactly what's going on here.  From warm, tender olives and spicy, smoky deviled eggs, to juicy meatballs and refreshing granita filled strawberries — there's something for everyone!
Off we go . . .
Click on the titles to get each recipe.
Warm Castelvertrano Olives
It may sound and look simple, but the taste is over-the-top!  And you can whip this recipe up in just minutes!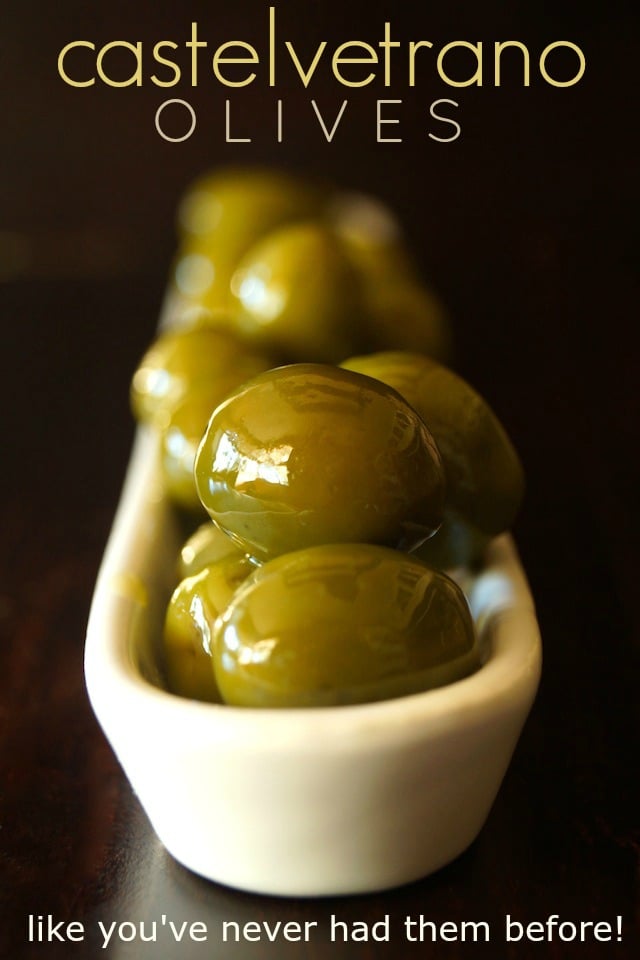 Tangerine Caprese Kebabs
These are such a festive and fun hors d'oeuvre, and  they're almost too pretty to eat.  Don't let that stop you because they taste as good as they look!

Spicy Quinoa Pesto Bites
A big burst of flavor in one, neat, bite-sized, spicy treat!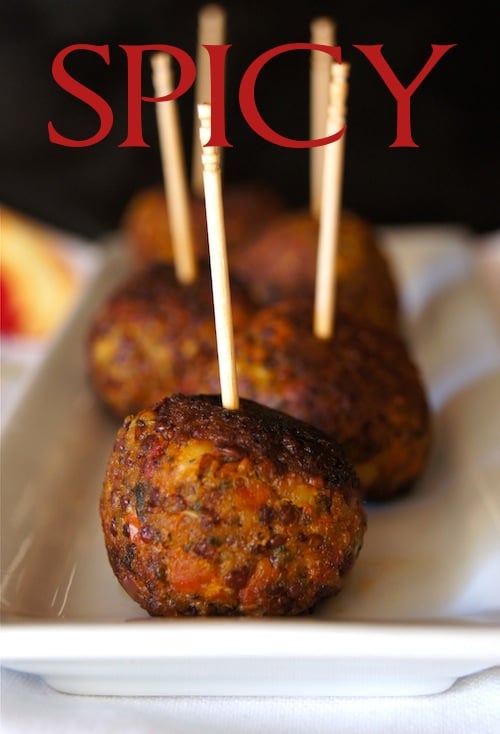 Champagne Grape-Avocado Bruschetta
This is a unique twist on the classic Bruschetta — same idea only with different colors, textures and flavors. 
Cucumber Dill Canapé
This is hands down the most popular hors d'oeuvre I've ever served!
Minty Lime Granita Strawberry Cups
A cocktail in a strawberry.  Talk about festive!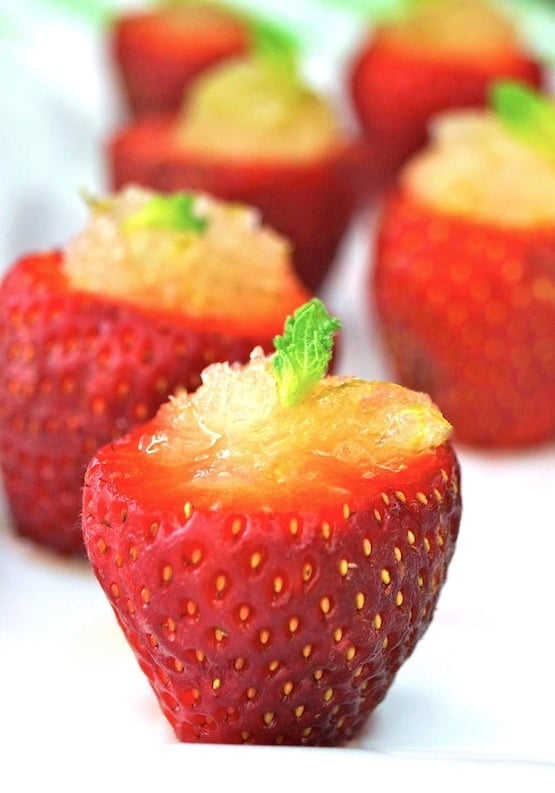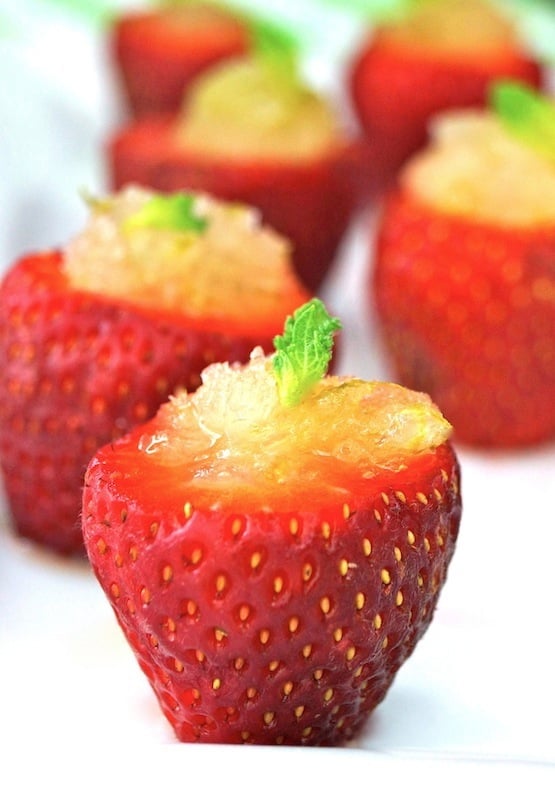 Smoky Strawberry-Chipotle Compote Bacon Meatball
Sweet, savory with a little heat, this one-bit appetizer is truly decadent.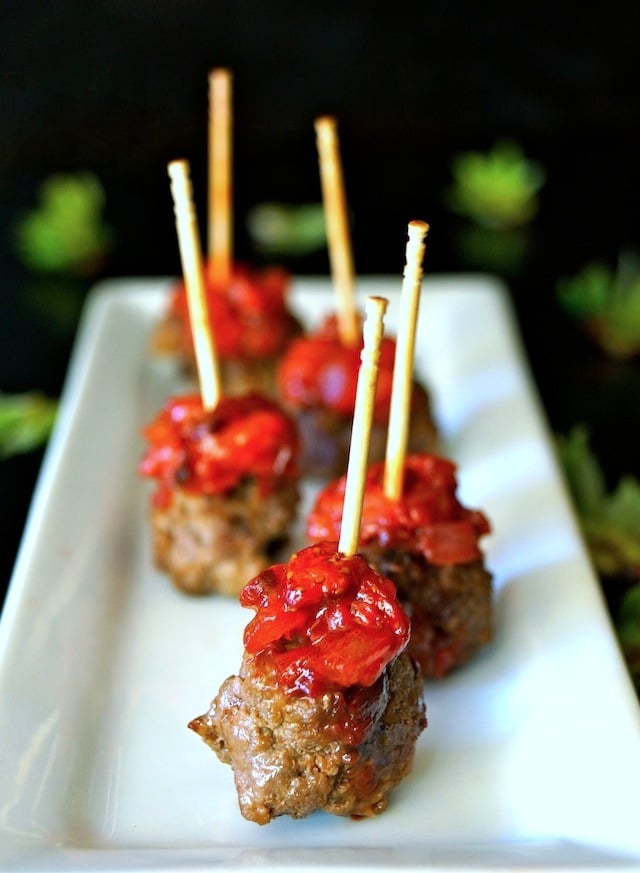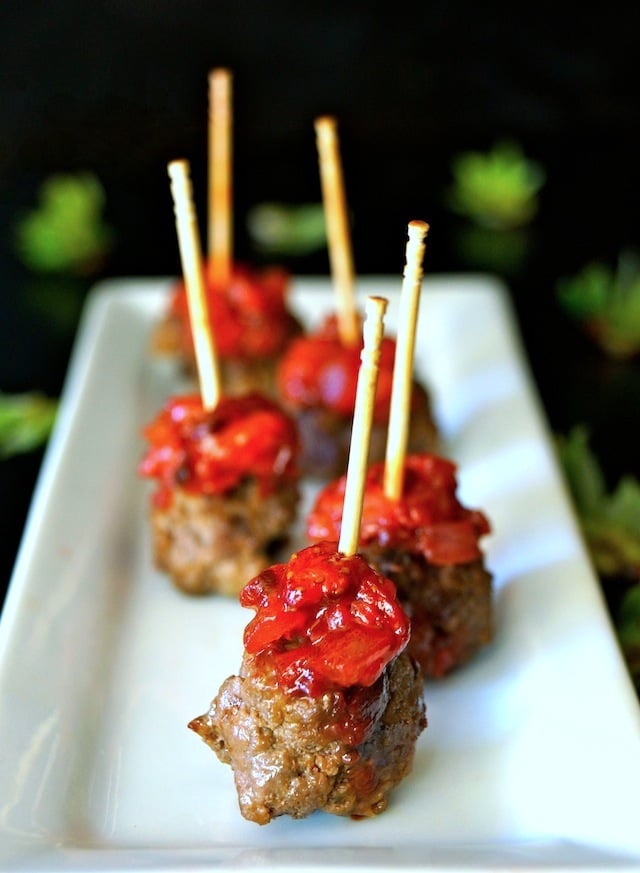 Smoky Tomato-Bacon Chipotle Deviled Eggs
These are not only suited for the best holiday hors d'oeuvre party, but would also be a most delicious dish to serve at brunch. 
Bacon-Basil Hasselback Dutch Yellow Potatoes
Smoky bacon, fresh basil, and creamy and crisp potatoes — all in one, beautiful bite!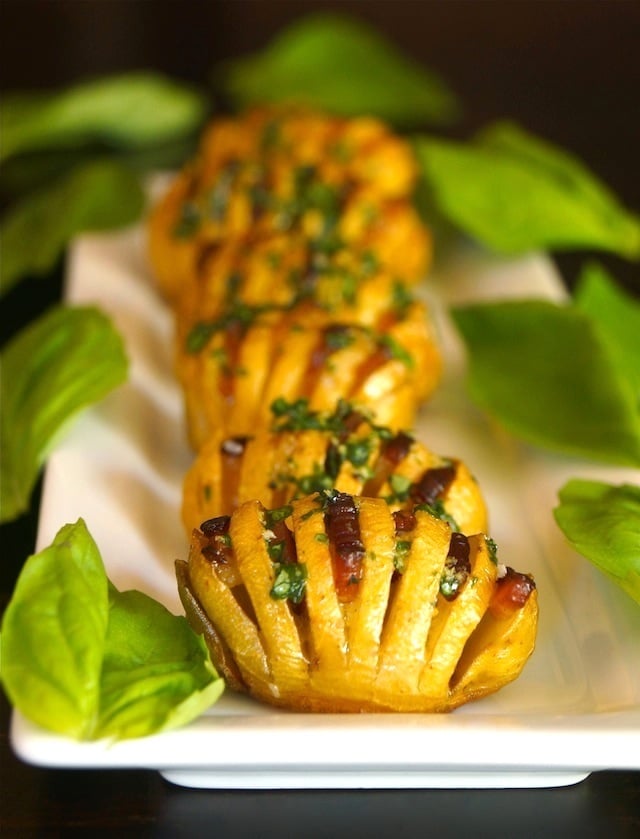 Enjoy these recipes and even more, enjoy hosting the best holiday hors d'oeuvre party anyone will go to this year!
Save