How to cook Shishito Peppers!  In just a few quick and easy steps you can make the most delicious blistered Shishito peppers ever!  They're a fantastic appetizer or side dish, and are THE pepper of the 2017!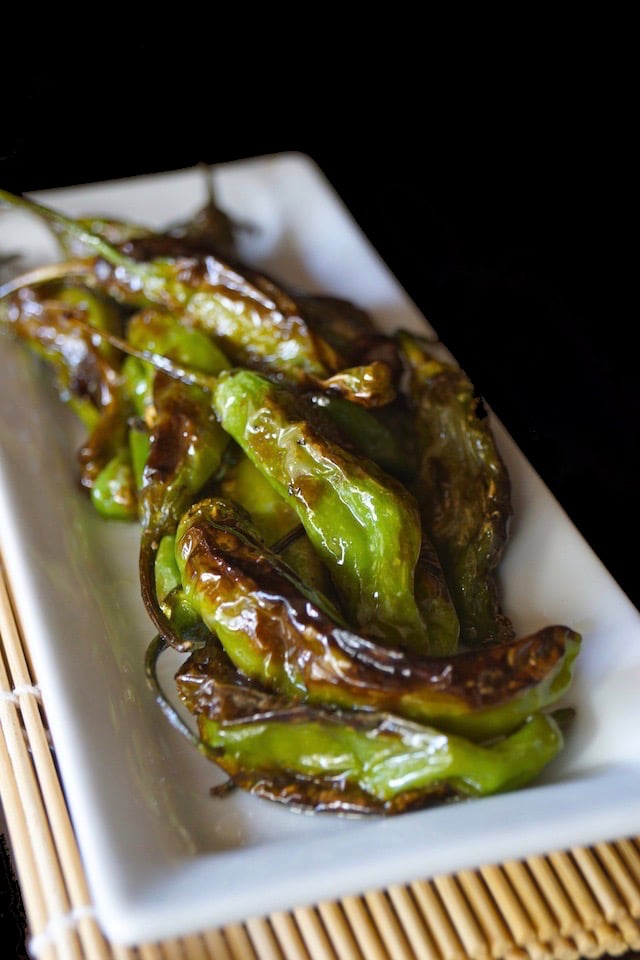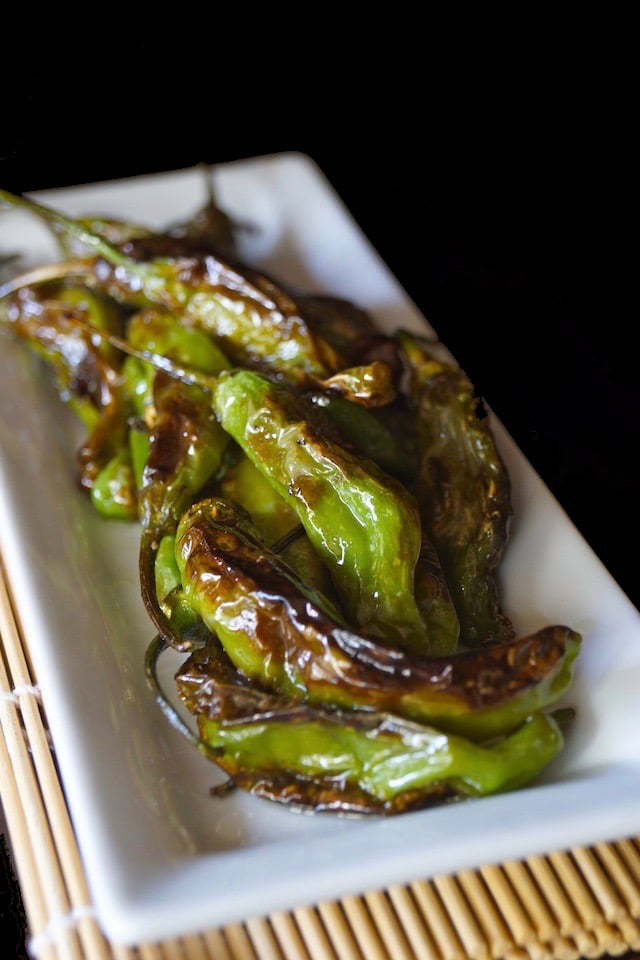 If you want to hang with the popular peppers, the Shishito is the current leader.
I had the best time at a media event at Melissa's Produce the other day, for a sneak peak at the produce trends for 2017.
I have so many fun and exciting things to share with you about it, and I will over the next few recipes.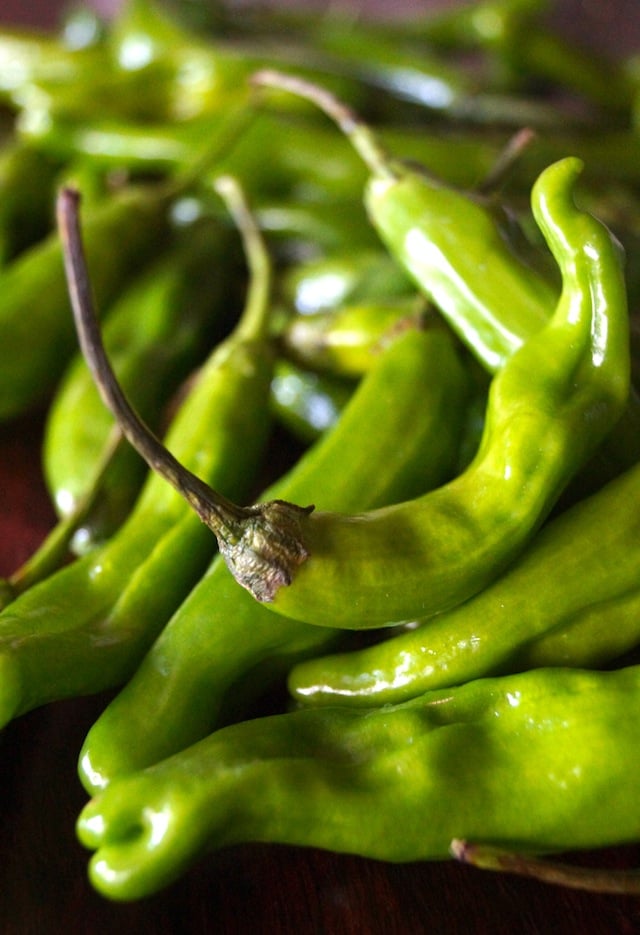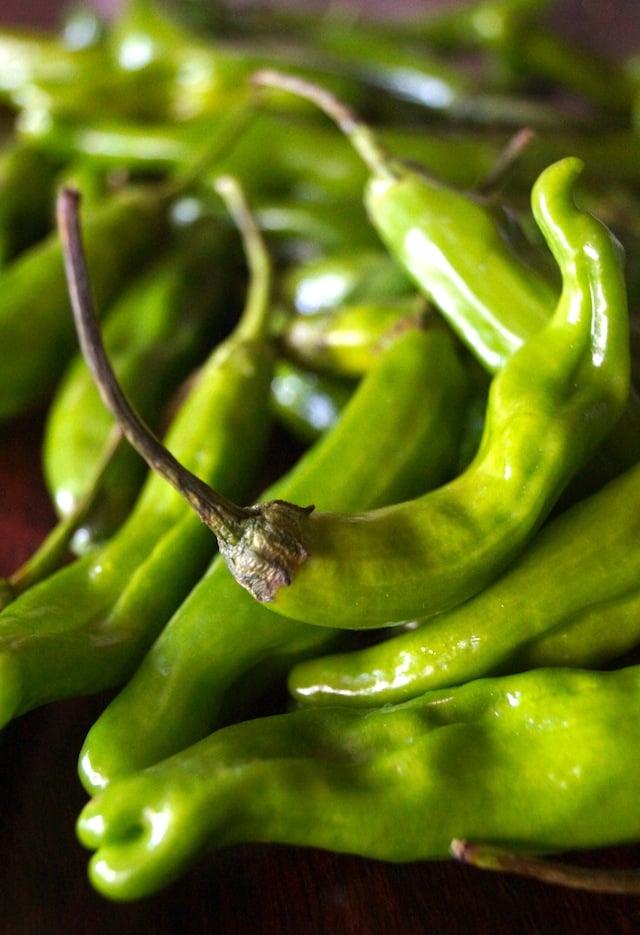 You've got to teach your readers how to cook shishito peppers, was one of the clear messages I got today.
It's all about the Japanese Shishito pepper, which according to my friends at Melissa's Produce, will be the most popular chile pepper of 2017.  We're loving these small, slender, finger-length chiles!
Shishitos have a delicious and delicate, mild sweetness that's offset with very subtle heat. The level of heat can vary though — about one in every dozen might be hot.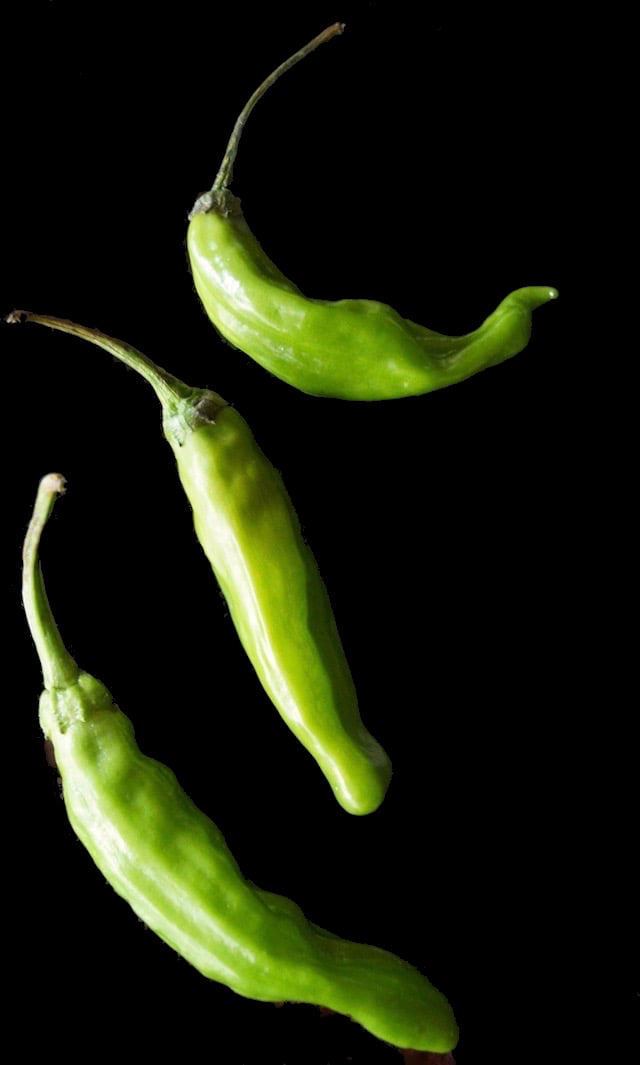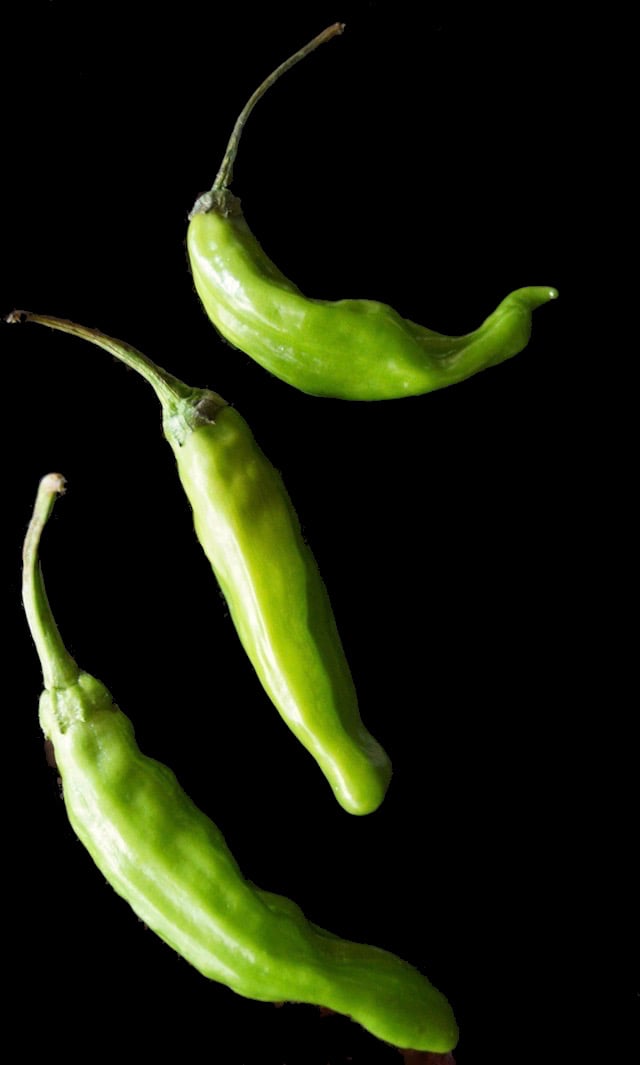 I've always loved blistered Shishito peppers as a side in Japanese restaurants, so that's what we're going to learn — I think it's the most delicious way to eat them as it maximizes their flavor and texture.
Shishitos have a wrinkled skin with many grooves, which is an ideal surface to blister and char beautifully, when cooked quickly over high heat.
They make for a most excellent snack, simply sautéed with a touch of salt and pepper! (See "recipe" below.)
You can find Shishito peppers on menus in most Japanese restaurants — usually served as an appetizer seasoned with soy sauce or sesame oil, and sometimes with vinegar and bonito flakes.  And lately they're making their way into restaurants of all sorts — and they will be doing so even more!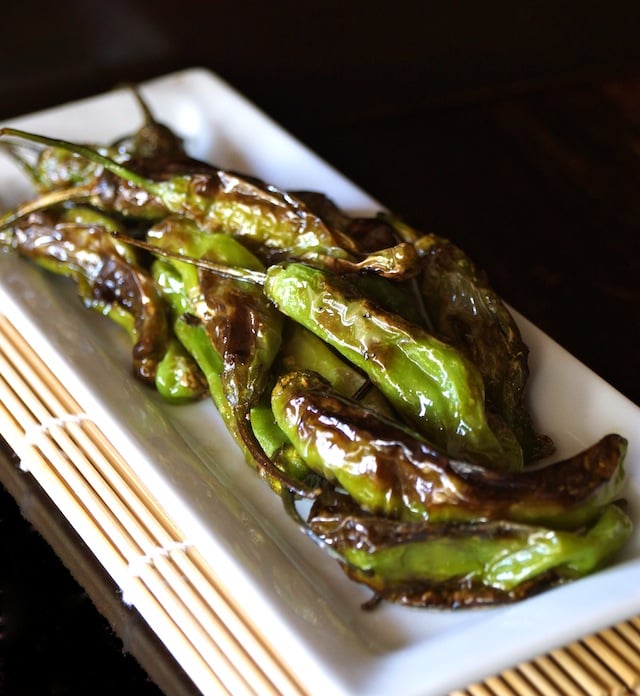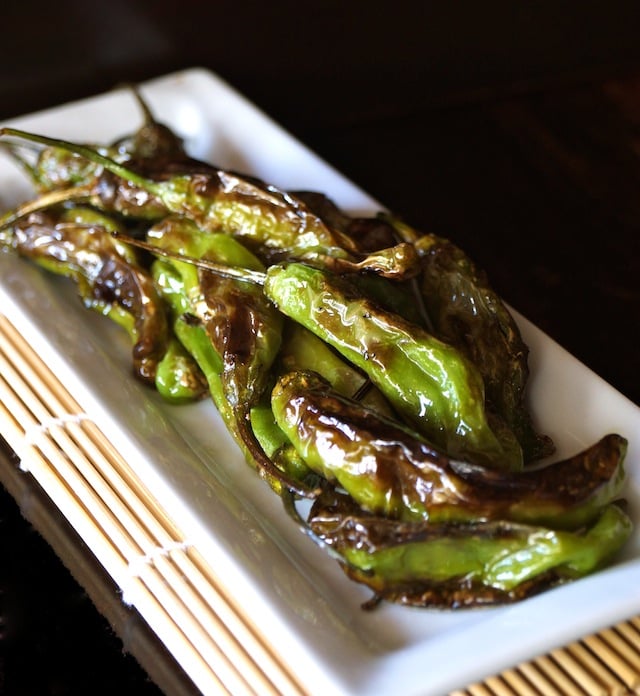 Grown most of the year, you'll always be able to find Shishitos in Japanese markets — and much like they're showing up more so in mainstream restaurants now, they're also moving into mainstream markets as they gain in popularity. And I often spot them at my local Farmers Market.
Check out how I use these super tasty, sautéed Shishitos in this Colorful Citrus Carrot Salad.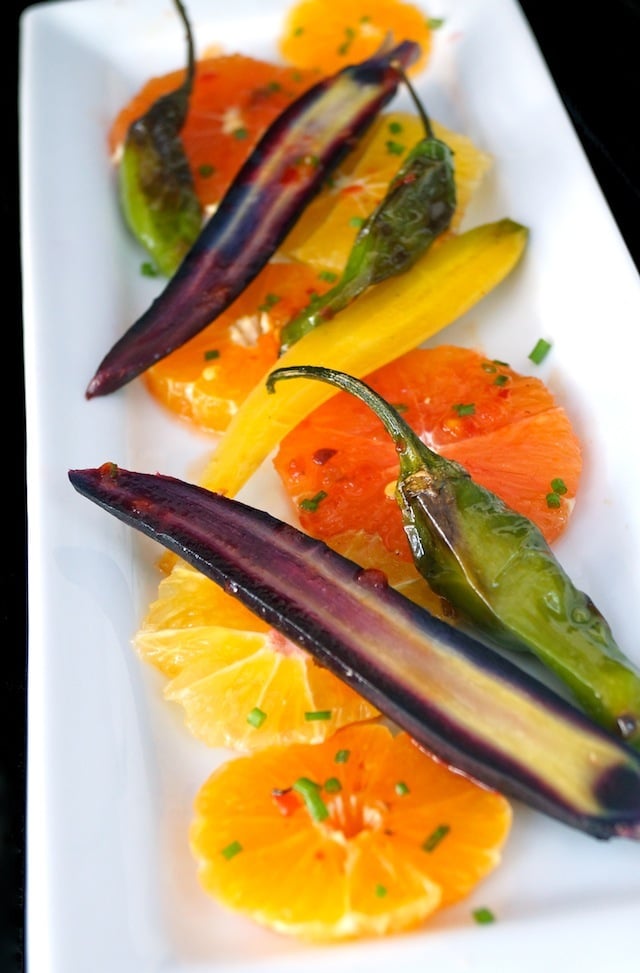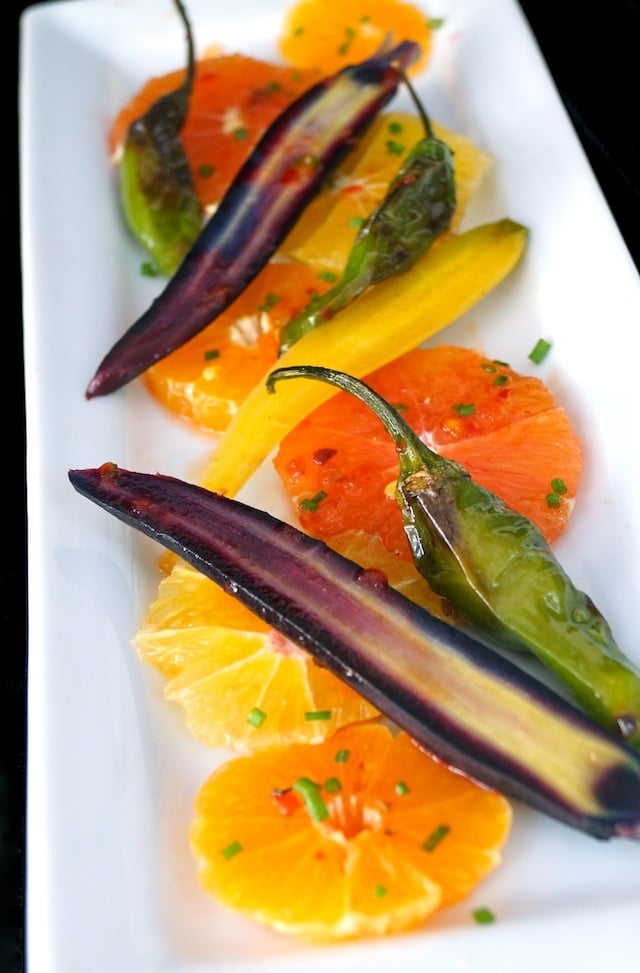 This is not a sponsored post — Melissa's Produce invited me to a media event to learn about produce trends of 2017, and I was given a variety of produce for recipe testing.  As always, all opinions are my own.
Enjoy every last on of your beautifully blistered shishito peppers!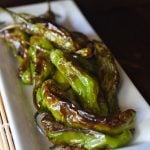 Sautéed Shishito Peppers
This is a very simple sautéing method for the peppers and they're quite tasty seasoned with salt and pepper. However, there are many different seasonings you could add to them for a snack -- sesame oil, soy sauce, black vinegar, Togarashi, bonito flakes, and so on.
Ingredients
8

ounces

fresh Shishito peppers,

washed and dried

salt and freshly ground black pepper
Instructions
Coat the bottom of large sauté pan (preferably cast iron), with grape seed oil and place it over medium-high heat.

Add the peppers. (You should immediately hear them sizzle -- if you don't, the pan isn't hot enough yet. Wait for the sizzle!)

Sauté the peppers until they are nicely charred -- each pepper will be about 50% green and 50% charred. They should be flipped/stirred every so often, and the total cooking time will be about 10 minutes.

Season generously with salt and pepper and serve hot or warm.
Save