This photographic guide will show you how  to use lemongrass. Lemongrass might seem like a daunting ingredient to use as it's quite fibrous, but this method is easy!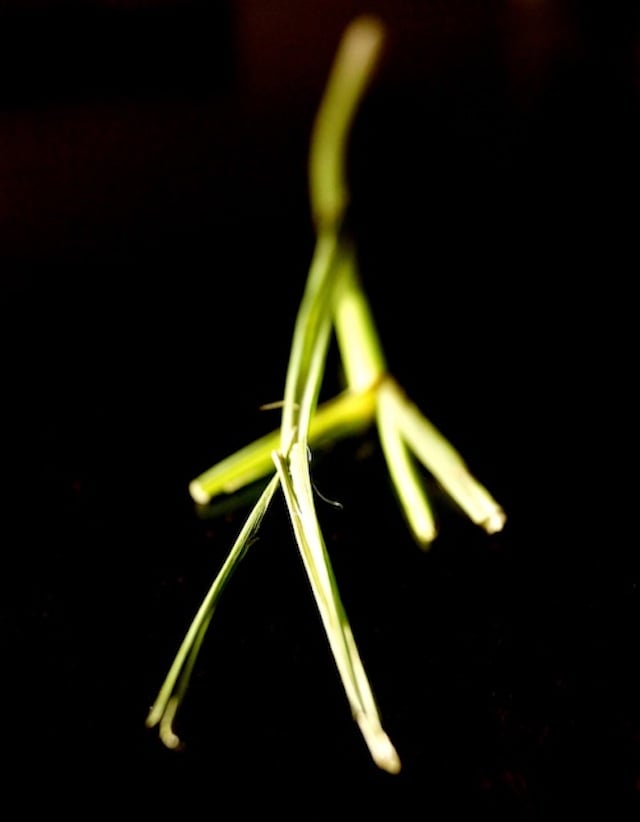 If you've never tasted anything with lemongrass in it, or taken in its alluring fragrance, I think you're missing out.
What is Lemongrass?
Lemongrass is a root that looks much like a scallion and tastes lemony.
Lemongrass has more than the flavor of lemon though — it also has delicious, subtle notes of ginger, lime, and mint.
Lemongrass is tough, fibrous and only a small portion of it can actually be used. It's therefore often daunting to use.
I've used this somewhat exotic ingredient many times in my life, and only learned the proper way to prepare it a couple of weeks ago. And lucky me, I learned this method from the delightful Katie Chin at a signing for her latest book, Everyday Thai Cooking, at Melissa's Produce.
How to Use Lemongrass
With this awesome method, it's super easy and the results are perfect.  Be daunted no more.
Off we go . . .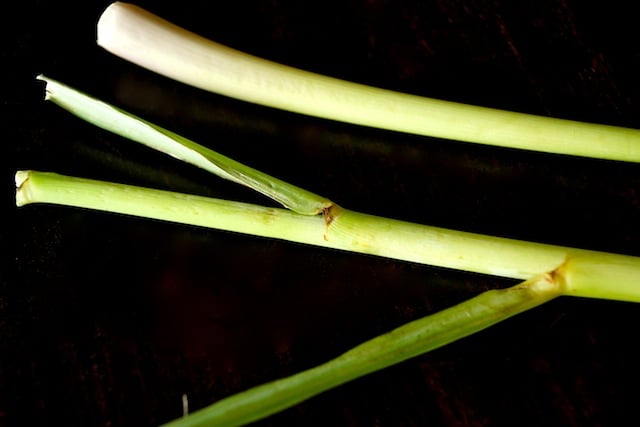 Step 1:  You will only be using the bottom white portion of the lemongrass, so cut off all of the dark green.
(My instinct would be to throw this top portion into a stock, but Katie said it really doesn't impart much flavor.)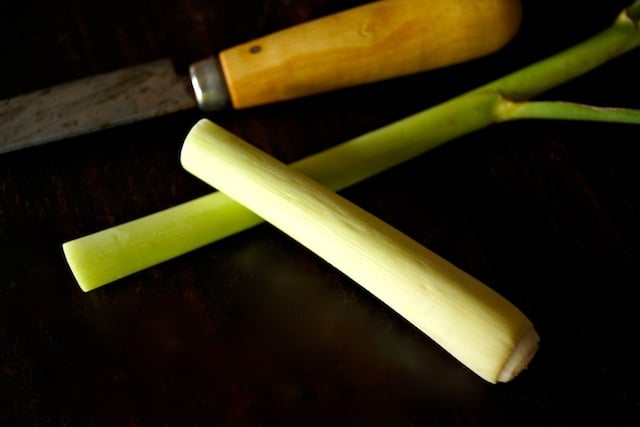 Step 2:  Use your fingers to gently split, and then pull away the top layer of the lemongrass. It should come off in one piece.
Sometimes it's necessary to take off a second layer — to get to the softest portion of the lemongrass.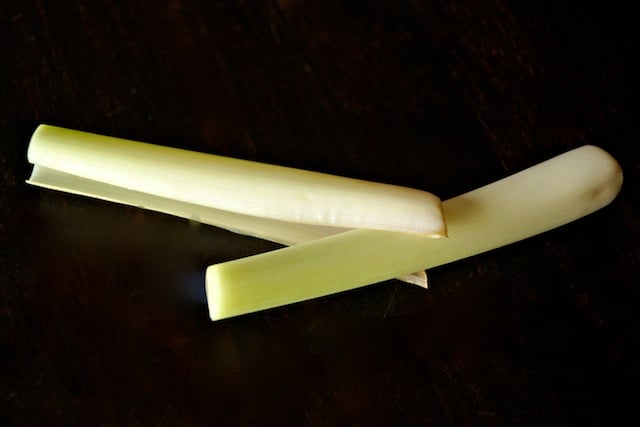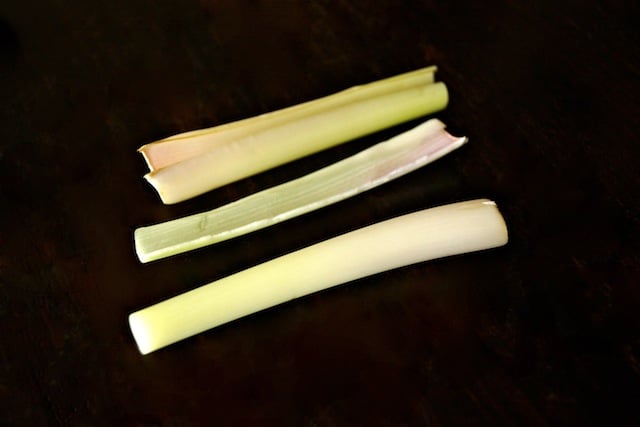 Step 3:  Now use a meat mallet to firmly, but gently, smash the remaining lemongrass.
(If you don't have one, you can use the bottom of a small sauté pan.)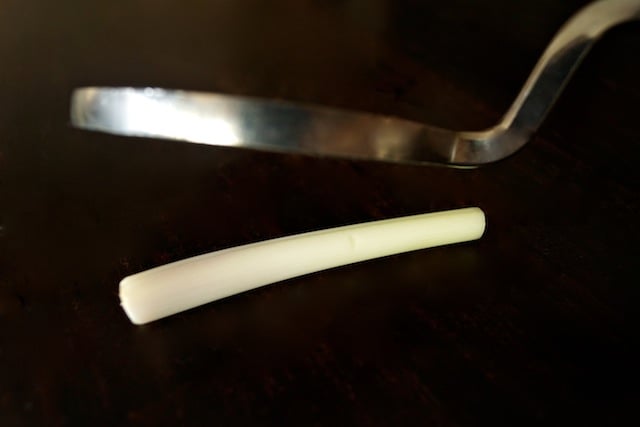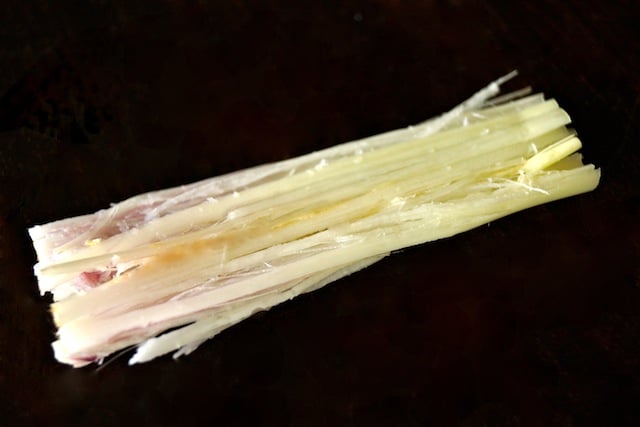 Step 4:  Use a Chef's knife to finely chop smashed lemongrass.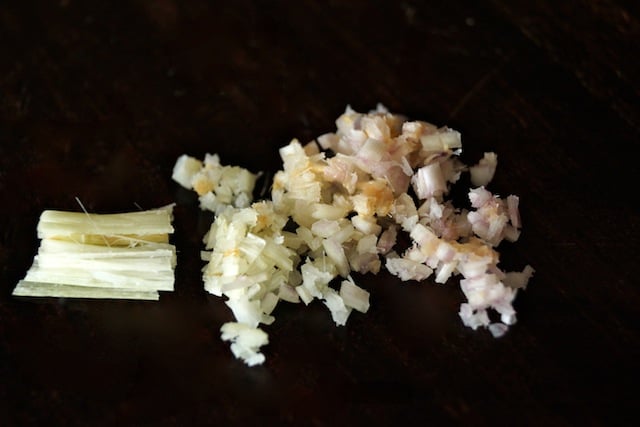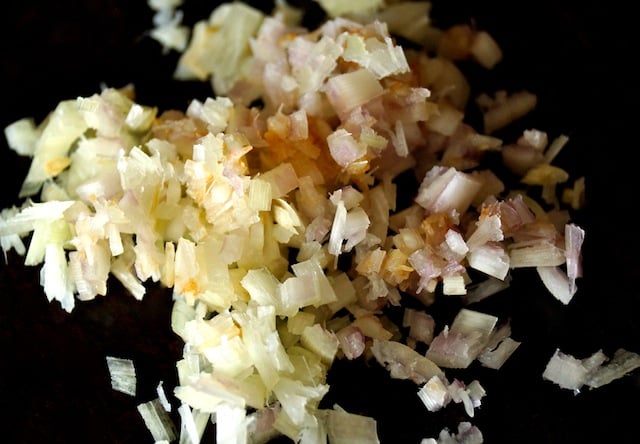 It's brilliant, and ready for a stir-fry, marinade, soup, or wherever you think it belongs.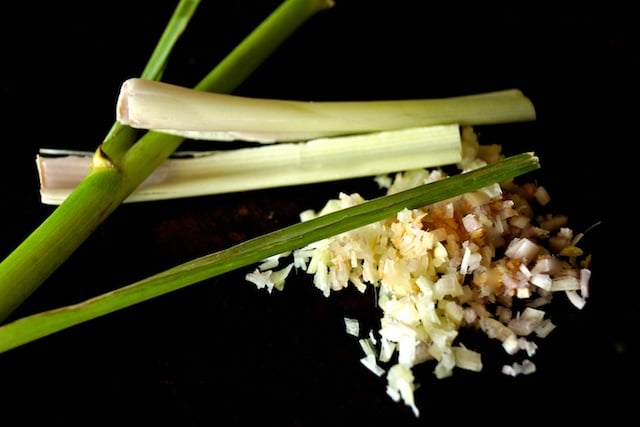 Later this month I'll be doing a giveaway for Katie Chin's, Everyday Thai Cooking, so please stay tuned.

Cooking On The Weekends is a participant in the Amazon Services LLC Associates Program, an affiliate advertising program designed to provide a means for sites to earn advertising fees by advertising and linking to Amazon.com.