You don't hear about many Patagonian Toothfish recipes, mostly because the fish is also known as Chilean Sea Bass. Call it what you will, it's as succulent and as flaky as fish can be. It will melt in your mouth! In this recipe it's prepared with an amazing sweet red pepper sauce.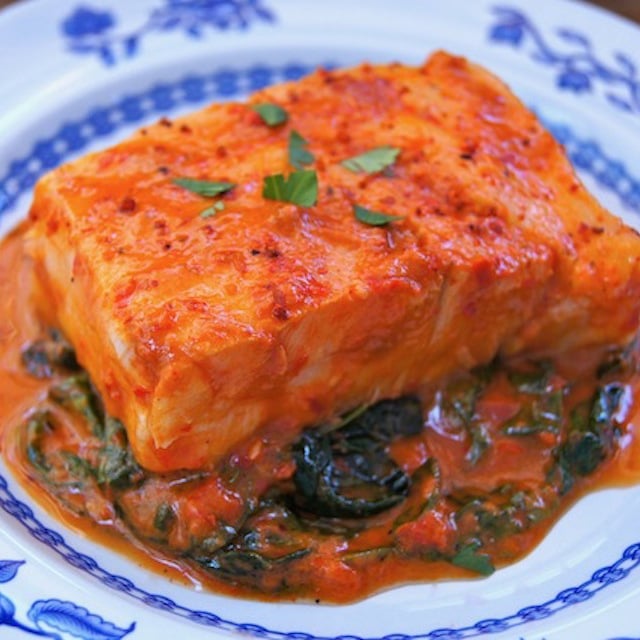 Please don't be turned off by its name! There are no teeth in the fillets, I promise!
You probably know Patagonian Toothfish as Chilean Sea Bass, which is really just a more palatable name for it. So actually, there are a lot of Patagonian Toothfish recipes out there, only they likely have Chilean Sea Bass in their titles.
Buying sustainable fish . . . .
Is it okay
to

eat Patagonian Toothfish (Chilean Sea Bass)?

For many years this fish was on the Seafood Watch "red list." Now though, if it's marked with a blue eco-label of the Marine Stewardship Council, it's sustainable and okay to purchase.  Otherwise, be sure to ask the fish monger where in the world it came from -- and before you do, check this out first to be sure you know where it should come from. This is not my area of expertise, so please read all about it here.

What does Toothfish taste like?
This fish is super succulent, buttery, and flaky, with a mild sweet flavor. It's so delicious!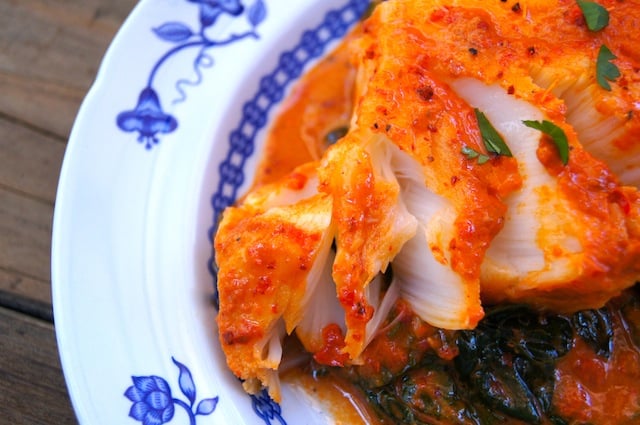 Sweet Red Pepper Sauce
This sauce would be fantastic with almost any fish -- or chicken . . . or meat . . . or vegetable -- really, it's divine on anything.
Seriously, you could drink it, it's so good!
You can use any sweet red peppers you'd like to, though my first choice are the Sweet Kapia peppers from Melissa's Produce.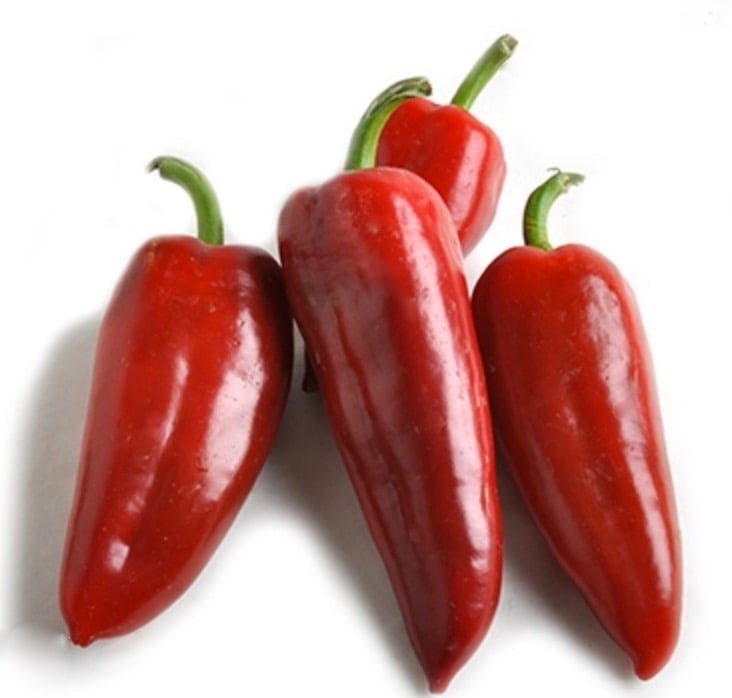 Photo credit: Melissas.com
Enjoy every last succulent bite of this Red Pepper-Spinach Patagonian Toothfish!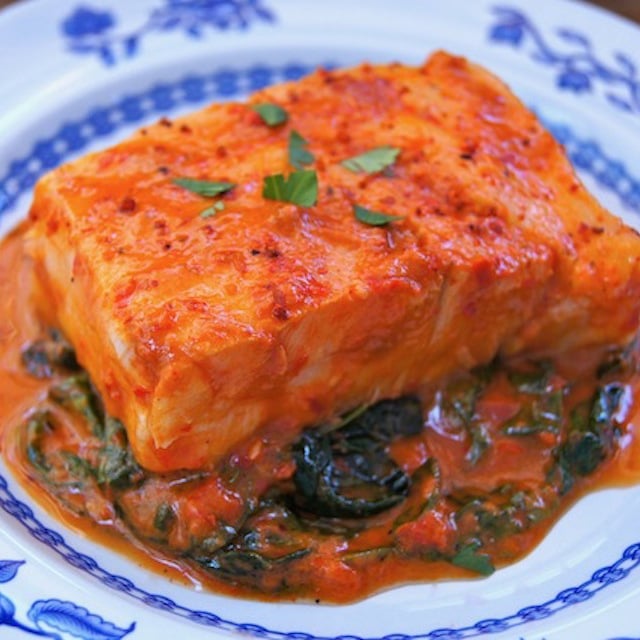 Patagonian Toothfish with Red Pepper
This fish will melt in your mouth, and the sauce has just the right amount of sweetness and spice to make every bite incredibly tasty.
Ingredients
2

cups

sweet red peppers (Kapia, Pimentos, Bell, or Cherry),

roughly chopped

½

cup

fresh tomato,

washed and dried, seeds removed, roughly chopped

¼

cup

olive oil

1

tablespoon

balsamic vinegar

1

teaspoon

garlic,

finely chopped

1

teaspoon

sweet paprika

½

teaspoon

salt

½

teaspoon

granulated sugar

10

ounces

fresh spinach,

washed and dried, stems removed

4

(approximately 5-ounce)

fillets Patagonian Toothfish
Instructions
Set oven. Preheat the oven to 400°F.

Make the sauce. In a blender or food processor fitted with the blade attachment, blend the peppers and tomato with the olive oil, vinegar, garlic, paprika, salt and sugar.

Pour the sauce into a medium to large, oven-proof skillet (cast iron is perfect), and place it over medium-high heat.

Add the spinach and cook until it's completely wilted, about 2 minutes. Remove the pan from the heat.

Bake. Season both sides of the fillets with sea salt and freshly ground black pepper. Then add them to the pan, being sure to coat both sides with the sauce.

Place the pan in the preheated 400°F oven and cook just until the fillets are cooked through -- it should still be translucent in the center, 7 to 10 minutes.

Serve immediately.
NOTES
Calorie count is only an estimate.
NUTRITION
Have you tried this recipe?
I'd love to see it on Instagram! Tag me at @cookingontheweekends or leave a comment & rating below.
Save