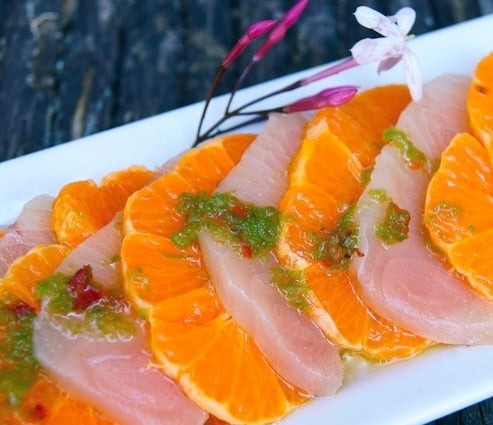 My 7-year-old son once asked me what would happen when his "sweet tooth" fell out. (I just love it!)
It was hard to explain to him that a "sweet tooth" isn't exactly a tooth. In the end I said, "let's just say you take after your mommy, and you will forever love all things sweet!"
Fortunately there's a whole lot of sweet citrus this time of year to keep me from getting over zealous with my chocolate stash. If there are Sumos, Satsumas, or these delicious Mandarins in the house, I'm all set!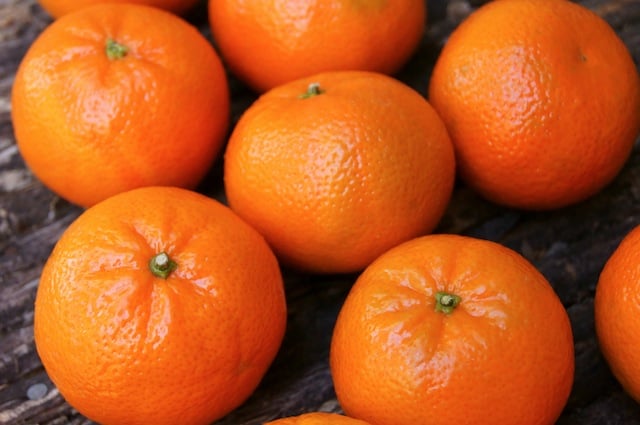 I simply can't get enough of these sweet, gorgeous, and seedless Mandarins. Sometimes I just like to display them, as their deep orange, shiny skin is so beautiful.
This Yellowtail and Mandarin Sashimi is one of my all-time favorite recipes for citrus — the touch of heat form the jalapeño pulp, combined with the sweet juicy fruit and melt-in-your mouth yellow tail, is unbelievably tasty.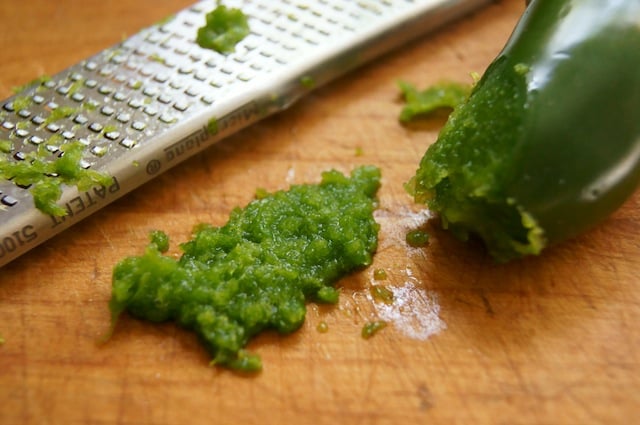 I have Melissa's Produce to thank for offering me a wonderfully healthy way to satisfy my sweet tooth — and my son's!
Enjoy!
Melissa's Produce sent me Mandarins for recipe testing. This is not a sponsored post, and all opinions are my own
Spicy Marinated Yellow Tail and Mandarin Sashimi
Ingredients
1

teaspoon

jalapeño pepper pulp

see above image and instructions

1/4

teaspoon

chile paste

Sambal Oelek is perfect

1-1/2

tablespoons

seasoned rice vinegar

1

teaspoon

Mandarin juice

1/2

teaspoon

granulated sugar

1-1/2

teaspoons

grape seed oil

5 to 6-

ounces

very thinly sliced

sushi grade Yellowtail

2

Mandarins

peeled and sliced horizontally, into about 1/4-inch rounds
Instructions
Use a fine grater to purée the jalapeño into pulp, keeping the seeds out.

In a small bowl, combine the jalapeño, chile paste, vinegar, Mandarin juice and sugar. Then whisk in the oil.

Add the Yellowtail to the marinade, cover tightly, and let it marinate in the refrigerator for about 15 minutes.

Arrange the Yellowtail and Mandarin slices on two plates and drizzle with any remaining marinade.
Save
Save