This Hatch Pineapple Turkey Burger Recipe is one of the most scrumptious burgers ever! Filled with spicy roasted Hatch chiles and sweet fruit, it just doesn't get any better!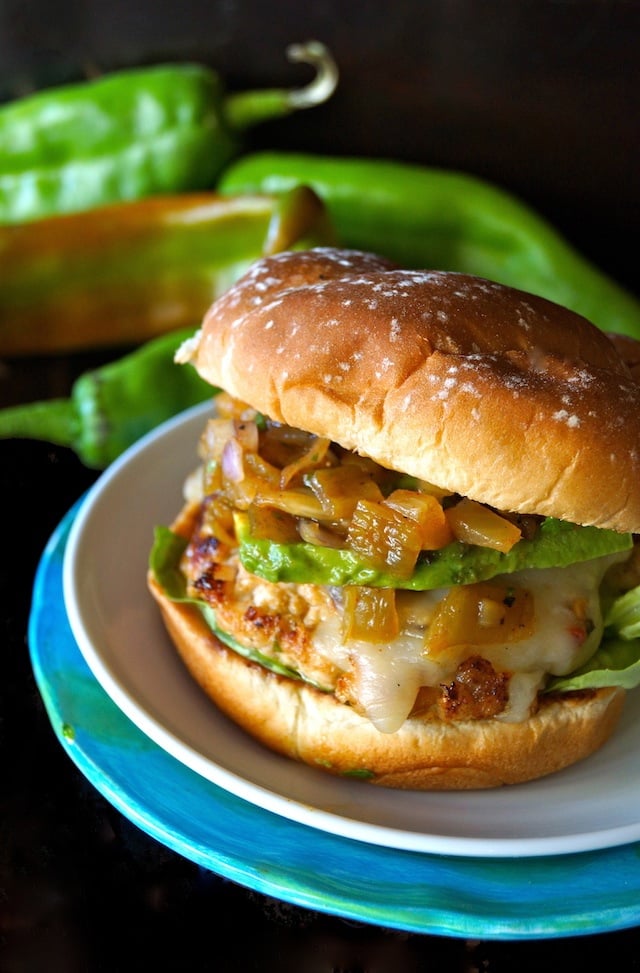 There is so much good stuff going on here!
There are three main elements to this absolutely scrumptious burger. Juicy turkey, sweet and spicy Roasted Hatch Chile Pineapple Salsa, and tangy Tangerine Hatch Chile Not Ketchup. Each one of these on its own is a treat, let alone combined and in a burger!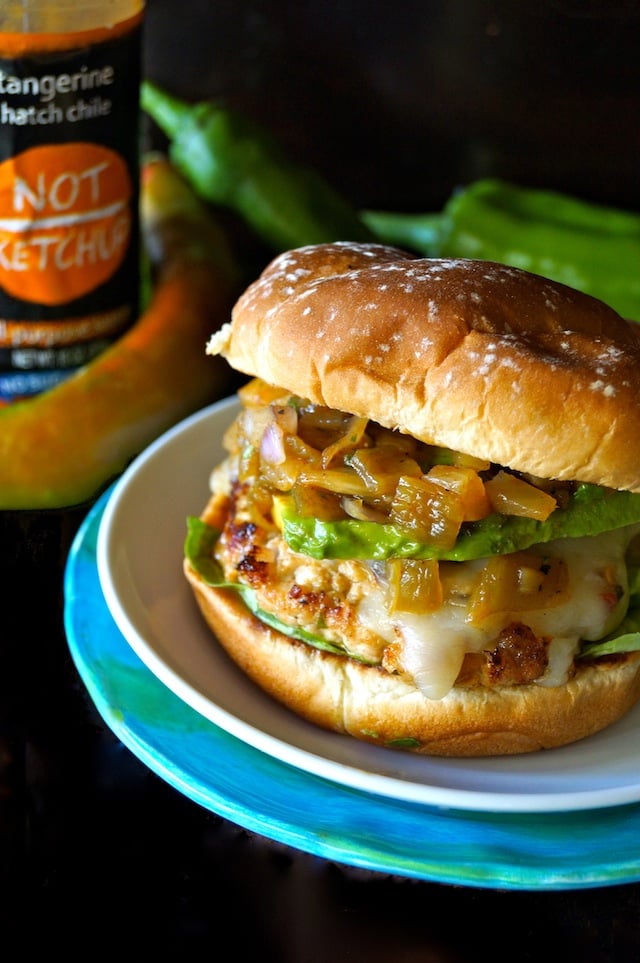 Tangerine Hatch Chile Not Ketchup is the newest flavor in a line of all natural, certified paleo-friendly gourmet dipping sauces. It combines California tangerines with authentic mild Hatch chiles. There is no sugar added and it's sweetened only with fruit.
Inspiration for Hatch Pineapple Turkey Burger
The founder of Not Ketchup is Erika Kerekes, and one of her favorite parings with the Tangerine Hatch Chile flavor is turkey. When I heard that, I knew I wanted to add it to a turkey burger with a sweet and spicy salsa. It adds a delicious tangy flavor that brings the entire burger together.
And this Hatch Pineapple Turkey Burger is the tasty result.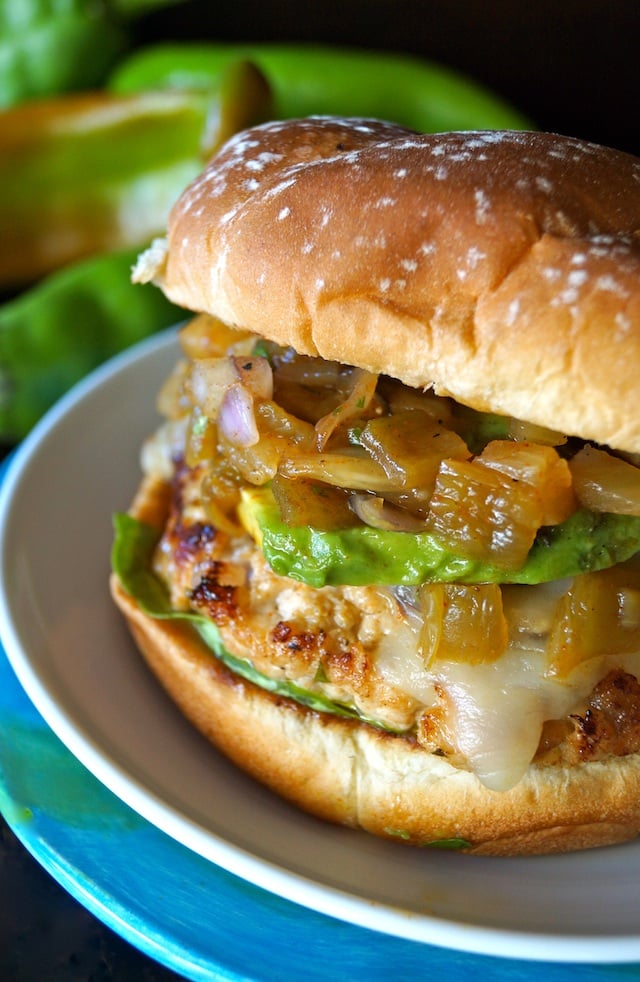 Hatch Chile Season
Remember, don't miss out on Hatch Chile Season! The season goes all the way through September, and here's a list from Melissa's Produce of places all across the country where you can buy your chiles and have them roasted for you!
You can freeze the chiles once they are roasted and they will last for months. So really, in your home, you can keep this delicious season going all year long.
Melissa's Produce sent me Hatch chiles for recipe testing and Not Ketchup sent me the Tangerine Hatch Chile Not Ketchup. As always, all opinions are my own and I only write about products I love. Thank you for supporting them!
More Scrumptious burger recipes:
Hatch Pineapple Turkey Burger
Filled with spicy roasted Hatch chiles and sweet fruit, it just doesn't get any better!
*Please note that the prep time does not include the time it takes to make the
Roasted Hatch Pineapple Salsa
. The salsa can be made up to a day ahead of time and takes about 30 minutes. (
The recipe is here
.)
Instructions
Shape the turkey into 4 burgers and place them on a large plate. (Handle them carefully, as the mixture will be somewhat fragile.)

Coat the bottom of a large sauté pan with olive oil and place it over medium-high heat.

When the pan is very hot, add the burgers. You should hear a sizzling sound — if you don't -- wait! You won't get a nice caramelization and "crust" on the burger if it's not hot enough. Sauté until the bottoms are nicely browned, about 3 minutes, then flip them over and reduce the heat to medium-low. Continue cooking just until the turkey is cooked through, about another 5 minutes.

Turn off the heat, distribute the slices of cheese between the burgers, cover the pan and let the cheese melt.

Toast the hamburger buns and then spread the remaining 2 tablespoons of the Tangerine Hatch Chile Not Ketchup between them, on both sides.

Add a lettuce leaf to the bottom buns and top it with a cheese-topped burger. Then divide the avocado slices between them, and follow them with about 2 teaspoons each of the remaining salsa. Close the burger with the top of the bun and serve!
Have you tried this recipe?
I'd love to see it on Instagram! Tag me at @cookingontheweekends or leave a comment & rating below.
Cooking On The Weekends is a participant in the Amazon Services LLC Associates Program, an affiliate advertising program designed to provide a means for sites to earn advertising fees by advertising and linking to Amazon.com.


Save