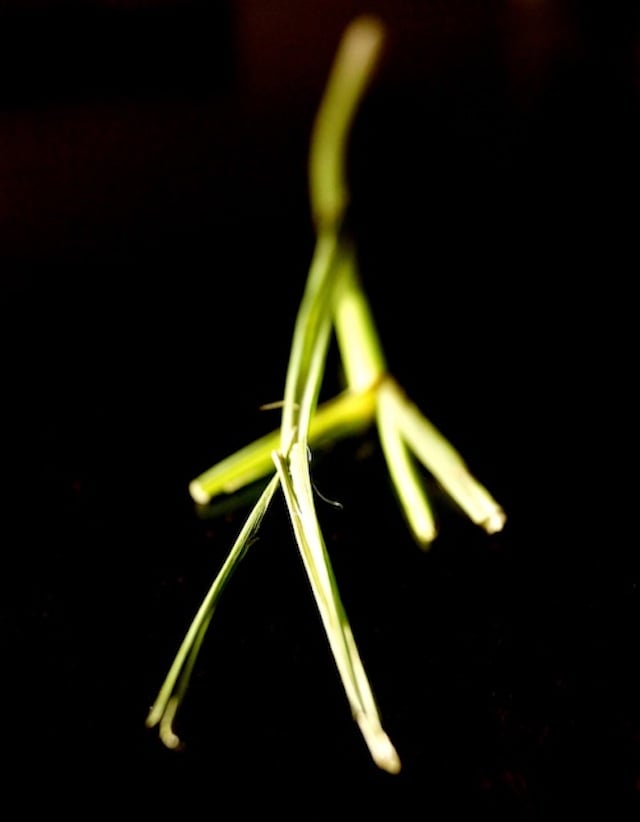 If you've never tasted anything with lemongrass in it, or taken in its alluring fragrance, I think you're missing out.
Lemongrass is a root that looks much like a scallion and tastes lemony.  Lemongrass has more than the flavor of lemon though — it also has delicious, subtle notes of ginger, lime, and mint.
I've used this somewhat exotic ingredient many times in my life, and only learned the proper way to prepare it a couple of weeks ago.  And lucky me, I learned this method from the delightful Katie Chin at a signing for her latest book, Everyday Thai Cooking, at Melissa's Produce.
Lemongrass can be a daunting ingredient — it's tough, fiberous and only a small portion of it can actually be used.  With this awesome method, it's super easy and the results are perfect.  Be daunted no more.
Off we go . . .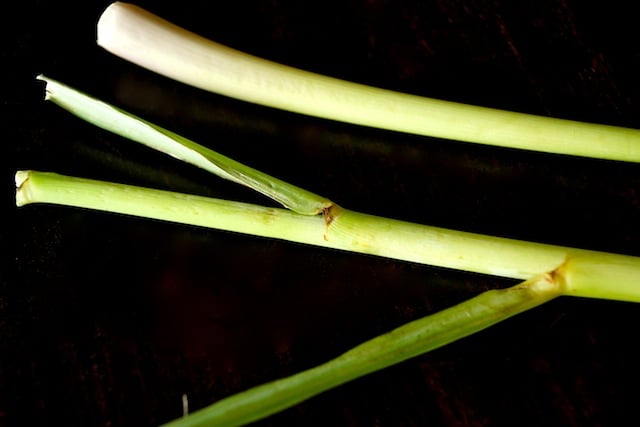 Step 1:  You will only be using the bottom white portion of the lemongrass, so cut off all of the dark green.
(My instinct would be to throw this top portion into a stock, but Katie said it really doesn't impart much flavor.)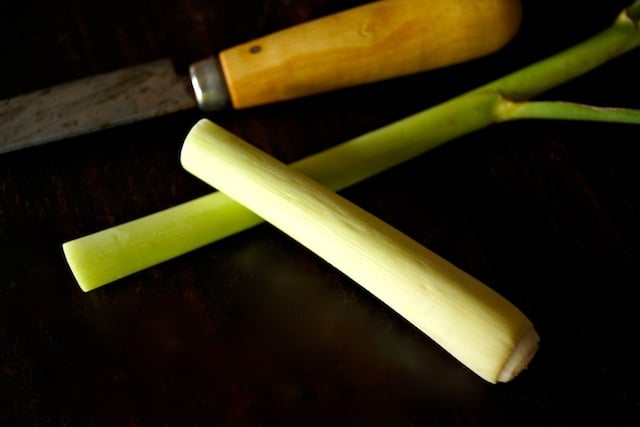 Step 2:  Use your fingers to gently split, and then pull away the top layer of the lemongrass. It should come off in one piece.
Sometimes it's necessary to take off a second layer — to get to the softest portion of the lemongrass.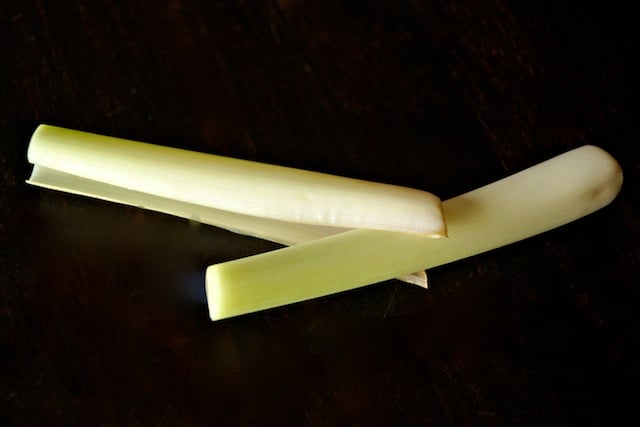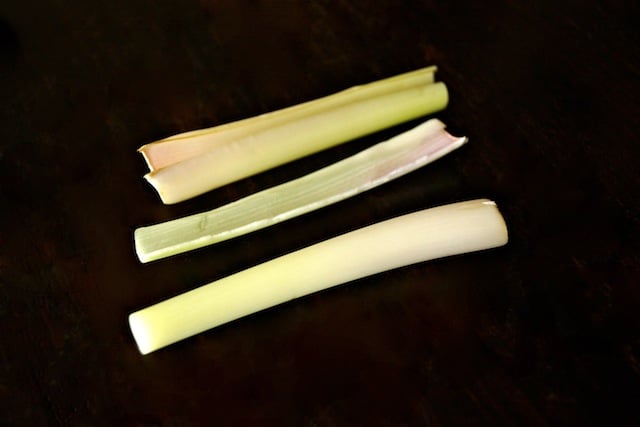 Step 3:  Now use a meat mallet to firmly, but gently, smash the remaining lemongrass.
(If you don't have one, you can use the bottom of a small sauté pan.)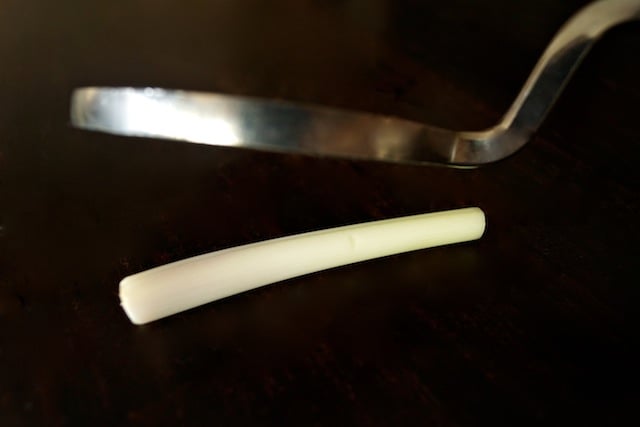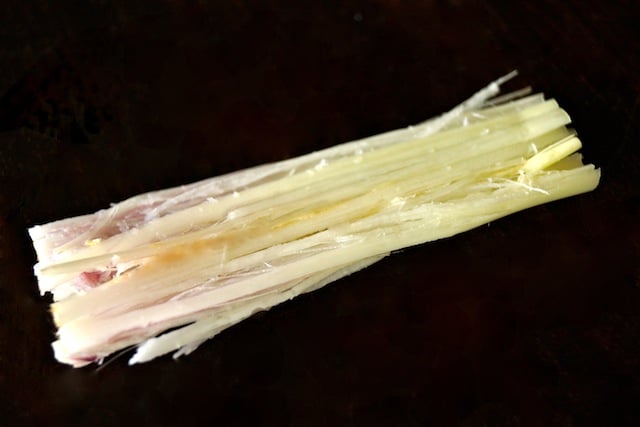 Step 4:  Use a Chef's knife to finely chop smashed lemongrass.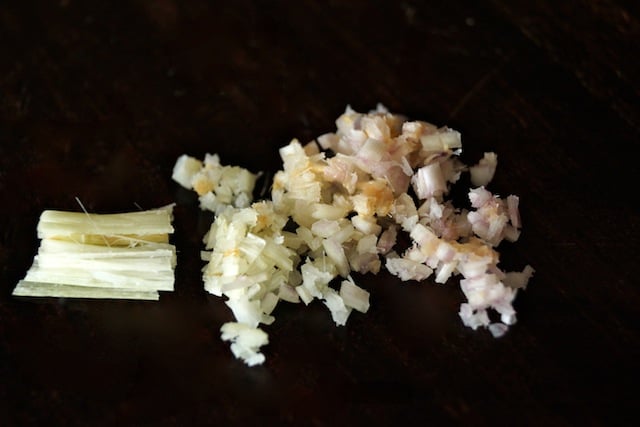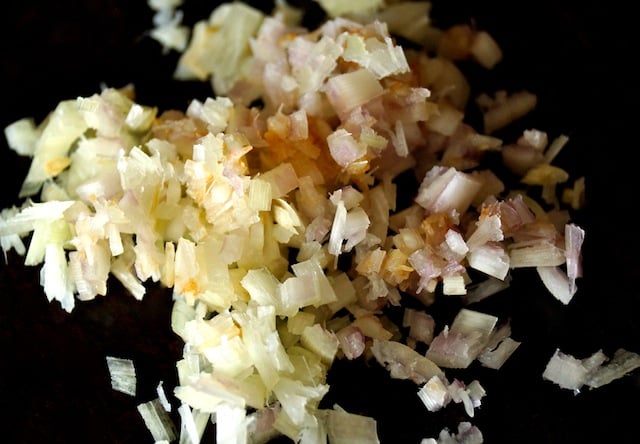 It's brilliant, and ready for a stir-fry, marinade, soup, or wherever you think it belongs.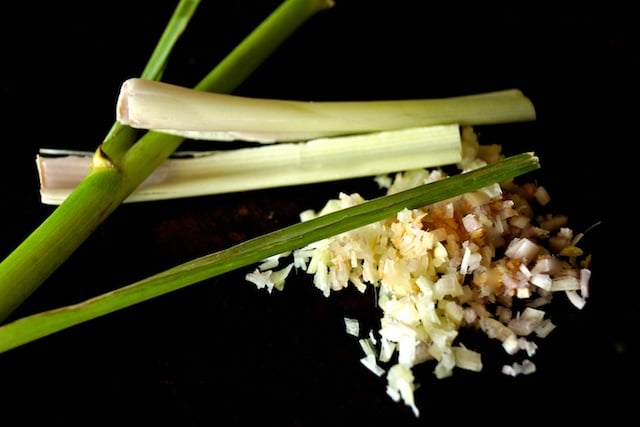 Later this month I'll be doing a giveaway for Katie Chin's, Everyday Thai Cooking, so please stay tuned.

This is not a sponsored post.

Save