I'm presenting a handful delicious recipes for Chinese New Year Menu Ideas -- and they all have what are considered to be "lucky foods" for the holiday.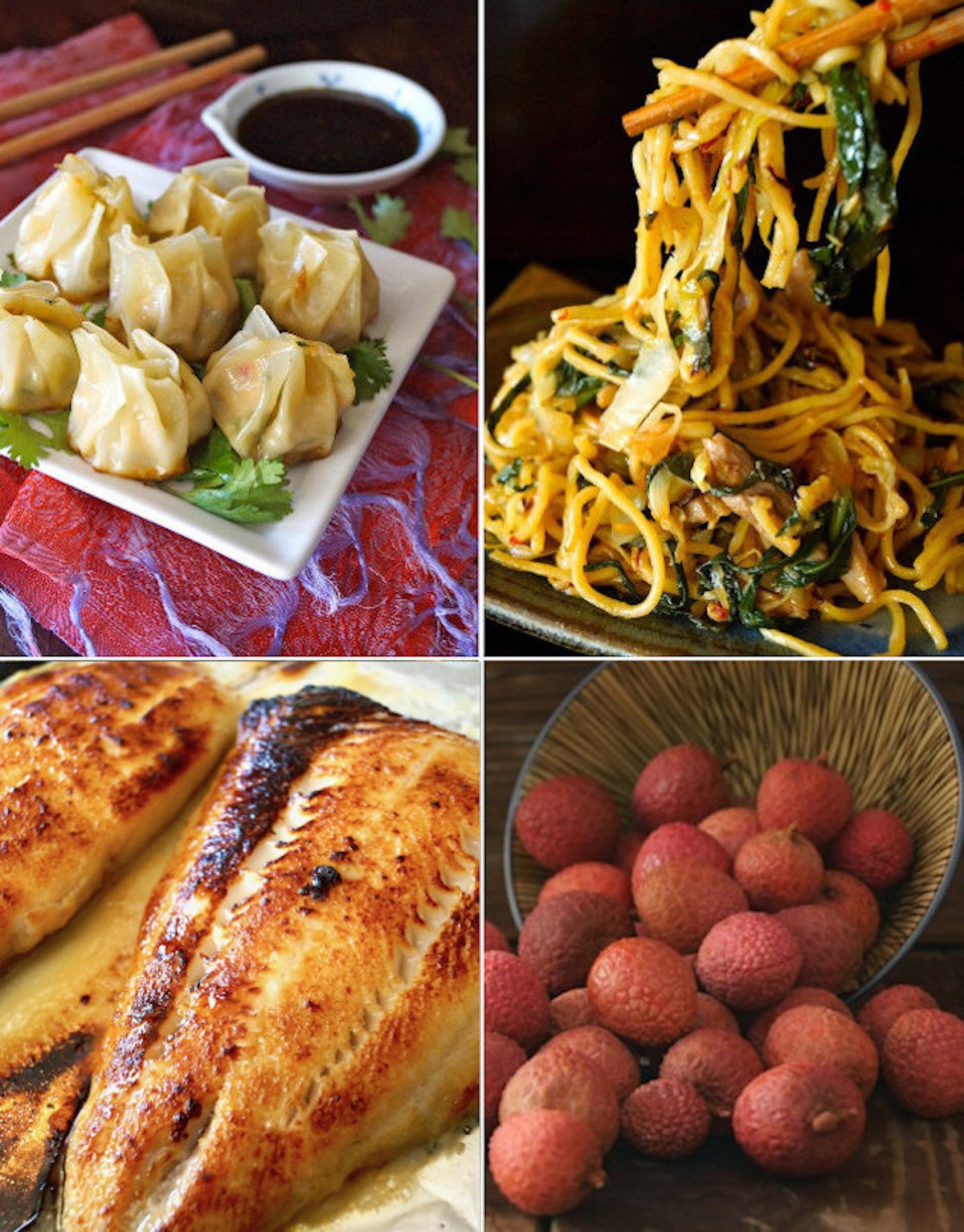 About Chinese New Year
Beginning on the second new moon, after the winter solstice, and ending on the full moon fifteen days later, Chinese New Year is a Chinese festival that marks the beginning of the new year.
Also called Lunar New Year, the celebration revolves around family and friends, special meals, fireworks, and gift giving.
The following recipes for Chinese New Year might not be authentic, but they've been made with my culinary expertise. And I think a couple might pass with flying colors.
If you're not celebrating the lunar new year, wouldn't you want a delicious Asian inspired feast anyway?
These are Asian inspired dishes that I think work well for the holiday.
Let's go with it, shall we? 🙂
7 Lucky Foods for Chinese New Year
fish - for an increase in prosperity
dumplings - for wealth
spring rolls - for wealth
sweet rice balls - for family bonding
good fortune fruits - these include grapes, lychee, plums, jujube, kumquats and more, and are for fullness and wealth

rice cakes - for a higher salary and career status
longevity noodles - for happiness and longevity
The dishes I'm sharing here represent many of the foods thought to bring good luck: fish, dumplings, rice, good fortune fruits, and longevity noodles.
I hope you love them as much as I do!
Delicious Recipes for Chinese New Year
Ginger-Garlic Chicken Dumplings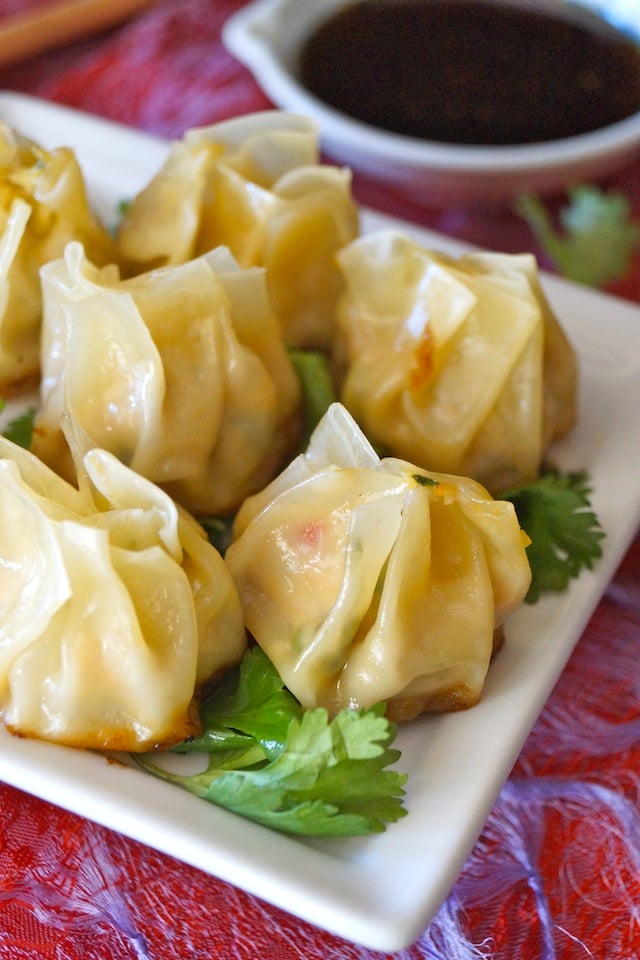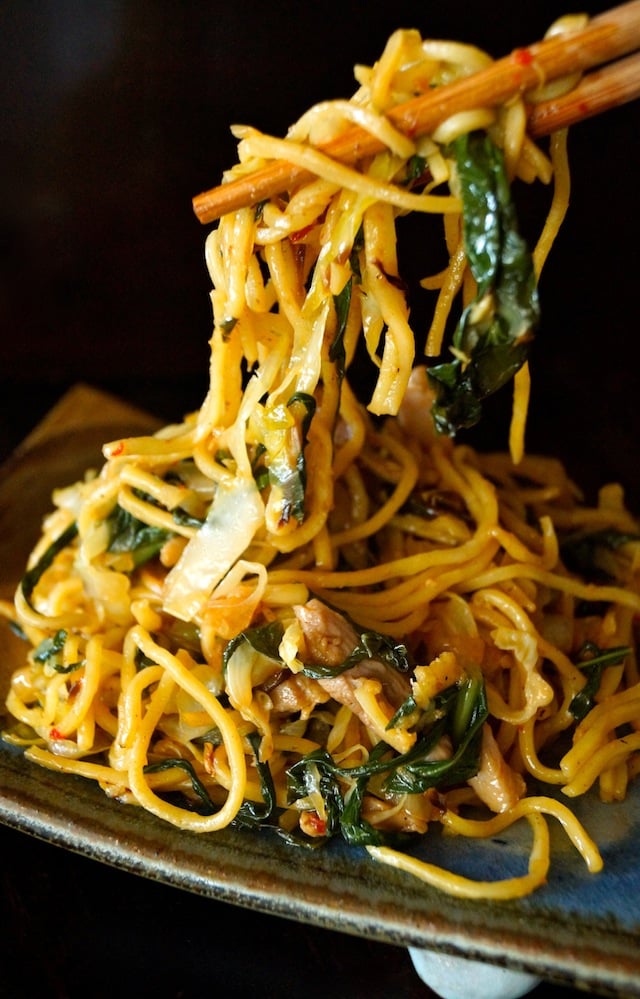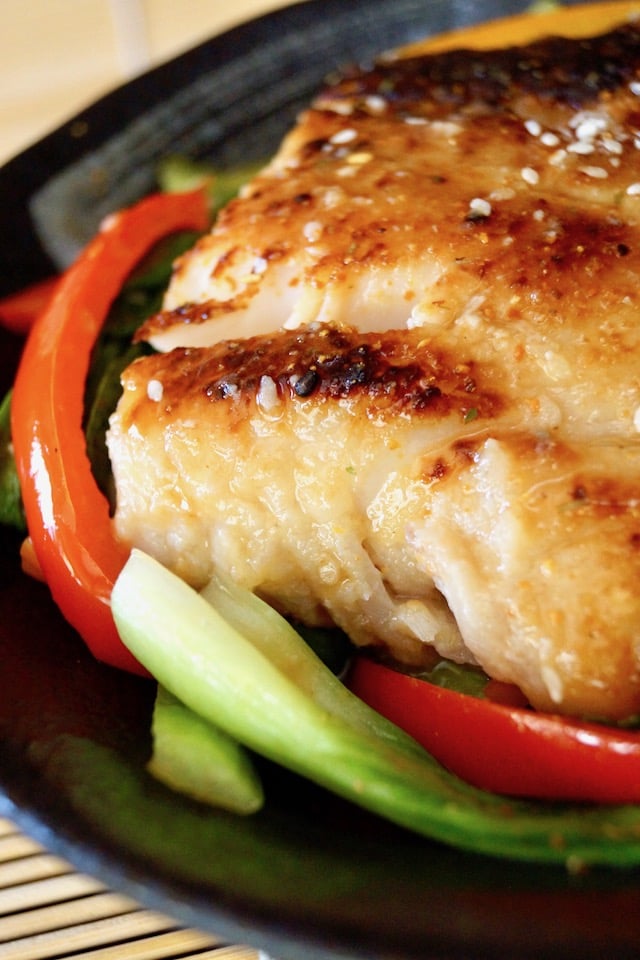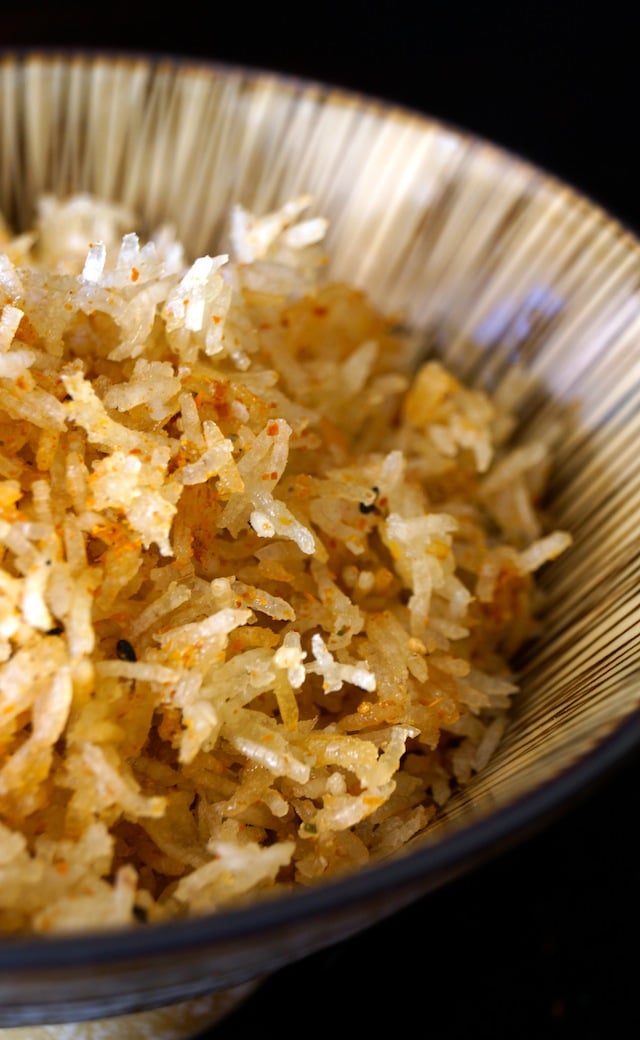 Lychee Chocolate Chip Ice Cream
These Chinese Tea Eggs would also be really fun to add to the menu!
Enjoy!
Here's more about food symbolism during Chinese New Year celebrations.